scroll to article
Why we need to talk about 'cliques' at university
Navigating around the social minefield that uni is difficult at the best of times, but when cliques begin to form—especially in student-run societies—feelings of being out of place only heighten.
This article discusses the troubles of cliques and why the creation of them is completely understandable, yet an isolating experience for outsiders.
'They just don't like us, do they?' confessed a friend as we were sat on a bench during a 'writer's retreat' residential in a sleepy seaside resort in Spain. 'No they do, it just takes the time I guess' I replied the only way I knew how. I didn't want to make them more upset (we were on holiday for goodness sake, no one wants to cry in beautiful weather and comfy clothes) but in hindsight, I don't know how helpful my response was.
My first-year experience with societies has been overwhelmingly positive—I've been to events I'd never imagined going on my own and met like-minded people who understand my irrational passions for authors and share a similar sense of humour, so where did my friend go wrong? As a student going into the second year I am fortunate enough to have won a place on the committee and with this role, it's got me thinking about what I can do to tackle this issue, and how I can make the society feel more inclusive for future and current members.
 I've heard lots of other students complain about feelings of 'on campus cliques' throughout extracurricular societies.
Take a friend from my course who lamented the inaccessibility for first years to gain parts in student-run drama productions. Now whilst I do not know this to be verifiable, it seems (particularly with first-year students) that there is a sentiment that the emergence of close-knit groups 'freeze out' newbies and reduce the desire of these outsiders to continue to participate.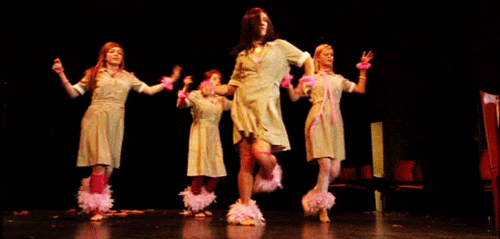 So what can we do about the elephant in the room? Problems arise with trying to tackle a problem that provides no easy answers for resolution. From a personal standpoint, it is incredibly difficult to force friendships and getting to know new people can be difficult, especially at uni and the pressures it loads on top of us. I know from joining a society in my first year that you do become very close with members if you get involved, showing your face at first is difficult—standing awkwardly at someone's house at a party and only knowing two members by their first name. Whilst this is difficult initially, if you don't pluck up the courage people won't get the chance to get to know you.
Of course, it's easier to say than do, but you don't know who you might meet. Of course, it doesn't always work, but that's the beauty of the first year. You have the opportunity to test out a number of societies, without having to feel that attendance of one leads to a commitment that spans the rest of the time of your degree.
Ultimately I think the feeling of cliques comes from a lack of communication on both sides—older students do need to realise that they were once in the position of the people who may feel ignored or pushed out.
But in the same measure, you have to play the game. Get your face out there—for all the right reasons— introduce yourselves to people and appear confident even when you might feel more inclined to watch films under your duvet. Take it from someone who joined a society and went on holiday with a bunch of complete strangers. I will always remember sitting on the beach deconstructing the world and its problems with people who I'd only ever seen on Wednesday evenings and at events. Whilst not everyone in that scene has become my best friend, but many have become friends I'd never have met if I'd given up at the first hurdle.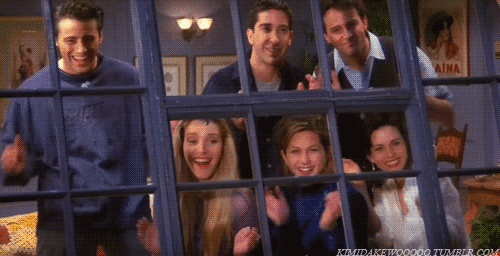 University gives you the opportunity to be a part of something, that doesn't have to be forever—joining a society doesn't guarantee friends for life, but it just might. You have all joined a sports team, drama group or music ensemble for the same reason—the love of your hobbies, so stick it out until it's costing you more than what you put in. Who knows where you'll be six months down the line?
Have you experienced 'Cliquiness' at uni, do you think there any other ways to remedy it? Comment down below.