scroll to article
Why Kanye West is the most influential artist of recent years
For millions of people across the world simply hearing the name Kanye West sparks something.
Musician, producer, rapper, artist, fashion designer and fundamentally the centre of attention. Love him or hate him, he's everywhere—and where he goes people always follow.
Everybody has an idea of who Kanye West is: The multi-talented, self-made writer and producer; the man who is married to Kim Kardashian; the bipolar rapper that can't keep his controversial opinions away from the internet. The man who ruined Taylor Swift's acceptance speech at the VMA Awards in 2009; the creative genius who consistently pushes the boundaries of music and fashion. The truth is, he's all of the above and more.
Kanye is the most important and influential artist of recent years, and here's why…
Fashion
The Chicago born rapper has been a fashion icon since he burst onto the scene in 2004 with his breakout debut album The College Dropout. Kanye was able to bridge the gap between rapper and style icon by just existing. However, his creativity ventured beyond music, in February 2015 he teamed up with Adidas and began to work on what would become the Adidas x Yeezy Collections. He was one of the first to work with a global company but was by no means the last.
One of the most successful items in the first collection were the Yeezy Boost 750 trainers. These were the first sign of success. According to Bet International—despite the trainers only being available in New York City—sold out (9000 items) in less than 10 minutes at $350 each. Impressive right? These trainers were then resold for sometimes over $1000. The following year, after more collections had been released $12.6 million was spent on Yeezys on eBay, but why? People did what they've always wanted to do—look like Kanye West.
Musicians have always been trendsetters. The Notorious B.I.G popularized Timberland boots in NYC, David Bowie was a fashion icon for the alternative society of his day and Jay Z brought the Yankees hat to the masses. But never before has a musician been able to create a clothing brand with as much success as the Yeezy collections. Not only has this movement had an effect on fans, but it has also influenced other musicians to embark on similar business ventures. He was one of the first to work with a global company and the ball was rolling. Tyler, the Creator had a shoe contract with Converse and veteran rapper Nas collaborated with Timberland boots. But none have been anywhere near on Kanye's level of success, he did it first and did it best.
Musical innovation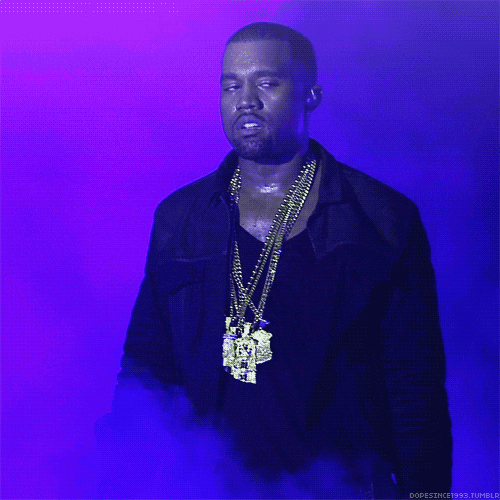 West's music style has always been unorthodox, he became quickly known for his ability to chop up unusual samples, throw them back into a track and somehow make it work. However, his 2013 album Yeezus was a step too far for many of his fans. The record is 40 minutes of off-the-wall aggression and dirty sounding music that many listeners couldn't understand. His mixture of experimental beats, arrogance and controversial lyrics consequently resulted in people hating it. Many fans branded it as 'trash' and pretended for years that the album never happened.
Historically, people who present new ideas have been shunned by society. Vincent Van Gogh, one of the most iconic and talented painters of all time had his work laughed at because people thought it was unusual. His art was only appreciated years after his death. Charles Darwin's theory of evolution was rejected by all of society because it challenged religion. This theory then went on to be the foundations of what we know to be true today. No, Kanye West is not as important to society as Van Gogh and Darwin, but similarly, his art was hated because it was a step away from the norm—until people started believing in it.
Ernest Baker, music journalist for Complex News wrote in an article about Yeezus: "There's nothing more exciting than an artist who takes a risk to push music forward. That's how we arrived at hip-hop in the first place. Innovation. People who oppose progress are the reason why the genre is filled with clichés and retreads of past efforts." Now, in 2018, the rest of the Hip Hop community are catching up and the ripples created by Yeezus are being felt in music pools more often. Artists like Danny Brown, Vince Staples and Travis Scott are taking the experimental, rough sounds like those found on Yeezus as inspiration for their own music. But who did it first? Where did this sound come from? Kanye West, again.
Live performances

In 2016 Kanye toured the States with his Saint Pablo tour. Fans who managed to get tickets were able to witness what has since become iconic, the floating stage—which many artists have since copied. West performed on a platform which floated above the crowd. Maybe not the most practical idea, but visually stunning. Additionally, in 2015 during his headline set at Glastonbury festival, he performed on a crane as he was lifted above the crowd.
Bipolar disorder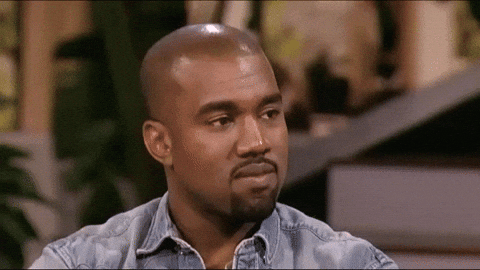 Kanye's influence spans further than music, as he strives to make an impact within the sphere of mental health. Halfway through the Saint Pablo tour last year, Kanye was hospitalised as he fell incredibly ill with exhaustion. During this time, it came to light that the Chicago rapper was bipolar. He addressed this in his most recent album Yein which he describes this disorder as a 'superpower' and stated in an interview with Charlemagne that he feels like it makes him stronger and he is proud of who he is. Through promoting a positive idea of this mental illness, Kanye is actively challenging the negative stigma surrounding the disorder.
Ultimately, Kanye might not be your favourite rapper, people might hate him because of his controversy, people will dislike his music. But one thing that nobody can deny is—Kanye was the first to do a lot of things in the Hip Hop sphere and paved the way for the next generation in countless different ways, with or without support. He stayed true to himself and because of this, he shaped much of the culture that young people live in today.