scroll to article
Why 'Fleabag' is the feminist show we all needed in 2019
Fleabag follows a protagonist who is sex-driven, angry, confused, grieving and dealing with a lot of complicated relationships.
Whilst I have multiple deadlines looming, my mind naturally decides to binge-watch an entire TV show. A choice I'm not particularly mad about, as I have completely devoured Fleabag within 48 hours.
Here are some reasons why I believe Fleabag is an unconventional feminist show that the world really needed.
Phoebe Waller-Bridge as the writer, creator and main actor: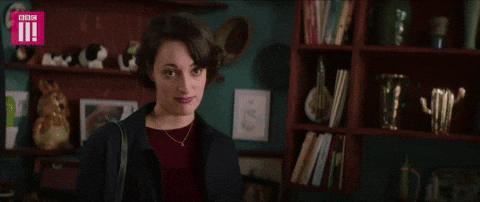 If you don't already know Phoebe, she was recently praised for writing episodes for Killing Eve. Fleabag was originally created as a 10-minute stand-up sketch, before being extended into an hour-long one-woman show. Phoebe carries the show, with the moments of her breaking the fourth wall aiming her loveable and kooky personality directly into the camera to the audience.
Her character is far from perfect, with family issues, grief, guilt and commitment issues. It feels alarmingly fresh to see a woman who is admittedly flawed—it's surprising how rare this appears on TV. As well as her character, having more women writing, creating and directing media is more important than ever in a traditionally male-dominated profession. I mean, just look at the Best Director category in the Oscars...
It normalises female sexuality: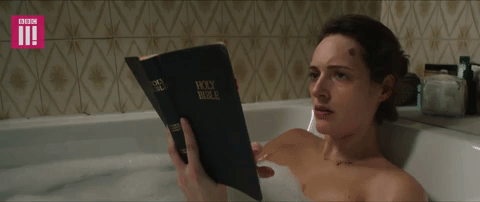 The first episode starts with Fleabag having casual sex and later masturbating. These are both often taboo subjects, not only in film and TV but in society as a whole. Fleabag's sex drive is a theme throughout the first season and isn't met with stereotypical slut-shaming that is often portrayed in media. Both of these topics are already normalised attributes for men, and Fleabag takes a leap into making it the same for women.
It explores the various forms of sexual assault and toxic masculinity: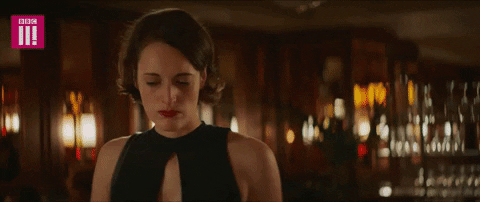 There is a particular scene (no spoilers) where Fleabag is forcibly kissed by a particular character. A moment that she clearly doesn't consent to. This is an uncomfortable scene, one which doesn't need to go to extremes to show how awful non-consent is, as well as how consent isn't a term exclusively associated with sex.
Another scene in season two shows a lawyer friend of Fleabag's sister, Claire, say that they will only assist her in legal proceedings if she will go for a drink with him. As well as this, there is also a male anger management group called 'Better Man' to help men who are angry with successful women in the workplace. Whilst Fleabag dramatises toxic masculinity, it also presents characters such as her ex-boyfriend Harry, who displays emotional qualities that breakdown stereotypes and aren't often portrayed in male characters.
The importance of female friendships: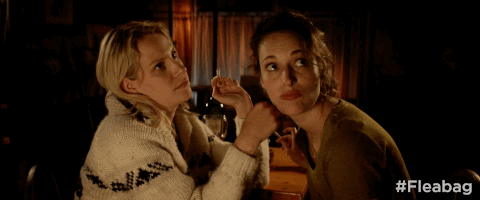 Fleabag's best friend, Boo, haunts the show through Fleabag's narrative as the importance of their friendship is interwoven into the story. She's the friend she could drink wine and cry with, open a guinea pig themed cafe with, and talk about men with. She's Fleabag's only friend in the show, and with a bond that strong, you can see why.
Fleabag's relationship with her sister is also crucial, as they go on a turbulent journey through the shows short two-season run. With stolen statues, cheating husbands, a miscarriage and completely opposing personalities—they come out of the series with a relationship that is the best it's ever been.
An incredible female cast:
Olivia Colman. That is all.
Ok yes, there are lots of other wonderful actors too. Phoebe Waller-Bridge steals the show, but Sian Clifford as her sister Claire also explore vulnerable and hilarious moments too. And of course, Olivia Colman portrays an awful stepmother who you just love to hate.
(I just really love Olivia Colman ok?)
Overall I really recommend watching Fleabag, maybe not if you have three assignment deadlines approaching—don't be like me—but do watch it.
You can stream all 12 episodes from season one and two here.
Featured image: (C) Two Brothers - Photographer: Luke Varley