scroll to article
Why commuting to uni is amazing and the worst at the same time
Choosing to go to university close to home is a smart idea if you want to save yourself some money by living with your parents.
It might seem great because at the end of the day you get to go back to your own bed, put the heating on without thinking of the costs and enjoy your mum's cooking, but not everyone sees the downsides. They include getting up at a ridiculous hour to travel for two and a half hours both ways to come in for an hour-long lecture.
Students in halls know each other from day one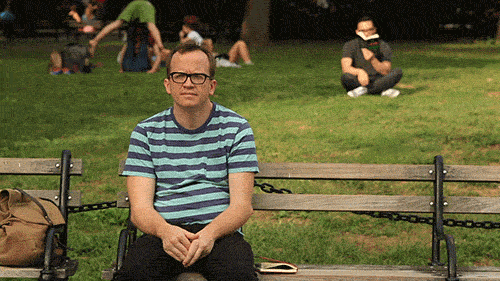 While people move into halls three, two or even one week before freshers, the commuters have to wait until the first day of Welcome Week before they meet people on their course. Coming in on the first day can be daunting enough, however when you're surrounded by groups who already know each other because a) they live in the same flat or b) have seen each other around while doing their weekly shop with their flatmates, it can be a pretty terrifying and isolating experience.
City tour guide
Commuting students often already know their university's city like the back of their hand, and therefore can prove to be a great team member when a university assignment requires knowledge of the local areas. Doing a treasure hunt for your Welcome Week task? Get a commuter in your group. Want to know more about public transport in the area? Ask a commuter.
Lecture cancellations are a nightmare
Got an email when I arrived in Edinburgh that my lecture is cancelled , thought my life couldn't get worse abd I get on wrong train home ???

— amy (@amyallison112) October 23, 2017
Especially when you are already on the train, and you've mentally prepared yourself to sit there for an hour, two or even three. But when you're pulling into the train station, ready to walk to campus and you see that you've just received an email explaining that your lecture has been cancelled, you'll want to scream to fill the current void in your heart.
Leaving at peak time during winter has its perks
Perks of the train life pic.twitter.com/wsZbOc3BR6

— maya (@ahmayakat) September 22, 2017
Fair enough, you might not always be guaranteed a seat on public transport, which often also means that you might end up holding onto a barrier for dear life so you don't fall onto the stranger right next to you. But winter is especially pretty - if simple things make you happy, that is. You often get to witness beautiful sunrises and sunsets, because you're out the house for most of the daylight.
Student nights out can be a pain
Waiting for the train/a lift home after a night out and u want ur bed pic.twitter.com/H3lxQxJUan

— tømmy (@HoltTommy) July 6, 2017
You can always ask to stay at your friend's for the night, but if you don't like being a bother and you want to go to all of your uni events, it can be a nightmare - hence why it doesn't happen often. Trains stop at a certain time, and so when you're drunk, the last thing you want to do is sit at the train station until 6:15 am to wait for the first train. Here's a tip: drag one of your hometown friends with you so you can suffer together.
You appreciate the simple things
You really do learn to appreciate the smaller things that don't really matter to the regular people. For example: when you get to the station early and actually have time to get a coffee. And the most exciting of all? Getting a front facing seat, by a table on a busy train- and you're really being treated if you also have a plug right under the table. It really doesn't take much to make commuters happy.
It breaks the bank
Not in the way that you'd think. Travelcards are usually well priced and once you pay for it, it only hurts to see that on your bank statement for a month, and then you don't have to worry about it for another three months. It breaks the bank because of the temptation to buy all the coffees and meal deals. Sure, that's why you've decided to live at home - so you don't have to buy your own food because you get home cooked meals every night. But when you're rushing to get to your lecture on time, and you don't have time for breakfast, you won't be able to resist grabbing something on the go, and you definitely cannot risk having your stomach rumble in a full, silent lecture hall.
You get to see your family and friends on a regular basis
Haven't even started back at uni yet but I'm prematurely missing my family

— Suze (@SuzieHazelwood) January 9, 2017
That means not every five months. It can be quite heartwarming, knowing that you can see both your uni friends as well as your home friends on the same day, because you are in two places on a daily basis, and that is quite cool. While those who live in halls or student housing probably feel homesick quite often, commuting students have it easy in that aspect.