scroll to article
UK universities have been urged to tackle grade inflation
The number of university students graduating with first-class degrees is on the rise, creating fears that the value of a degree is being lowered in Britain.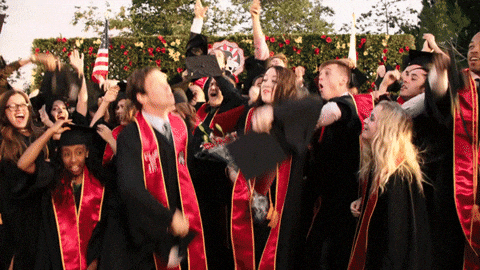 The BBC has reported that, while in the early 1990s only 8% of university students were awarded firsts, almost 20% achieved the grade in 2012-13—a figure which has now increased again to 26% (Source: Higher Education Statistics Agency).
The table below illustrates this rise:
The Minister for Higher Education, Sam Gyimah, has expressed his concern of this trend:
'When you look at what makes our universities so prestigious, it comes down to the value of our degree. The value of those degrees is threatened by grade inflation and that is a problem for students, employers and the universities themselves.
In an attempt to tackle this problem, Mr. Gyimah has announced that a new Government university ranking system will feature an assessment of universities' attempts to halt grade inflation.
Today Universities Minister @SamGyimah announced new measure to tackle #gradeinflation at #university. This is one of the first measures taken by the government to tackle this important issue: https://t.co/jlRmhPPXeI #TEF pic.twitter.com/uRySB4XbhC

— DfE (@educationgovuk) October 22, 2018
The minister has told The Daily Telegraph that universities found to be inflating the grades of their students will suffer on this ranking system, and so their 'reputation will also take a hit'.
The effect this policy will have is doubtful. In 2008, a senior lecturer gave an insight, in The Independent, into the wider problems of the current system of higher education:
'All universities are striving to hit targets. The government sets targets and universities are judged not just by their academic output but by their ability to hit targets. If you can hit your target, you can get more money. So the more students you attract, the more money you get. Universities have an inbuilt incentive to maximise their numbers. Sometimes quality falls by the wayside.
'Universities were originally conceived to deal with those who had an enquiring mind; those who wanted university to extend them intellectually. The modern university is much more of a hothouse; a lot are just churning people through their degrees.'
More information on the government's new scheme can be found here.