scroll to article
Here are 5 of the best Christmas movies that you need to watch
Halloween is officially over and you know what that means—yes, let the Christmas celebrations begin.
Here's a list of the top five Christmas films that I think you should watch in 2019 starting with my favourite...
1. The Santa Clause
This is my favourite; every single winter without fail I watch this—even on Christmas Eve—it's my own little tradition! It's a nice balance between a comedy and a feel-good Christmas movie and thankfully nothing too cliché. There's a whole series of movies which both children and adults can enjoy.
2. Home Alone
"KEVINNNN", enough said.
3. The Holiday Calendar
This is available on Netflix and is definitely worth watching—even if you have to sign up to their 30-day free trial! It's a very heart-warming, cheesy yet lovely Christmas movie which follows a photographer who isn't having much luck with her career. She inherits an antique Advent Calendar that seems to predict the future but is having a hard time believing it's magic—just don't forget the tissues!
4. Miracle on 34th Street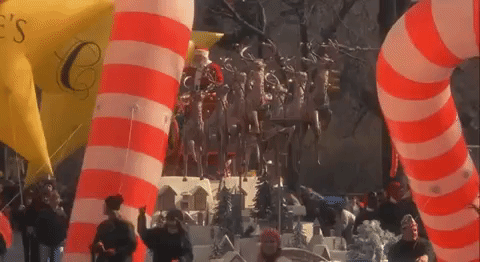 Another tear-jerker. This movie stars Richard Attenborough—brother of the legendary David Attenborough—and is about a six-year-old girl whose mother told her a secret a while ago. She doesn't expect to receive anything from Santa but when she meets Santa in a department store, she is convinced he is the real Santa and he gives her an unforgettable gift. The scene where Santa communicates with a little girl in sign language is such a beautiful moment—definitely a must watch!
5. Elf
Yes, everybody—Santa is coming! I think this is on everyone's Christmas film watch list no matter what number it comes in at. It's bound to be shown on our TV at some point or at the very least make its way to one Netflix or Amazon Prime.
What Christmas films are in your top five? Let us know if the comments below.