scroll to article
Timey-wimey wonder woman: why I'm excited for a female Doctor Who
As the Doctor lands onto our screens this Sunday, we take a look at the buzz around number 13—and why it's good to be excited.
Have you ever had a TV show that reminds you of your childhood? Did you have a Disney phase, or were you whisked away by the magic of Harry Potter when you were younger?
Those two are by far the most common franchises our generation grew up with, if the shelves of Primark are anything to go by. But I confess I've never been obsessed with Harry Potter. (I am, however, a proud Hufflepuff.) Although I loved The Lion King, Disney was never my thing either. I have friends who adored and still adore both, and it's a dedication that has never died for them. The sheer happiness that it brings them—and the utter dismay at my lack of education in either—proves that much.
I have the same sort of enthusiasm and allegiance to Doctor Who. This madman in a box bounded onto our screens in a leather jacket and a distinctly Northern accent when the show was revived in 2005. It piqued the interest of my sister and cousin, six years and three years older respectively, which pretty much decided it for me. We're a close trio, and as I was only six at the time, I would follow whatever they were excited about. I was hooked. I remember enjoying the wild sense of adventure that ran through every episode; the wide grins and the grotesque monsters. There was a pure joy to the show, a sizzling excitement that wasn't replicated anywhere else. Some of the episodes were too scary for me to watch, but I always went back for more.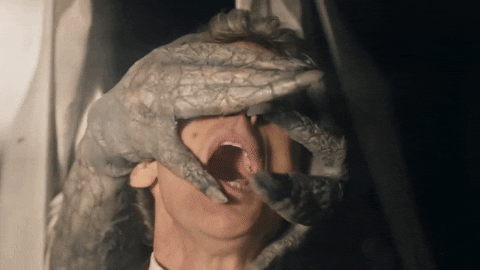 It was a glorious time in my life that I admittedly grew out of when Matt Smith took over from David Tennant. Russell T Davies also left the show as showrunner at this time, the mantle being taken up by Sherlock writer Steven Moffat. Too attached to Tennant, my and the nation's favourite Doctor, and lost in Moffat's plotlines, I lost interest and didn't return until years later. I only returned when Clara arrived, so I caught up on what I'd missed. I realised it was still the show I loved: I was just as moved by the stories, the same way I had been when I first fell in love with the show. There were still funny little quips that elevated the episodes as much as the heartfelt moments. The Doctor would take me on a sensational adventure like he always did.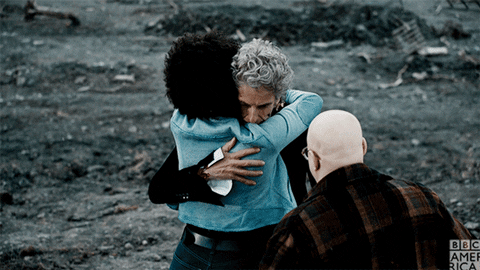 Well, she now.
So what's all the noise about?
The 13th Doctor reveal during the Wimbledon final was one of the standout moments of 2017; not just in the entertainment industry, but arguably for the nation in general. I remember it very vividly; visiting my sister for the weekend, we'd gone to one of her church friend's houses. I was surrounded by fellow Whovians in a tiny living room as we waited for the famed video. In this place, the youngest by at least six years, I felt both mature and giddy. Doctor Who was growing up with me.
When the hand opened, a simultaneous gasp of "It's a woman!" rang around the room, and the bubble of anticipation burst. Instead was pure elation—the feeling that Doctor Who would be forever revolutionised, for better or for worse. Without a doubt, I was excited.
What about her gender? Good question.
The Doctor regenerating into a woman has been suggested ever since 'New Who' began—and even before. It is the main conversation the media are having about the new series, to the exclusion of almost everything else. The BBC themselves have fully embraced the conversation: rather lacking in subtlety, the release date trailer was a quirky little 30-second video showing the Doctor breaking a glass ceiling, and the main tagline to the series is an equally unsubtle (but clever) 'it's about time'.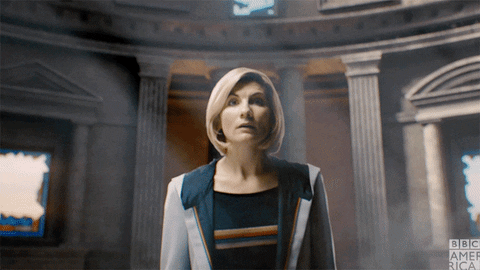 Despite the show's liberal beginnings—produced by a woman and a directed by a gay Asian man, no less—many have felt that the equality the Doctor fights for should be reflected in other areas of the show. Now this has been achieved in a female Doctor, much has been made of young girls getting a new hero—you don't need to look any further for proof than Jenny Trout's daughter reacting to the reveal.
My daughter watching the #DoctorWho announcement. #doctor13 #DoctorWho13 pic.twitter.com/eX0w1rW4E9

— ?️‍?Ofjoseph Trout? (@Jenny_Trout) July 16, 2017
There are two sides to this well-traveled coin, of course. With every step made towards a new direction in society, there are those who refuse to follow. In this case, they're quite a loud bunch.
13 has been notable not just for the hype surrounding her series, but for the sheer amount of backlash, sparking hashtags such as '#NotMyDoctor' and the oft-repeated phrase of 'RIP Doctor Who 1963-2018'.
Plenty of different reasons are provided—from the rather mild argument that the gender is a mere distraction from the real problems plaguing the show (such as declining views and lacklustre writing), to the extremely wounded assertions that Doctor Who is the latest 'victim' of PC sensitivities, in a long list of films and TV shows stolen from them by the 'feminazis'. Almost every single promotional video on YouTube is full to the brim with these disappointed fans, some of whom have sworn never to watch the show again.
the things nightmares are made of.... #NotMyDoctor pic.twitter.com/OAQPG29cci

— Pzzadude92 (@Pzzadude92) September 24, 2018
Every new actor stepping into the alien's shoes can expect reluctance from some viewers no matter who they are —but this time, it is intrinsically different.
If you are one of those viewers not entirely happy with the change, you are not alone.
There's an idea floating around in this conversation, that all critics to the 13th Doctor are feminism haters, scared of their show reflecting the world outside their screens—like on the hashtag shown above. But that's a generalisation and only serves to divide opinion even more. It's true that some of these opinions are formed from more insidious foundations, but for a large majority, the approach is much calmer.
The idea that Doctor Who could become 'too PC' is a worry for some. Doctor Who is going through an evolution that other fan favourites have been forced to undertake in recent years, and the regeneration isn't always smooth. A concern is that too much attention will be put on the Doctor's gender—quips meant to fly in the face of gender norms, etc., will land awkwardly and the rest of the show will suffer from lack of care.
I confess I have had my doubts. I have been worried that much of the show's sparkle will be lost in the new team's commitment to a total revamp. In the year since Jodie Whittaker's announcement, a tiny voice in my head has piped up on more than one occasion: what if this really is a step too far? What if the 'feel' of the show is lost in the process?
My cousin, the one who got me into the show all those years ago, also had doubts. She was originally opposed to the change, thinking Doctor Who didn't necessarily need a female Doctor to keep it staying 'fresh'. She wasn't wrong, but she realised this idea didn't need to be mutually exclusive with accepting Whittaker's Doctor.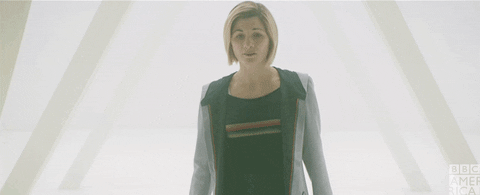 Doctor Who has always reflected the times it was broadcast in, and finding a female face for the time-traveling alien is no different.
In a world where representation within the entertainment industry is increasingly scrutinised, fans have looked inward more so than ever before. Its unique nature of regenerating its character means the conversation flares up every time the current Doctor steps down. Jodie's hiring as the Doctor should come as no surprise.
But this is also a show that can set the tone of the times. As a staple of the nation, spanning all generations, Doctor Who has the ability to unite and educate as well as entertain. The first example that springs to mind is Captain Jack Harkness—a very charming man with a penchant for flirting with everyone he meets. His relationships on Torchwood—originally headed by Chris Chibnall, the new head writer for Doctor Who—were similarly liberal. In the mid-noughties, there were few if any characters as comfortable in their non-heterosexuality as Jack, and certainly not on a family-friendly show. I loved the vibrancy of his character, and his presence normalised the idea of LGBT+ characters for me. No doubt, this would have been the case for many others my age.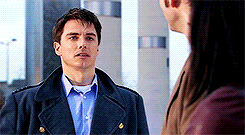 Besides, what little we've heard about the news series sounds delightful.
One of the aims of the new series, according to Chris Chibnall, was to make it all-embracing: "I think it was really important for us to feel, as with any new Doctor coming in and particularly with Jodie [Whittaker] coming in, that it's really for everyone," Chibnall said in the Radio Times. "It's for the whole country, it's for the whole nation." There are no barriers to the series. Designed for die-hard fans and first-time viewers, there are 'all-new monsters, all-new characters' and no previous knowledge of the show in order to understand what's going on. The emphasis is on inclusivity, something the show has a great legacy of.
Every moment we've had with 13 so far has felt right. Jodie Whittaker is the Doctor. But this doesn't this feel like a pat on the back—nor does it feel like a lesson in gender politics. In fact, the general consensus in the first reviews is that the gender is more of an afterthought. The Doctor is just being herself, running around with her friends and saving the world. For all of its change, the production team know all too well that the Doctor's stories are what give the show that fizz and keep the audience begging for more. From the trailers alone, we can tell that the Doctor is going to take us on a sensational adventure like she always has.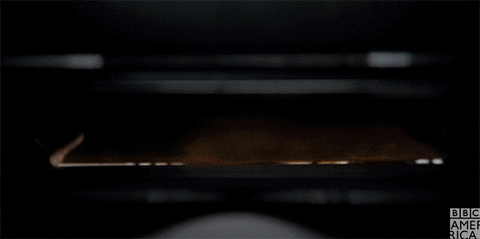 If my six-year-old self could see the Thirteenth Doctor now, she'd be ecstatic.
No longer just the companion, as wonderful as they are, this regeneration would be something she'd be discussing for years. For a large part, that's because this show still feels like it always does. For me, it feels like home. I know for a fact that this will be the case for the youngest of Whovians today—no matter what gender, as Jodie herself has stressed.
I'm excited for all of the new viewers. I'm excited about all the discussions and analyses I'm going to have with my cousin and sister about the episode. I'm excited to see myself in the Doctor for the first time. On the whole, I'm just excited. One day, the Doctor's gender won't have to be a conversation. Until then, we can celebrate Doctor Who for embracing so definitively what it has always been: a gamechanger, a reflection of humanity, and a brilliant show at that.