scroll to article
The ultimate Netflix guide to revision procrastination
The dreadful season of revising is upon us, and after hours upon hours, and days upon days in the library, we deserve to treat ourselves to a film (or five) on Netflix.
Whatever your mood, here are some suggestions to bring you out of your study slump.
When you need a laugh without commitment: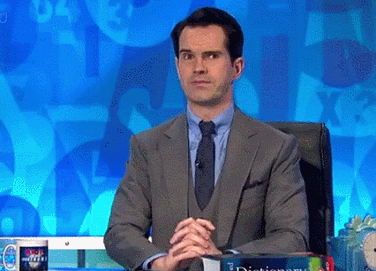 Only just over an hour long, these stand-up comedy sets will put a smile on your face without having to commit to the length of a movie or to an entire series.
Jimmy Carr: Funny Business
What's funnier, his laugh or his jokes?
Length: 1h 2m
Joe Rogan: Triggered
Real-life issues tackled through comedy.
Length: 1h 3m
Seth Rogan's Hilarity for Charity
Stand-up, sketches, and music from various celebs come together in this special.
Length: 1h 10m
Something to have on in the background while you fall asleep:
Calming nature scenes with a soothing David Attenborough voiceover are sure to put you out after a long day in the books.
Planet Earth
A classic, but that doesn't mean we love it any less.
Length: 1 season, 11 episodes, 49m each
The Blue Planet
Watch the majestic creatures of the sea float about while you drift off.
Length: 1 season, 8 episodes, 48m each
Africa
Helpful for when you need a reminder that the sun and warmth actually exist!
Length: 1 season, 6 episodes, 48m each
#StayWoke documentaries: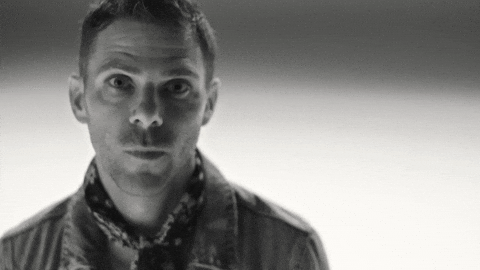 If you're going to procrastinate, you might as well learn something new in the process, right? Open your mind to new perspectives with these hour-and-a-half films.
What the health?
Basically, everything we eat is going to kill us.
Length: 1h 32m
Liberated: The New Sexual Revolution
A look into the darker side of US college spring break and university life.
Length: 1h 26m
Take Your Pills
Our world is moving faster and faster, how do we possibly keep up?
Length: 1h 27m
Chick Flicks:

No better way to avoid revising than to cuddle up with your housemates with a bottle of wine and a rom-com!
Bridesmaids
Perfectly quotable, and the best for when you need a good, hard laugh.
Length: 2h 4m
13 going on 30
Maybe we shouldn't be wishing to grow up so quickly?
Length: 1h 37m
Maid in Manhattan
J.Lo will warm your heart and have you wishing the real world could be like this.
Length: 1h 45m
Films more horrifying than your exam timetable: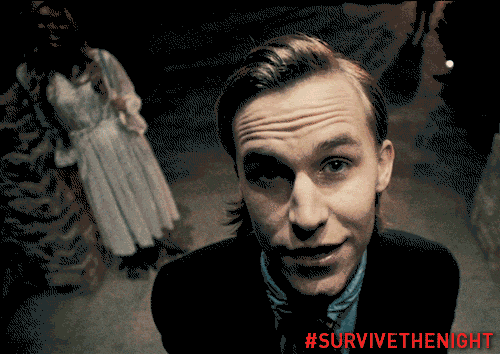 Watch these when you need to stay grounded and realise that your life isn't as bad as it may seem.
The Purge
Will you survive the night?
Length: 1h 25m
The Forest
An independent film following a woman in search of her missing twin sister in the Suicide Forest.
Length: 1h 33m
Silent Hill
A search for a daughter in a ghost town, and the horrors within.
Length: 2h 5m
Lovely Leonardo: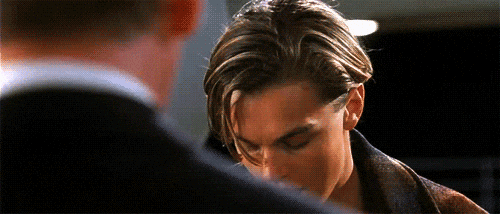 Leonardo DiCaprio movies are notoriously long, so here are some of his best pieces of work when you need an ultimate time-waster.
Titanic
You can be the judge of whether there was room for Jack or not.
Length: 3h 14m
The Revenant
The film that FINALLY gave Leo the Oscar he deserved.
Length: 2h 36m
Django Unchained
Definitely a wild ride, but what else would you expect from Quentin Tarantino?
Length: 2h 45m
Classics: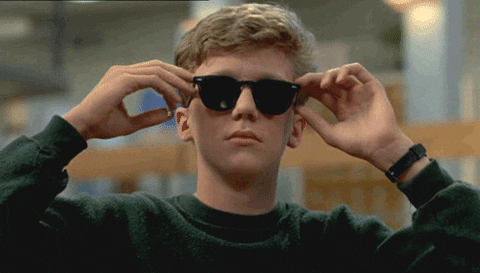 Classics are always crowd-pleasers, so naturally, they're the perfect option for a large group.
The Shawshank Redemption
A rollercoaster of all emotions, but a must-see nonetheless.
Length: 2h 22m
The Breakfast Club
Why do American high schools have detention on Saturdays?
Length: 1h 37m
Pulp Fiction
Another one of Tarantino's finest, this film can be enjoyed over and over again.
Length: 2h 34m
Easy-to-watch TV series:
After 10 hours in the library when your brain has completely melted, a cheesy sitcom is the best way to go.
Schitt's Creek
From riches to rags, follow the Rose family as they seemingly lose everything to the revenue service.
Length: 3 seasons, 13 episodes per season, 21m each
That 70's Show
A great pick when you want to reignite the nostalgia of being a teenager.
Length: 8 seasons, roughly 25 episodes per season, 22m each
Unbreakable Kimmy Schmidt
After 15 years in a cult, where else than NYC would you move?
Length: 3 seasons, 13 episodes per season, 35m each
TV series that require an attention span:
If for some reason, you still need some intellectual stimulation after finishing a 4,000-word essay, these longer and more intense TV shows might be what you're looking for.
Ozark
Following a suburban-Chicago family as the father is caught up in money laundering.
Length: 1 season, 10 episodes per season, 1h each
Homeland
The CIA's most gifted analyst also has a thing for dysfunctional men.
Length: 6 seasons, 12 episodes per season, 50m each
Suits
Do you really need to go to law school to be a lawyer?
Length: 7 seasons, roughly 15 episodes per season, 45 min each
Don't (or do) watch these if you're hungry: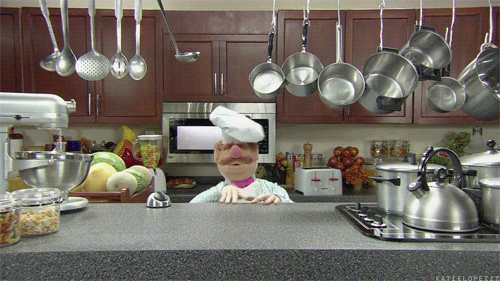 Food programmes are the best way to remind ourselves that there is a world beyond room-temperature, home-packed lunches in the library cafe.
Cook Your Ass Off
Witty chefs find a way to make guilty pleasures into something not-so-guilty.
Length: 1 season, 13 episodes, 40m each
Zumbo's Just Desserts
Slightly cringe version of the Great British Bake Off, but still worthy.
Length: 1 season, 12 episodes, 50m each
Chef's Table
Gifted chefs from around the world finding opportunity everywhere to create innovative dishes.
Length: 3 seasons, 6 episodes per season, 45m each.
Featured image: sitthiphong / Shutterstock.com