scroll to article
9 Star Wars references in Solo that you probably missed
Because there's a LOT.
If you're a Star Wars fan, chances are you've already caught the latest standalone film, Solo: A Star Wars Story. In it, we meet a young Han Solo and learn his whole backstory, and turns out there's a lot to learn. We see everything from him meeting Chewbacca and Lando to being given his surname. And of course, we finally find out how the Millennium Falcon completed the Kessel Run in 12 parsecs - no, Han actually wasn't lying about that one.
But there were more references to the wider Star Wars universe that you probably didn't even notice, as they were more like subtle nods to the main series than explicit references. We're going to go through some of our favourites.
And of course, there will be spoilers ahead. 1. Mispronouncing Han.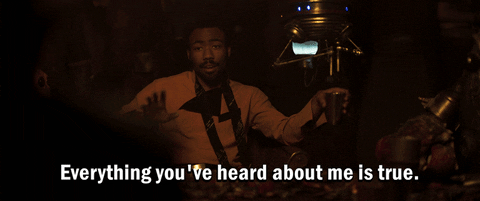 When Han and Lando finally meet, Lando's actor, Donald Glover pronounces "Han" as rhyming with "can". When Han corrects him, Lando doesn't bother hiding how uninterested he is. Han then gives up on correcting him for the rest of the film. This seemingly led to Lando mispronouncing the scoundrel's name for the rest of their lives, as the original Lando, Billy D. Williams, said Han the same way in the original trilogy.
2. "I know."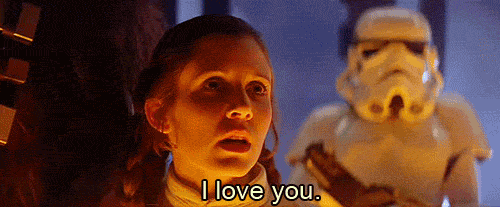 Here's another one involving Lando - when he tells Han "I hate you", Han responds with "I know". This is a reference to the iconic scene from The Empire Strikes Back, in which Han also responds "I know" to Leia's "I love you."
3. c-3PO?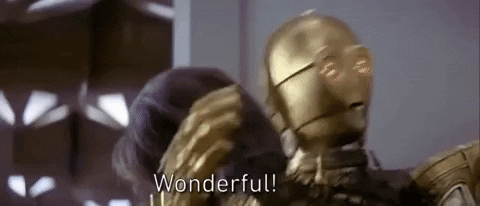 Anthony Daniels's character C-3PO has been in every Star Wars film so far, and Mark Hamill even teased his cameo, saying "Daniels was so happy, 'cause he's in every single Star Wars movie... Every single one. All the prequels. He's in Rogue One, he's in Solo". So fans were surprised when the iconic droid was nowhere to be seen in the film.
As it turns out, Daniels does appear in Solo - just not as C-3PO, as everyone expected. You can see him during the droid rebellion on Kessel as a character named Tak, working alongside the Wookies that Chewbacca frees.
4. A good feeling. Another Star Wars tradition is the inclusion of the line "I have a bad feeling about this". A character will always say it before something inevitably goes very wrong. Solo plays with this line when Han says "I've got a really good feeling about this" before flying into the storm - because Han's far too fearless to have a bad feeling about anything, obviously.
5. Colo claw fish.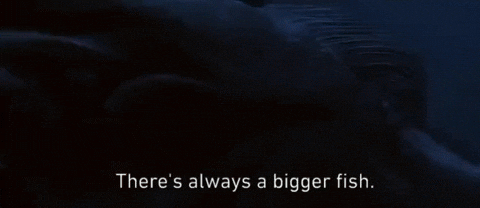 While in his office, Dryden Vos offers our heroes a delicacy he calls "colo claw fish" - which they promptly refuse. That was the same type of fish as the gigantic one that attacked Qui-Gon, Obi-Wan and Jar Jar under the sea on Naboo in The Phantom Menace.
6. No drinks for droids.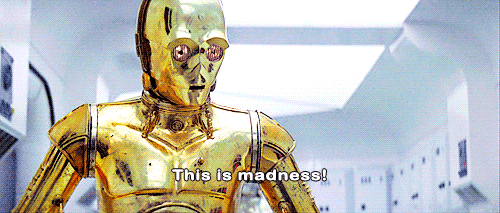 While Han and Lando play sabacc in the tavern, Lando's hotheaded droid and co-pilot L3-37 appears and complains that she was refused service because "they don't serve my kind here". This is a reference to C-3PO and R2-D2's treatment in A New Hope's Mos Eisley Cantina, where Luke is told that they must wait outside because they "don't serve their kind here".
7. L3 survived.
At the end of the droid rebellion on Kessel, L3 is fatally wounded, and Lando is devastated over the loss of his partner. But what if L3 never really left - what if she's been right there with our heroes the whole time? When Lando uploads L3 onto the Millennium Falcon to access her navigational data, there's evidence that he actually merges with the ship. In The Empire Strikes Back, C-3PO tells Han "sir, I don't know where your ship learned to communicate, but it has the most peculiar dialect". What if C-3PO wasn't communicating with the ship, but with L3 herself?
If you want to change how you look at the original trilogy even more, the scene in which L3 merges with the ship ends with the iconic Millennium Falcon startup noise. This implies that L3 herself has been the source of the sound the whole time.
8. Gangster on Tatooine.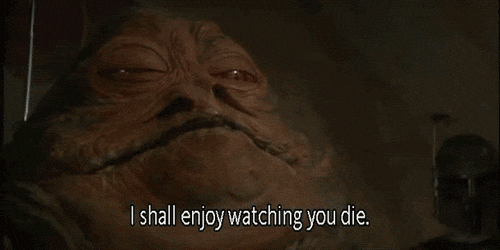 Near the end of the film, Beckett tells Han of a big-shot gangster that can be found on Tatooine. The film then ends with Han and Chewbacca travelling to meet this gangster, anticipating huge smuggling opportunities. This gangster is none other than Jabba the Hutt, who Han ends up working for, owing money to, and nearly being killed by multiple times.
9. Han shot first.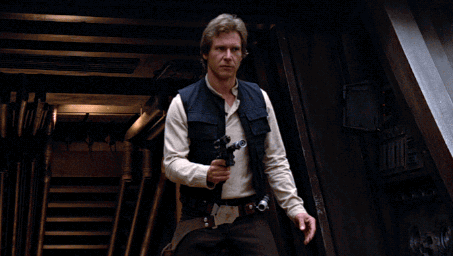 This one's our favourite. Star Wars fans will know of the long-standing debate over whether or not "Han shot first". In A New Hope, Han is approached by the bounty hunter Greedo who plans to take him back to Jabba, dead or alive. Han shoots Greedo first, killing him. But in the re-release, George Lucas altered the scene so Greedo shoots at Han first in an attempt to make the morality of his character less ambiguous.
In Solo, it is clarified that Han is the type of person who would shoot first to defend himself, as he shoots Beckett immediately during their final confrontation. As well as reaffirming Han's character, this has been interpreted as the filmmakers taking a literal shot at Lucas' controversial decision. But we're not complaining.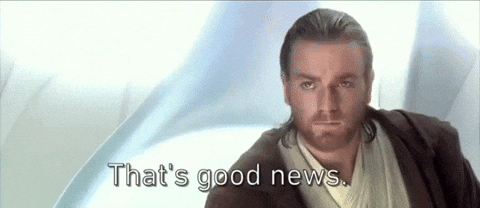 Of course, those weren't all the secrets hidden in Solo: A Star Wars Story. There are too many to count, all referencing either the main films or various spin-offs. It makes us wonder what the upcoming Obi-Wan film has in store for us - because yes, that's a thing that's happening.