scroll to article
Netflix and thrill: how to have a lazy Halloween
We get it. Halloween is a lot of effort.
You know countless people who already started planning their Halloween as soon as they arrived at university; these of people usually care more about their Halloween party than they do their academic studies.
But that's never been you. You've never been one to care so deeply about this specific day of the year. Maybe you never got the appeal of dressing up in garish costumes and putting on face paint.
Or maybe you did. Maybe deep down, you're actually a Halloween enthusiast, but you need a break from using your brain. Or perhaps this year your calendar is full and you don't have time to plan anything for the big day.
Whether you've been invited to a party last-minute, been made responsible for organising a get-together, or just want to have a chill night in on your own, we've got you covered.
Here's how to enjoy Halloween without having to do any hard thinking.
1. Minimalism is key
Pretend you're embracing a new aesthetic lifestyle by having an outfit that takes no time at all to create—helpful if you're stretched for time. If you're choosing to go with an outfit, then a ghost sheet should do the trick. (You can also save your own skin by claiming to be ironic.) If that doesn't take your fancy, then you can always sacrifice a white t-shirt and write something suitably clever and/or scary on it.
If you're going for something super scary, the words 'student loans' should suffice.
If not, you can always buy a small but significant accessory such as vampire teeth or cat ears and wear clothes you already have. Let's be honest, we've all done this at one point or another.
2. Don't bother with the carving
You don't have to get out your knife and waste valuable energy on carving a pumpkin. You can just paint it, or draw on it instead. How much you do is up to you, but you can great results with much less effort—and much less mess!
3. Freaky food
While making terrifying treats such as Halloween cakes can be lots of fun, it's not always a viable option. If you're short on time or motivation, supermarkets will take out a lot of the effort for you. You can buy Halloween-themed treats from almost anywhere, which takes out the trouble of making or taking food.
If you've got people coming round, packs of sweets are crucial. If you want something a little more substantial, hot dog fingers make for a great Halloween treat.
4. Hair-raising horror stories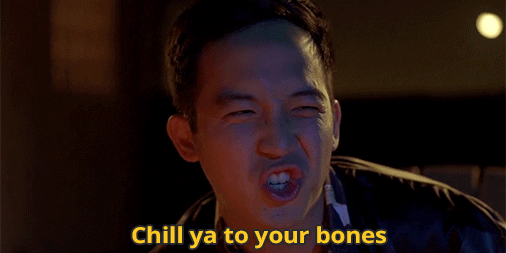 Keeping with the Halloween theme but lacking the need to go out and do anything, you can find truly terrifying horror stories from your phone. If you're with friends, turn off the lights, get your phone torch, put it below your chin, and make it into a game: the one with the most melodramatic rendition wins.
You can read some real-life scary stories here.
5. Haunting horror movies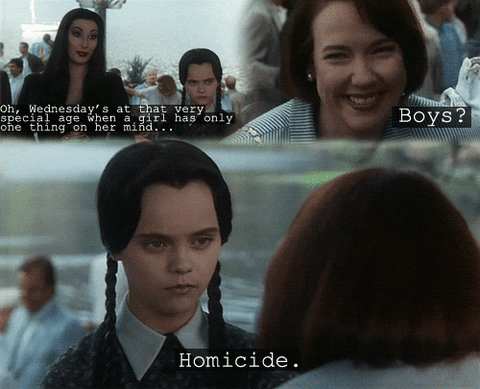 Don't expect to sleep tonight if you go through with this one. Whether you're with friends or alone (even worse!), the ultimate lazy Halloween treat is to feast on a frightening film. Whether it's at the cinema or on Netflix under the covers in a dark room, there'll be lots of choices for you or for your group. You don't even have to watch something spectacularly scary—you can watch classic comedic Halloween films such as Hocus Pocus or The Addams Family.
6. Dastardly drinking games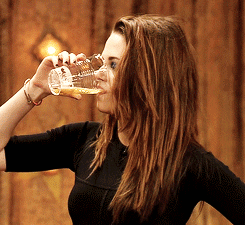 Perhaps better if you play with friends rather than alone, drinking games can make a night much more fun. You can do this with a horror movie (especially if the film is so bad it's good), but the entertainment doesn't have to stop there. You can set rules depending on how your night unfolds, but one particularly great drinking game rule is where no one can mention the word 'Halloween' the whole time. A bonus addition to your night and you only need a bottle!
Who knew Halloween could be so laid-back?