scroll to article
LinkedIn 101 : How students can utilise this platform at university
LinkedIn is kind of like the younger, more professional brother of Facebook.
When it comes to career prospects LinkedIn can be really helpful, it can help you to gain insight into your industry of choice and you can network, LinkedIn essentially is the Facebook of the employment sphere.
No one is really going to care about how many Facebook friends you've managed to amass.
They will, however, be very interested in the number of LinkedIn contacts you're connected with.
It will take some time to get used to. The culture that LinkedIn is reputable for greatly differentiates itself from Twitter, Facebook, Instagram etc. Twitter and Facebook are really informal, and LinkedIn is relatively formal. There is a certain etiquette to be employed when using Linkedin—so perhaps save the cat videos and the K-Pop clips for Facebook and Twitter.
Cast out your net and start networking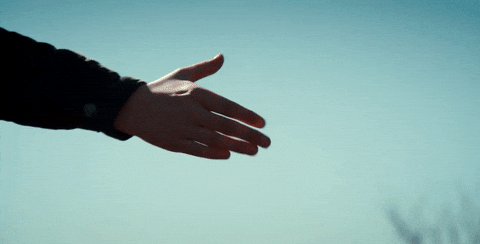 Depending on whether you are an undergraduate student with little job experience or whether you're a postgraduate who is familiar with the industry, start networking. Utilise your academic journey as a good stepping stone to present yourself and establish your professional online presence.
Your net worth ultimately lies in your network
The great thing about LinkedIn is that you have access to individuals who are well versed in your industry of interest. Sometimes students can feel reluctant to create a LinkedIn profile because they compare themselves to other students who might have more work experience, but this shouldn't deter you from engaging with professionals online. As a student, start slow, build up your profile gradually, and with every activity you participate in, record your skills and follow individuals who you see are in your dream career field.
I think one of the main misconceptions that students have about LinkedIn is that many think it's merely a job-hunting tool. "I'm not looking for a job right now" students will say. "Perhaps I'll set one up later". LinkedIn is a professional social networking platform so essentially, job hunting is one facet that LinkedIn encompasses. There is, however, an extended arena of tools, resources and opportunities that are of avail when using LinkedIn, so don't limit yourself.
It's all about engagement and building professional relationships
Join groups and like topics that you find interesting. Personally, I absolutely love this interactive element that LinkedIn offers. As a student, I love having the ability to discover topics currently trending in my area of study. I want the ability to understand the industry I will be working in and joining groups is a great way to consume quality information. I think it's important to be aware of the different conversations and narratives being made in your career field.
A good rule that I like to employ when I'm on LinkedIn is to personalise every single note explaining why I want to connect when I'm trying to add someone to my network. It's easy to just start asking people to add me to their network, but get into the habit of introducing yourself, what year of study you're in, stating how you came across their profile and why you'd love to have the opportunity to connect with them.
One cool thing about LinkedIn is that you can see who has viewed your profile. Try to ask yourself "What drew them to click on my profile?". If you find that perhaps you both share multiple connections with each other or you're interested in their line of work, drop them a personalised note and connect with them. It's that easy!
Digital savviness is now becoming more of a prerequisite and not just a bonus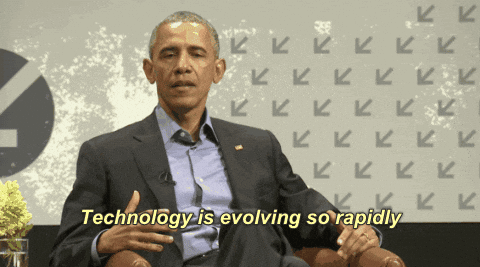 Within fives years, resumes and CV's will virtually become obsolete which may sound a little outlandish, but to be honest it is to be expected. As a student and a young adult today, it's fascinating to understand the power an online presence yields. The days of ogling at TV stars and high profile online personalities and viewing them as a secluded group are slowly shifting.
With a LinkedIn profile, students are essentially content curators. All it takes is a little initiative.
So, what are you waiting for? Get LinkedIn!