scroll to article
Incredibles 2 is being delayed by a month and it's not okay
Don't worry, we're avoiding spoilers too.
Incredibles 2 is finally a reality! The first film came out way back in 2004, and we've been waiting fourteen long years for the continuation of the Parr family's story. So get ready, grab your supersuit and dash down to the nearest cinema to watch it asap.
...or not, actually.
Because Incredibles 2's release date is being delayed by an entire month here in the UK.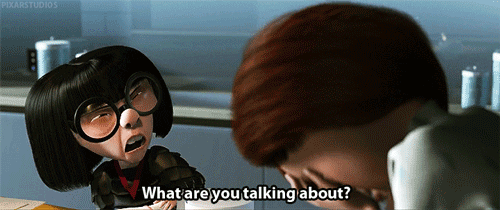 That's right. While the highly anticipated film came out on June 13 in the US, we're forced to wait until JULY 13 to see it over here.
No more waiting. ? See #Incredibles2, now playing in theatres. pic.twitter.com/YQg3vKe1Is

— Disney (@Disney) June 15, 2018
***just not for UK fans.
There's a public outcry.
Longtime fans of the original are rioting on Twitter, and we're on board.
the question everyone needs to be asking is why Pixar think it's okay to release Incredibles 2 in America A MONTH before the UK ... disgusting behaviour #TheIncredibles2 pic.twitter.com/8LLeOawONx

— Olivia Cooper (@LivCooper18) June 12, 2018
When you live in the UK and have to wait until July 13th to see Incredibles 2 pic.twitter.com/AXQ8SMONaM

— Fran (@franciscarockey) June 15, 2018
We're all in this together.
People are blaming the UK, politics, and just the world in general.
It's absolutely disrespectful that The Incredibles 2 only drops on July 13 in the UK. I blame Brexit.

— poop?? (@comfort_76) June 11, 2018
But there's actually a reason for this. It doesn't make us any happier, though.
In case you hadn't noticed, the UK is rather preoccupied with the World Cup at the moment. The massive sporting event runs from June 14 - July 15 this year, and apparently producers were worried it would steal some of Incredibles 2's limelight. Not wanting it to flop at the box office, the decision was made to delay the film.
But that's not an excuse. Personally, we don't watch football, so it's even more of an insult.
I already had a dislike for football, but the fact that the Incredibles 2 and Ant-Man and the Wasp have been pushed back a month because of it, makes me hate it even more

— The Geek Who Fell To Earth (or Nik) (@GeekWhoFell) June 19, 2018
Oh yeah, Ant-Man and the Wasp has been delayed too. It only gets worse.
why isn't incredibles 2 not out until next month honestly i swear to god if i see any spoilers i'm cancelling the world cup I'VE WAITED FOURTEEN YEARS FOR THIS I DON'T CARE ABOUT FUCKING FOOTBALL

— bethy (@spodergwen) June 15, 2018
Seriously, how are we supposed to avoid spoilers?
With everyone lucky enough to live in the US right now gushing about the film online, the internet has transformed into dangerous spoiler territory. I guess we'll be avoiding the internet for a month then.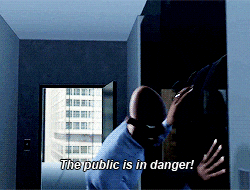 Time to unfollow EVERYONE.
I follow way too many American people on twitter to be having incredibles 2 come out so much later in the uk

— Soph?? (@SophiieMallard) June 18, 2018
To my US followers. I'm so excited you get to see incredibles 2, But we don't get it in the UK for another month! Please be careful with the content you post, no one waited 14 years to have it spoilt in the last 30 days #SyndromeDemandsYourSilence #incredibles2 #TheIncredibles2 pic.twitter.com/H9WMwLXKLj

— ? Hoodsie ? (@duffydoesdisney) June 15, 2018
Well, it looks like no matter how much we riot, Incredibles 2 isn't coming out any sooner. We'll just be here, you know. Waiting. For another month.