scroll to article
Incredible facts about Koko the Gorilla
In light of the tragic loss of Koko the Gorilla (1971 - 2018), here are a few facts about her extraordinary life.
1. She mastered "gorilla sign language"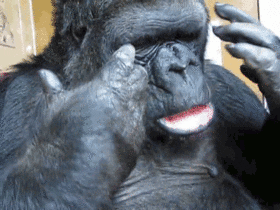 Animal psychologist Dr Francine Patterson taught Koko American sign language from a very early age; which developed in Koko learning around 2,000 vocal English words, and 1,000 signed words. If she was unaware of the sign for a word, she would use the words she knew to reference it. For example, she referred to a ring as a "finger bracelet". She was even known for giving people "the finger" if she was angry!
2. She adopted a kitten
I'm very saddened to hear of the passing of 46 year old Koko the gorilla. I was very fortunate to spend my 30th birthday with Koko last summer, as she and her team invited me and @iamthecatphotographer for a visit because she enjoyed watching my videos a… https://t.co/bfjb8XUBxK pic.twitter.com/sBP85FRWoK

— Kitten Lady (@kittenxlady) June 21, 2018
Koko named her pet All Ball and treated her like a baby gorilla. For her birthday in 2015, she got a special surprise of a box of kittens to play with. She even signed for one to be put on her head!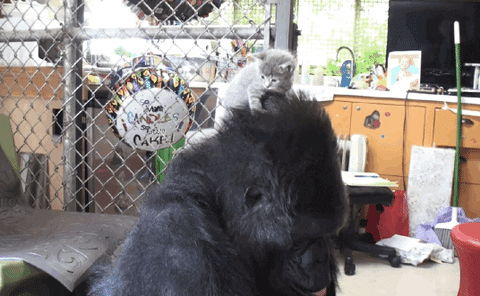 3. She had a friendship with Robin Williams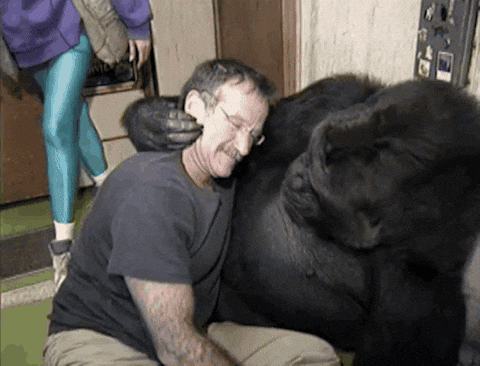 In 2001, the two met at Koko's residence in the Californian Gorilla Foundation for a tickle fight. She had other celebrity friends such as Leonardo DiCaprio, Sting, and Star Trek's William Shatner. When Koko was told of Williams' passing, she apparently was quieter than usual for a few days.
4. She was as intelligent as some humans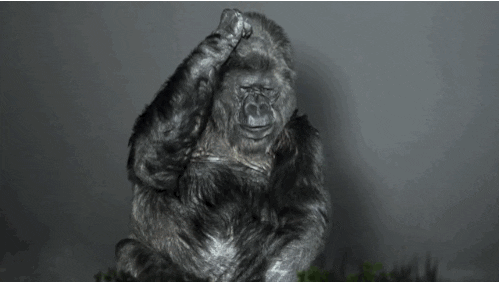 It was believed that Koko's IQ was somewhere between 75 - 95. The average human IQ is 100, but can range from 85 - 115. A notable sign of her intelligence was the mirror test. Most gorillas fail this test of self-recognition, but through sign language, Koko revealed she recognised herself, and that she was a gorilla.
5. Koko's birth name meant "Fireworks Child"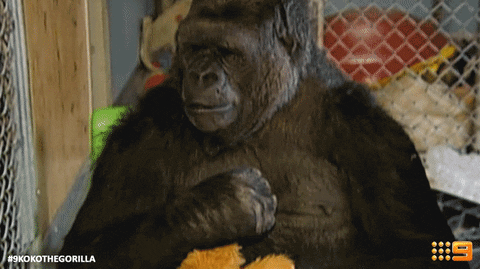 As she was born on the 4th July (Independence Day in America), she was named Hanabiko (Japanese for Fireworks Child). This was later shortened to Koko.
.6 She may have cracked the meaning of life
In 1978, Patterson asked Koko about the meaning of life. At first, Koko jokingly spun around on the spot then answered "people be polite" and "people have goodness".
7. She inspired a children's book
Patterson wrote this book to raise funds for Koko's care; which set her up for life. Now the funds go to the betterment of gorillas in the wild. She loved to be read to and apparently purred at parts she liked.
8. You can buy one of her paintings
From when I was young, Koko the Gorilla inspired my love of animals. She is one of the greatest representations of empathy and understanding in the animal kingdom. Here is the painting she produced when told to paint "Love". Rest in peace, Koko. #Koko pic.twitter.com/GS75wxmB7l

— Carol from HR (@KuntaKiante) June 21, 2018
The Gorilla Foundation is selling prints of Koko's best work, both abstract and representational. Her works range from a self-portrait to a painting of a flower called Pink Pink Stink Nice Drink.