scroll to article
In the deep end: how to stay safe in a student area
Whether you're a fresher just arriving at uni, or a second year moving into your new home, there is no doubt that there's something exciting about your newfound independence.
You can go out without asking permission and come home in the early hours of the morning, all without having to worry that there's going to be an angry parent on the doorstep asking why you weren't back by midnight like they asked. However, it is important to remember that student areas are hotbeds for crime, so here are some of the best ways to be savvy and stay safe while discovering how great it is to finally have your independence.
1. Don't walk home alone

The last stages of a night out are often the best. You go to the most average fast food place in town and get yourself a kebab, eat it walking home with your mates and laugh about things that really aren't funny until you fall asleep on the sofa. However, if a night isn't going to plan, you may find yourself or a friend having to leave early. If this is the case, never do it alone.
You would think this goes without saying, but while girls are constantly being warned off walking anywhere alone late at night, guys are not. It's a common assumption that men are not targets for attackers as they are 'bigger and stronger', however, this attitude can prove to be more damaging than helpful. As a student in my second year, I've known of far more men being victims of mugging attempts than girls, purely because they thought it was fine for them, as guys, to walk home alone. Whether you're drunk or sober, can't fight to save your life or top of your kickboxing class, little can help you if you're alone. If the night isn't going to plan don't feel bad for asking someone to get you home, or for missing some of the night to make sure your friend is safe. It's uni at the end of the day, there are going to be plenty of nights to do some catching up!
2. Watch your drink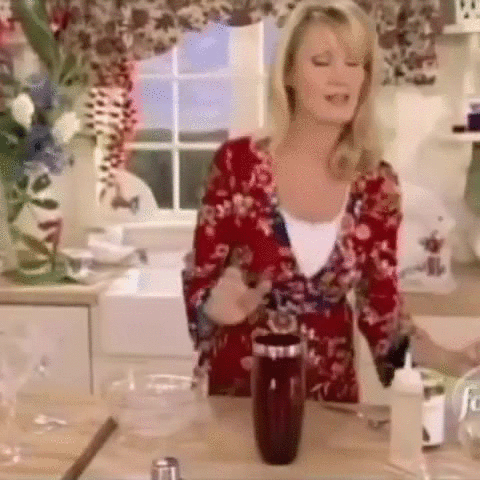 This is another tip that you'll definitely have already come across if you've started university. Spiking drinks with extra alcohol or with drugs is an all too common way for people to take advantage of others or simply try to embarrass them, and you don't need to search far and wide to find someone that it's happened to. The key rule is constantly keeping an eye on your drink or as its being poured and while it's in your hand.
Bottles are great because they're opened in front of you and you can safely keep a thumb on the top while you're on the dance floor (another reason to love VKs), but if you're getting a drink in a cup always make sure you can see it being poured, especially if it's been bought for you by a nice person you seem to be getting on with at the bar. Some clubs have testing kits to see if your drink has been tampered with, but these aren't common nor are they totally reliable, so if you aren't sure just don't drink it—saving a bit of money isn't worth the risk. Keep an eye on your friends' drinks too, and if they seem to have been spiked, you should call 999. Check on the NHS website for symptoms of being spiked, so that you can make sure you and your friends stay safe.
3. Join an online community for your university

University Facebook groups and other online communities can be great hubs for selling tickets you don't want anymore, posting memes about how rubbish all other universities are and finding that good Samaritan that looked after your bank card when you lost it on campus. However, there is another key benefit that I have only discovered since living in the student area Selly Oak in Birmingham: we've all got each other's back.
While it can be scary getting regular updates that there's a 'shifty guy in a white car following people' or a 'group of men lingering on the corner of a road', it's always best to be informed so that you know if it's not a good idea to walk a certain route alone or if you need to keep an eye out. People are there to support each other when something bad happens, and often welfare can get involved and make sure you are okay. If something suspicious happens, always tell the police first, but be sure to let other people know if you think the information could help them—others might have seen the same thing and be able to help with informing the police.
4. If you think you're in danger...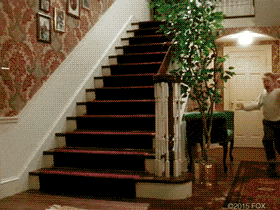 Firstly, don't panic. There are many ways of staying safe if you think you're being followed, as long as you are sensible and handle the situation properly. If you think someone is following you, stay in public areas with lots of people, and avoid narrow side roads. Do not go straight home, as you don't want to lead the person there, and try to avoid looking over your shoulder too many times or running. Acting like you know you're being followed could provoke a confrontation, so instead check your phone or tie a shoelace, allowing you some time to glance at your surroundings without looking suspicious. The 'zig-zag' method (not the crocodile escape technique where you run side to side—though that would be hilarious) is good for sussing out if someone is following you. As you're walking down a straight road, cross to the other side at each possible chance you get. If they do the same, they may be following you, so call the police, speak loudly while on the phone and slip into a nearby shop if you can, where you can ask a clerk or a customer for help.
Carry some form of alarm with you, or download one of the many safety apps that are out there on your phone. These are incredibly useful and in most cases free.
If you're in a bar or on a Tinder date with someone who isn't who they said they were, speak to someone in the toilets if you can and keep an eye out for signs—many bars and clubs are adopting a new system wherein asking for a specific drink or person at the bar will indicate to the barman that you need help. They can escort you out, call you a cab or even phone the police. This system isn't in place everywhere, but if you notice signs on toilet cubicle doors, take note of how you can protect yourself if you're in danger.

Remember, this is not an article warning you to never go out past 8 pm—surviving a night out at uni isn't like surviving a night of The Purge—it's simply a reminder to be aware of the situations some students can find themselves in.
Be sensible if you're living in a student area—remember to always lock windows and doors if you ever leave the house, and never leave your front door open - even if you're only popping to your friends across the street. Keep all of your valuables locked in your room and don't announce it to the world if you're going on holiday for a week and leaving the house unattended.
Crime rates are high in student areas because we are seen as young and vulnerable, but learning to look after yourself and your belongings when you don't have a parent telling you how to do it is all part of becoming an adult. This can all sound scary, but as long as you remember to be careful you have the freedom to go out as much as you like and enjoy the autonomy that comes with being your own independent person.