scroll to article
How to make Halloween magic—even on a student budget
We students don't need Halloween tricks to be scared: our tuition fees are enough to strike fear into the hearts of each and every one of us.
Still, planning for a big holiday bash like Halloween can make the well-known struggle of student budgeting even worse. But don't worry, you can still have an amazing Halloween night even when the pennies are running out.
Here are some of our methods to make sure you have frightening amounts of fun on very little money.
1. Creepy costumes
The most important thing, of course, is your costume. If it's for a party—or for your Instagram followers—a great costume is a must-have. But too many of us have scrolled through fancy costume sites and despaired at their prices. Truly, store-bought stylish costumes are way out of a student's price range, unless you can bag a sneaky discount. But that doesn't mean you're doomed to a cringey costume. All you have to do is get a little creative.
Back to basics: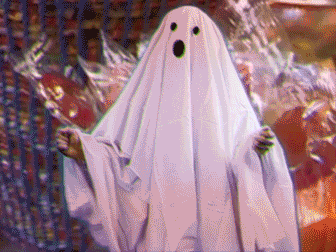 It's a testimony to how effective this costume is that the ghost sheet has stayed as a firm favourite. All you need is a white sheet and a pen! Just make sure you're not using the sheet you usually sleep on.
Because it's a blank canvas, you can easily experiment and make your ghoul the coolest in the crowd. One idea is to fold your bed sheet over yourself so you get layers, then get fairy lights—a staple of many a student room—and wrap them in between the layers. That way you can illuminate your bedsheet from beneath—and if you wander off, your friends will always be able to find you.
Wonders in your wardrobe: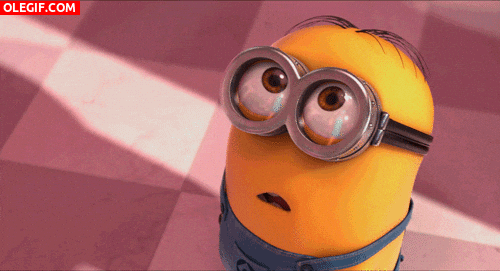 You don't have to go out and buy a whole new outfit for your costume. Old clothes are super useful. If you've got an old top (preferably black or white) then you can cut it to make a skull. If not, you can also draw on old clothes to make them into what you want. Particularly if you're dressing up as a real-life person or human fictional character, you can often find a lot of what you need already in your wardrobe. I'd be surprised if you didn't have a yellow top and some dungarees—all you'd need is some funky homemade goggles and you could easily go to a party as a minion.
Get painting:
You don't have to be an artist to want to paint yourself for Halloween. With a little bit of face paint—found around this time in almost any shop—you can really elevate what could otherwise be a pretty standard costume. This can also be a really fun way to spend time with your friends! Painting each other's faces can add some valuable bonding time amongst the stresses of organising a party.
If it doesn't work the first time, then that's fine. It takes a little bit of dedication, so plan ahead if you're going to use face paint. Soon you'll be a paint aficionado and the scariest soul at the party.
Makeup is sure to spruce up your Halloween look too. This is great because you can use makeup you already have, cutting down the cost of your Halloween even more. Again, how complicated you make it is up to you, but simpler methods can produce just as astounding effects!
What's more, the demand for spooky Halloween makeup has taken social media by storm; you can't go anywhere without seeing Halloween makeup inspiration. So take advantage of it!
2. House of Horrors
If you're hosting a party, then your accommodation needs to be just as magnificent as your outfit. This is where a lot of the expense can come from—but by getting stuck in, you can slash those scary expenses.
DIY delights:
All you need this Halloween are scissors, glue, a permanent marker, and a little bit of determination! Visiting a craft store in town to get extra things like plastic spiders (found everywhere at this time of year) or crepe paper won't put your bank out either.
An impressive idea is to combine black balloons with black crepe paper to create spooky spiders. You can place them on the walls or ceiling. Taken from a DIY Minecraft party, this is an amazing idea for Halloween too. You can also add googly eyes to intensify the fun.
To make crafty banners, you can use something as simple as Duct Tape or Washi Tape, cut them into the shapes you want, and hang them up on a string. Both these types of tape are super cheap—but Washi Tape is also extremely useful, doesn't get annoyingly stuck just when you want to pull it off, and can come in so many patterns. You could also use it around the edges of furniture to ensure your accommodation looks professionally kitted out.
Recycle, recycle, recycle:
Why not #upcycle your glass jars to some spooky ghost jars. ?#halloween #thursdaythoughts #boo #diy pic.twitter.com/vmp1PSptkl

— ♻️EcoDepo - Recycling Bins♻️ (@EcoDepo) October 18, 2018
You'll be surprised by how many Halloween decorations you can make out of stuff lying around your house. This way, you can guarantee a much lower bill and do good by the planet.
These cardboard cut-out eyes, for example, will make sure your toilet rolls aren't just collecting dust in the bathroom.
One idea I particularly liked was the recycled milk cartons. By drawing ghost faces on the front and cutting out a hole for a light to go in, you can have a whole line of creepy cartons. Just make sure they don't smell of sour milk first!
Light up your night:
Undoubtedly, you need lights to make your party as petrifying as possible. Whether they're string lights or candles, they're sure to spook up your party room. Buying electric tea light candles is a great way to get the cost to come down. These are found everywhere and are really easy to put into decorations.
3. Refreshments
Bloodcurdling baking: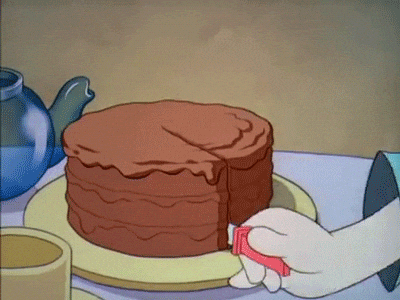 Instead of buying store-bought cakes, you'll cut back by baking your own. What's more, you can customise them and make the party even more personal for you and your guests. Baking with friends is even better—even if they rope you into a flour fight.
Brilliant booze bottles:
Whether you're drinking alcohol or not, the bottles you've got can be given a Halloween makeover, adding a nice, expense-free touch to your night. All you need is a permanent marker. Just draw Halloween-themed doodles onto your plastic cups, bottles and glass bottles. If you want to take it a step further, you can spray paint your cans to make them even more noticeable.
Remember, there's a whole world at your fingertips. Using the internet is the number one way to get even more specific inspiration for whatever you desire.