scroll to article
Demotivation at university and how to deal with it
Being in higher education can be tough.
One of the most common problems I have faced as a student is related to demotivation at university. How do we combat a lack of motivation and why does this happen during what's meant to be ''our best years''?
Before heading to university there are lots of decisions to make. You will have looked up every other university and every other possible course, or variation of your course. You evaluated the lecturers, the classes, the halls and all there was to evaluate. And finally—you ended up getting into university. You have finally been handed the ticket to adulthood and according to many, the ride is about to be wild.
Yet once you end up in it, it seems way different than you imagined. Not only the course but the institution as a whole, the people, the pressure (internal and external alike). Many of us tend to find ourselves in something I like to call ''the mid-uni crisis''. This is when you've just finished your second year—or maybe in the middle of it—and you realise "I have no clue what I'm doing." Your course isn't what you expected it to be, the people you met in freshers have either dropped out or you literally have no clue what they're up to, placements are approaching and you haven't found one yet.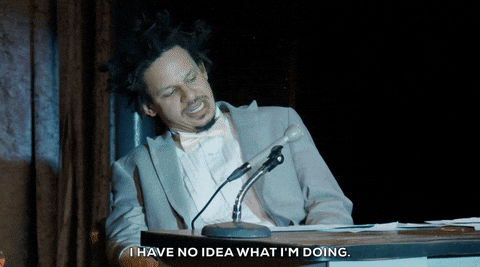 And it's true. You haven't got a single clue about what you're doing. But guess what—nobody else does. Which, I know, it is a bit of a cliché, but you need to know that hardly anybody around you has an idea of what is going on. And this seems to be the basic nature of the human being. We are just a bunch of fully grown children pretending we know stuff. Some of us—better than others. Maybe it seems like your coursemate landed the best placement there is and you're still struggling to write your CV, but trust me, they're struggling with something else.
So how do we overcome demotivation at university? Well, you have to work on yourself first.
You need to remember, as a young adult, there is no such thing as a 'top' to be reached.
No matter how much you climb the ladder of success and how many things you manage to accomplish, you will still feel like you haven't done enough or, frankly, there will be somebody who has done more. There are too many of us and we all see things too differently to be able to identify one meaning of the word ''success'' and to then be able to clearly reach it. Once you come to terms with the fact that it is nearly impossible—the world is yours to do everything you actually love, without the burden of the thought that it needs to amount to something.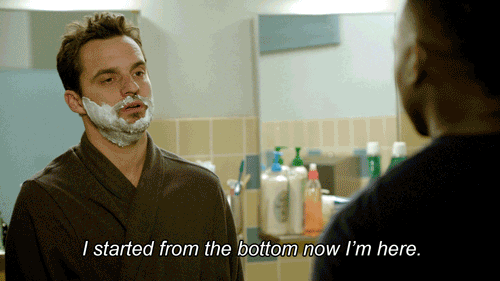 Secondly, you need to talk to your friends about how you're feeling.
I noticed clear segregation between groups of people in universities after the end of my first year. It seems like you've met everybody there is to meet and now that you have your group, socialising seems unnecessary. But it isn't.
You need to keep talking and you need to keep it real. If you have no idea how to find a placement? Ask. Ask your coursemate, ask your housemate, ask your advisor. If you feel bad because somebody else had a better grade than you in a subject you were sure you had in the bag? Talk to them. Go up to them and tell them that they did amazing and you want to achieve that too. Don't mindlessly separate yourself in your own bubble because you will end up spiralling.
And lastly—remember why you went to university.
During these three or four years, you might realise that the subject that you chose to study at university (which was your passion before) is now something you just genuinely hate. This will be hard to overcome and is probably one of the biggest issues that young adults are facing. But you need to remember the feeling you had when you first applied to university.
The passion for the subject, for the entire process of applying, the excitement on the car journey there. Interests or even passions can change, and we need to come to terms with that. We also need to remember that they come back—in different shapes and forms. You will most probably not cling to one subject matter for the rest of your life so, explore yourself and the world. At the end of the day studying one thing does not mean that this is it for the rest of your life. Don't be scared to take a leap of faith and never forget yourself.
Have you experienced demotivation while at university? Leave your thoughts in the comments below and share some tips on how to overcome it.