scroll to article
How being a fan of One Direction has benefited me
One Direction were a big part of my life from 2011 up until early 2016.
I went from being a huge fan of Liam to Zayn, to Louis, to Harry, to Niall. And while fans got exposed for their crazy behaviour in the Channel 4 documentary, 'Crazy About One Direction', I promise that the select few were like this, and the rest of us were normal. (Well... Kind of.)
The rise of this British-Irish band was something my generation had not yet seen before. It happened so fast: within months of leaving the X-Factor, they were working on their first album, they had fans following them everywhere, and the scandals began. The tickets for their stadium Where We Are Tour in 2014 sold out in just under 10 minutes—breaking all the records.
i've never seen that many one direction fans in one place i'm overwhelmed

— aria ◟̽◞̽ (@aprilsharry) November 7, 2017
1. Getting technological
During the middle of 2012—just a week after the release of their first single in August that year—I had started up a website. It was all about Harry Styles (that's who my favourite was at the time, okay), and it taught me a lot, believe it or not. I had the responsibility of making the website from scratch, and finding designers who often did not take me seriously because to them I was a crazy teenager.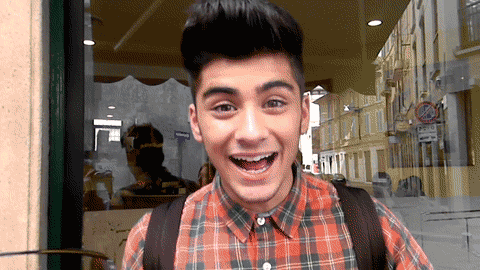 The website became quite successful (we're talking the first page of Google when you typed in 'Harry Styles' successful) and I had to learn how to manage my time between constant news updates, school, and finding the balance between enjoying what I was doing and taking on sponsorships for the website. The more sponsors I had, the more I could spend on exclusive photos, and the more exclusive photos I had, the more successful the website would get. It was a cycle.
2. Building my own foundations
I became sick of trying to contact designers and started to teach myself how to code websites—not too shabby for a 14-year-old! I covered WordPress, a gallery script, and also started coding for other people to earn some money.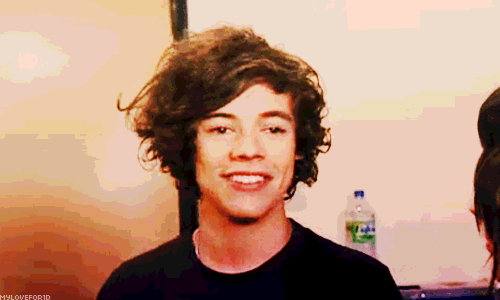 I became the go-to person in my media class whenever someone couldn't do something in Photoshop, meaning I was basically my teacher's favourite person.
3. Imagination was key
My writing skills improved a lot because I became a member of Wattpad. Yes, I was one of 'those' fans. I would write fanfiction about the band- somehow I managed to get half a million reads before I deleted it (there's no way I was leaving such a thing online for others to read).
me: what's going on?
fanfic mom, putting out a cigarette on the back of her hand: i sold you to one direction

— i'm baby (@cuteaggressiion) October 19, 2017
The idea of a band bringing people together was something that I'd never experienced before. I never expected to talk to 'strangers' about my problems or that I'd be sharing Niall's photos with them at 2 am.
5. Listening to different music genres
sometimes i forget how privileged i am. like i saw one direction in concert right before zayn left the band. wow. count ur blessings.

— mary rose (@marywoes) November 6, 2017
I developed a love for concerts, and I couldn't imagine my life without them now. One Direction was my first concert: the atmosphere was just amazing and I never wanted that feeling to end. The band introduced me to different music genres; I branched out from the cheesy pop songs to hard rock, and I blame them.
6. Cashing out
Saving money was never a bigger concern of mine before this band. I taught myself to save money just in case there were unexpected tour dates, limited merchandise becoming available, or for tickets to London because I'd heard that they were going to be hanging around Camden meeting fans.
7. Analysed their lives away
Analysing everything and anything became my hobby. (In a non-creepy way, of course).
I loved new music videos. As a collective fanbase, we would come up with theories about the storylines in the music videos, or the meanings behind lyrics. It became quite fun, and I became a fan of analysis at school, which was a bonus.
trying to imagine how better it would be if my dissertation was about one direction instead id analyse the poo outta that

— iffah (@lffahp) October 23, 2017
There was a point where I could recite their setlist off by heart; tell what song was playing from just the first second; tell you when their next tour date was, and where. My memory became quite amazing—nothing better than the training of the mind.
"This is what I used to do as a One Direction conspiracy theorist. I tried to solve Harry Styles."

— ᏒᏋᏁᏋᏋ (@reneeeiiighhh) October 19, 2017
While I agree that spending as much time as I did on the computer probably isn't considered healthy, let's face it, One Direction was one of a kind, and no band in the near future has a chance of becoming as successful, as quickly.
Featured image: Andrea Raffin / Shutterstock.com