scroll to article
Here are some of the worst horror stories from working in retail
Anybody who has worked in fashion retail knows that there's more to the job than just hanging up clothes and clearing the fitting rooms.
There are plenty of ups and downs that come with the job as well as some weird and wonderful things that happen in retail. I have my own fair share of crazy stories from when I worked in a lingerie shop—there was a male customer who attempted to return a heavily soiled erotic lingerie set after it had been worn…we declined of course!
I spoke to fashion retail workers and got some inside knowledge of what happens within those store walls, here are some of the worst stories:
The poo belt bandit "I worked in a popular fashion store. One time a lady came in, went to the fitting rooms and pooped on the floor. She then used one of the pairs of trousers to wipe her butt, cut the belt off and stole it and left the poop-covered trousers next to the huge pile of turd on the floor. I left that same week and moved to a different store."
Old stinky shoes
"I used to work in a high-end shoe shop and a lady asked if she could return a pair of shoes. I said that was okay, but then she pulled out a pair of really old, worn out, dirty heels that she had purchased over five years ago! To make it worse, there was no receipt or box. There wasn't a manager around to save me, I just had to politely decline…they were so cheesy, I felt so sick afterwards!"
Curious toddlers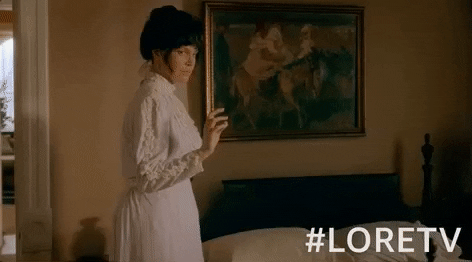 "When I used to work in a high-street fashion store, I remember being on the fitting rooms, it was quite busy at one point. I was hanging some clothes to put back out onto the shop floor and I heard a woman scream followed by a child crying coming from the far end of the fitting rooms. So, of course, I go to have a look—I see two women, one half undressed hiding behind the curtain and the other, grabbing her son to console him. Basically, the little boy had wandered off from his mom in the fitting rooms and made his way to the other lady's and threw the curtain open to scare whom he thought was his mum. Instead, this little kid basically exposed this woman's bare butt to the world. Of course, both women were embarrassed, especially as half the fitting room came around to see what was happening."
Clean up on the pyjama aisle

"It was mid-day on a Friday, a pretty standard shift. So, I'm on the tills when a customer comes up sniggering so I asked: "hun, are you okay?". She gathers herself together and informs me that something had happened in the pyjama section. As soon as she said it, the stench of poop wafted around the whole shop. When I got off the tills, I went back to watch the CCTV footage, it was a guy who came in, walked around, stopped, looked around, flicked his leg in his trousers and then BAM.. poo. It was at least an 8-inch poop out of his leg. He looked at it in disbelief, looked around again and tried to kick it under the shelving but he just smeared it everywhere with his shoe. He ran out."
If these stories didn't make you throw up in your own mouth then I don't know what will.
Leave your messages of condolences to the poor victims of retail work in the comments, or do you have any crazy stories from working in retail? Share them with us in the comments.