scroll to article
Hatsune Miku: meet the virtual diva coming to London this year
One of Japan's biggest pop stars is... a hologram?
On December 8th, an overwhelmingly popular Japanese idol will sing live for thousands of her adoring fans at the Olympia National in London. Hatsune Miku is sixteen, has neon blue pigtails, and has collaborated with both Lady Gaga and Pharrell Williams. She's just your average pop singer.
Except she's not human.
She's actually the face of a computer programme known as Vocaloid. She's known for her cute dancing, computerised vocals, and her concerts, which she gives via holographic projection.
Hatsune Miku is a very confusing concept to outsiders.

Who, or what is Hatsune Miku?
This is slightly difficult to explain. First of all, you have to understand what Vocaloid is. Vocaloid is a singing voice synthesiser software that anyone can download and use. There are many different voicebanks to try, all with their unique sounds. There are also multiple languages, including Japanese and English. The user will then input lyrics and a melody to make the voice "sing" for them. Each voice is marketed by creating an anime-style character to attribute it to, known as a Vocaloid. They're kind of like mascots. And Hatsune Miku, released in 2007, is the most successful of these.
Confused yet?
Hatsune Miku is basically a cartoon personification of Japanese voice actress Saki Fujita's voice. But that hasn't stopped her from giving sold out concerts all across the world, appearing in video games such as the Just Dance series, and being used as a muse by designers Marc Jacobs and Riccardo Tisci. Oh, and she opened for Lady Gaga on her ArtRave tour in 2014 and collaborated with Pharrell Williams.
The amount of songs in Miku's name runs into the hundreds of thousands. This is because anyone can download her voicebank and write a song, of any genre and with any theme. That's pretty good going for a sixteen-year-old pop star from the other side of the world.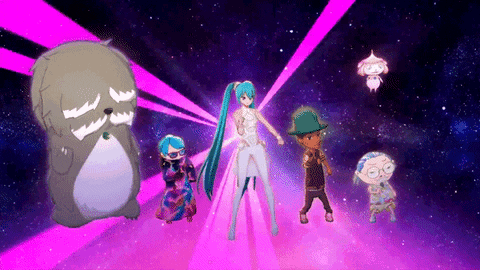 Holographic diva.
And yes, she really performs live. How the illusion works varies from concert to concert. But either a hologram or projection of Miku will sing (well, lip sync) and dance on stage while accompanied by a live band. It's similar to what the Gorillaz, who are also virtual artists, have done at their concerts.
Hatsune Miku concerts have become known for their enthusiastic attendees, who enjoy participating in the event with glowsticks. Glowsticks are not specific to Miku, as many fans bring them along to shows in Japan. But they have become a Vocaloid tradition, and are now given out before each concert. They can also change colour in accordance with the character on stage. That's right, Miku has Vocaloid friends who come along to support her - because even virtual idols need to take breaks sometimes.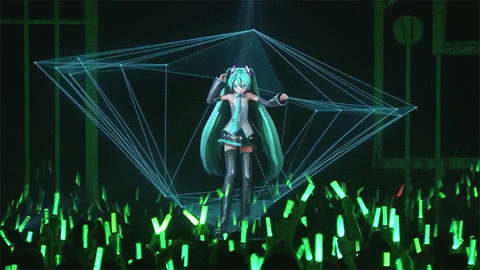 Now, get ready.
Because this December, Hatsune Miku and co. will be coming to Europe for the first time. Tickets for Miku Expo London went on sale June 15th, and VIP tickets were sold out within the first two days. It's promised to be an incredible event, and we don't doubt it - this isn't exactly something you see every day.
Otherworldly, but not beyond our world.
Miku may be a computer programme, but there are real people behind her success making her feel as human as possible. She is able to interact with her fans through her various apps and social media, and her hologram even cried while thanking supporters at the end of her Magical Mirai 2017 concert.
While there may be a perception that all Vocaloid music is cute and fun, anyone can make a Vocaloid song on any topic they want. Just as there are lighthearted songs about drinking vegetable juice like Po Pi Po, there are songs that tackle more complex issues like mental health and abuse such as The Lost One's Weeping and Mono Poisoner. Hatsune Miku and her friends manage to raise awareness of these subjects while remaining accessible to an audience spread all across the globe, which is pretty impressive.
Hatsune Miku's popularity has been growing rapidly among Westerners in recent years, and it shows no sign of slowing down. We're eagerly anticipating the UK's reaction to this otherworldly idol at the end of the year, and the fans' delight at finally having the chance to see her live.
Hopefully, Hatsune Miku is here to stay.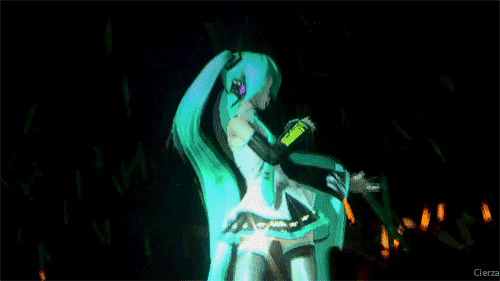 Featured image: Lunatictm / Shutterstock.com