scroll to article
Freshers' Week: what if I don't like clubbing?
Sometimes it might seem like your entire Freshers' Week, or even your whole university experience is going to revolve around clubbing.
If you're one of those people that love the idea of hitting the dance floor until 4 am in a dark room full of flashing lights and loud music, then the prospect of this probably fills you with excitement. However, if being stuck in the middle of a crowd makes you feel dead inside, then you might be anticipating Freshers' Week with a growing feeling of dread.
What most people don't tell you is that are other ways to have fun and that you aren't any less of a Fresher if you don't want to dance or drink or if you like your sleep. Below are five ideas for nights in—or nights out—that don't involve clubs.
1. 'Flat-hop'
When you're going to be enduring the sleeping habits (and food-burning mishaps) of the other students in your block for at least six months of the year, then it might be a good idea to go and find out who these people are—and make new friends along the way! Bring snacks and drinks to share, especially if you end up staying for longer than expected.
If this is on a night when most people are out partying already, then there's also a good chance that you'll be staying in for similar reasons.
2. Explore
The next #MuseumsatNight festival is coming up on 25 - 27 October! 🌙 Check out the events listed so far: https://t.co/jvBXDmc55K #museumlates 📸: @strawbhillhouse pic.twitter.com/dCfCgl1vWA

— Museums at Night (@MuseumsAtNight) August 20, 2018
If you've moved away from home, then you're in an entirely new area with different things to see and do—not to mention people to see. Grab your flatmates, housemates—or whoever you picked up from the flat-hop—and experience what your new home has to offer.
Many cities take part in Museums at Night, which could be a great way to absorb some local culture. Also look out for any free or cheap theatre shows, talks or concerts to entertain you into the evening.
3. Have a listening party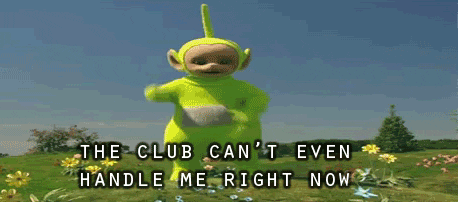 Who says you can't listen to music without going to a club? If you fancy a chilled night in, make it musical by sitting down in a group and listening to a new or favourite album. You could be exposed to a genre or artist that you've not heard before, or even find a new concert-going buddy.
If you don't all live nearby, follow it up with a sleepover.
4. Learn to cook
If you're lucky enough to be in catered accommodation, then you might want to pop over to a friend's flat for this one. Often, living away from home for university is the first time that students will be cooking for themselves, and many are lacking in culinary skills.
Whether you club together to try a fresh recipe or teach each other recipes from home, you'll be expanding your menu for the next few months. Here's to turning a midnight snack into a midnight feast!
5. Watch a movie... or three
Movie nights are the perfect entertainment source for students on a budget. Someone in your flat house is bound to be subscribed to Netflix, Amazon Prime or Now TV, so a movie marathon should be a possibility.
Cosy up in front of a laptop or TV with your popcorn and supermarket pick-and-mix and pretend you're at the cinema... or actually go to the cinema, if you're willing to spend that little bit more.
Remember, these are just suggestions and there are tonnes of other non-clubbing activities to take part in during the evening or at night. Be creative!
At the end of the day, there will always be like-minded people to have fun with, so don't push yourself to do something that you dislike, but also don't be afraid to try something different. You never know, it might become your new favourite activity.