scroll to article
Freshers' Week vs. your third week at university
University is a really exciting time, a fresh start, a chance to have freedom and finally be an adult.
But chances are it's not quite as glamorous as you've been led to believe. The journey from Freshers' Week to losing all standards completely is shorter than you might think.
1. Partying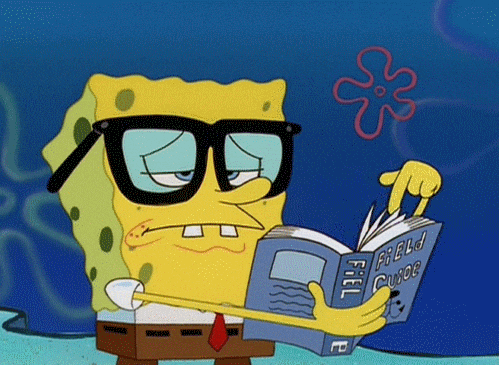 By week three the daily partying of Freshers' Week feels like a distant memory and you're probably starting to realise that you might actually need to do some work. Turns out essays and extra reading will follow you wherever you go.
2. Cooking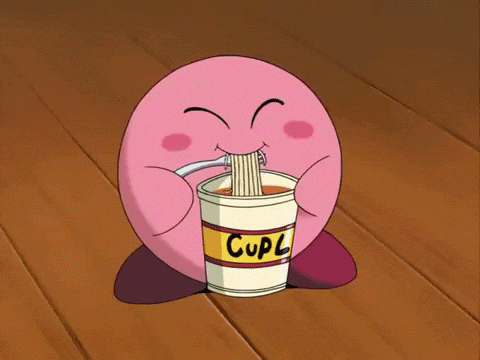 Freshers' Week may be the first time you've had to do your own shopping, and aside from the occasional burnt toast, you're starting to get the hang of it. But by your third week at university, all those recipe books that you're mum gave you are just too much effort. It's time to stock up on Pot Noodle.
3. Organisation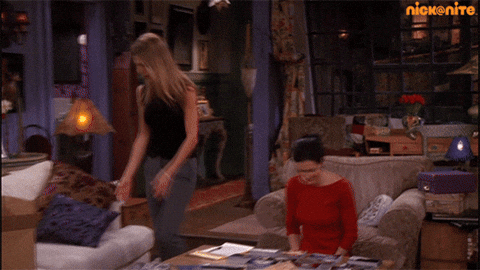 Maybe your room started term neatly organised and tidy; you brought ring binders, boxes and even sorted your socks by colour. But by week three there's no time to maintain such high standards, you're lucky if you can find anything in this mess.
4. The cleaning rota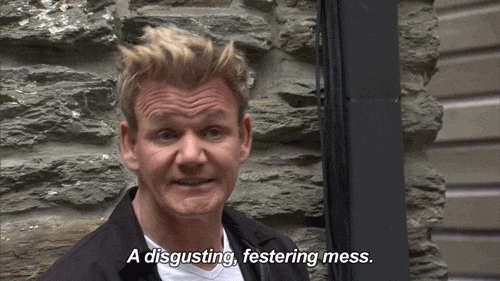 If you started the term optimistic, you probably made a cleaning rota with your flatmates. Your kitchen was going to be sparkling and someone was going to hoover each week. As week three rolls around its almost impossible to imagine the sink without a pile of dishes in it.
5. Clean clothes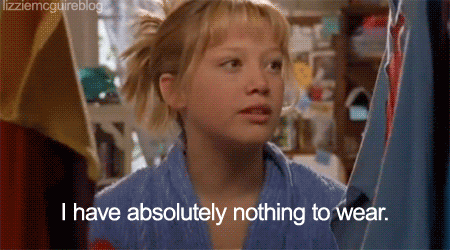 During Freshers' Week, your clothes were nicely folded and your mum probably ironed everything the day before you left. By now you've realised the horrors of Circuit Laundry and its just about a miracle if anything is actually ever dry. You're not the only one struggling and at this point, you've probably witnessed at least one person turn up to a lecture in pyjamas.
6. Flatmates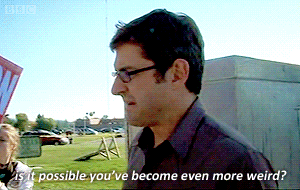 Everyone's lovely in Freshers' Week and your flatmates might be the best of friends. As time goes on you'll start to learn their strange habits, and as much as you love them, you realise these people are actually really weird.
7. Bedtime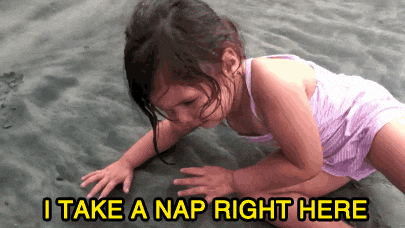 Without your parents to nag you about going to bed, you finally have the freedom to stay awake past midnight. It's great but, by week three, you're falling asleep in lectures and you just want a nap.
8. Money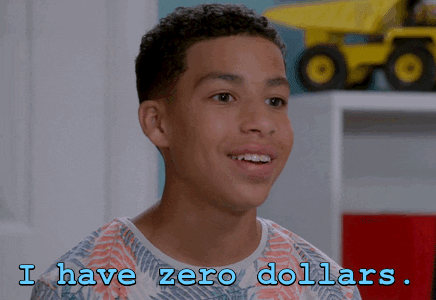 Your student loan is through so why not treat yourself to something nice? There's a Starbucks on campus and pizza delivery is just so convenient. As week three begins you will suddenly realise you have £12 in your bank account and finding spare change around your room is the most exciting moment of your morning.
But don't worry if your standards slip, that just means you're on the way to being a proper student!