scroll to article
Tips to book a holiday on a student budget
Being a student is hard, we have limited amounts of money, everything is 500% more expensive than a few years ago and travelling is on top of every student's bucket list.
With the amount of time off that students have, it's inevitable that we're going to get bored, and the only way to do anything these days is by spending money. So what should you do when you just don't have the money but want to go away for a few nights? Here are four tips to help you to book your dream holiday on a student budget.
Be flexible
Some websites let you see how much difference there is between going on a Saturday vs going on a Monday. Usually, students aren't tied down to jobs, therefore holiday dates shouldn't matter too much, especially if you're talking a few days here and there. Sometimes, it also works out cheaper to go away for longer, and while you might need more spending money if this is the case, due to the increase in the number of days, it would essentially work out about the same for more tourist time.
Here you can see the price differences one week makes. Sit down and look at the offers before you decide on exact dates—what's the point of paying £70 more for the same thing that you can do a week earlier?
Look at different websites
It is a well-known fact that different websites charge holiday companies different rates, and this is why prices for the same hotel room, for the same amount of nights can vary so much. At the same time different companies can have different deals on offer, so do your research and price everything up, so you can get more for your money.
Hunt for discount codes
You'll be surprised at what you can find on those voucher code websites—from £75 off your total booking to a free night's stay—so it's worth looking to see if you can grab a bargain. Half of the voucher codes don't work, but saving money is basically making money, so you won't be wasting your time.
student discount is my fav thing in the world

— jana (@MARlJANA) November 15, 2017
Do not forget about student discount. Companies such as National Express, Hotels.com and Virgin Experience Days offer around 10-20% off your booking. If you end up going to a travel agent, ask them what they can do to the price. They can often lower it down, especially if you state what your budget is.
Don't leave stuff until the last minute
Booking last minute holidays can be good for getting a decent deal, however, more often than not, you will need to scrape some spending money together fast. If you book in advance, you will have more time to get save up and you can end up paying less because there isn't a high demand for it.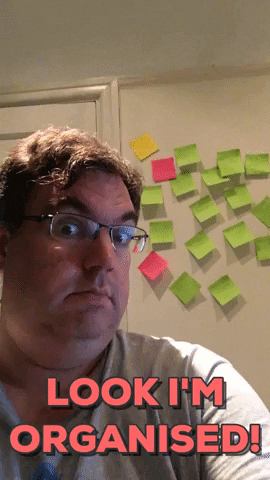 At the same time, think of the demand for different places at different times. Norway, Germany and Swedens prices increase during the winter because people want to go there to see the snow and the Christmas markets. Greece, Spain and all the other hot countries are top destinations between June-September. Paris is popular for Valentine's Day and Thailand is busy from January-May. If you want to go for the weather, then sure, that's a good enough reason, but if you're not bothered and mostly want to do basic tourist things such as visit museums, choose a time when people are less likely to visit the location.
Websites such as Kayak offer advice on whether you should buy now or wait, as they are predicting price changes every day and know when they will increase and decrease.