scroll to article
4 things you'll have experienced if you've lived in halls
Halls vary at each university, however, what doesn't vary is the experience.
University Halls can be one of the most daunting and frustrating aspects of university life, but they can also be home to your hilarious first-year memories.
1. Flatmate drama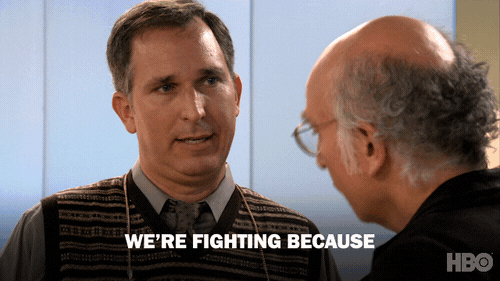 Let's get straight into the main part of living in halls. Now the type of flatmates you'll meet can vary—but that's for another post. For now, let me tell you what to expect when moving into student halls based on my experiences. For the first month after moving in you and your new flatmates will all adore each other, you'll ignore the annoying habits and you'll generally all get along very well.
Then after the honeymoon period ends, the group chat will become a place full of passive-aggressive messages due to the lack of cleaning in the communal areas, all whilst still maintaining the politeness that occurred during Freshers Week. At this point, you'll have decided who your best friend in the flat is and that bond is one which can never be broken. By the end of the first semester, the harmonious atmosphere is dead; the stress of uni work, sleepless nights, the no longer healthy body, and the lack of clean plates finally result in the explosion of the group chat. During your second semester, your flat will have turned into a passive-aggressive war zone full of sticky notes and three different flat group chats (each containing different people), leading to the last interaction, which is just saying goodbye as you move out.
2. Broken stuff that doesn't get fixed until after you've moved out
When I was applying for halls the one thing I wanted was an en-suite—the thought of sharing a bathroom with strangers was something that didn't really seem all that appealing—so when I found out I'd been given an en-suite room I was overjoyed, until about a month after I moved in. Now dorm rooms at not five-star hotels—expect them to have their issues, as I discovered when my toilet broke. The toilet, from what I gathered, was fixed after I left, however, but my whole flat had loud plumbing issues during the whole duration we were there, which made us believe that we had a ghost for whom we called Gerald.
3. Trying to add personality to your new room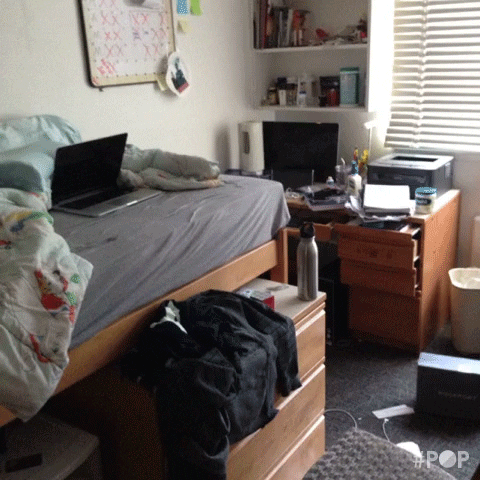 Decorating your new university room is super fun. Bring photo's, posters, LED lights, cushions —go absolutely crazy and decorate your room exactly how you wish. I found that my flatmates' rooms reflected their personalities, especially in the first few weeks of getting to know each other. Your room is where you'll spend 50% of your time, so make it unique and make it your own.
4. Hosting plenty of flat parties and pre-drinks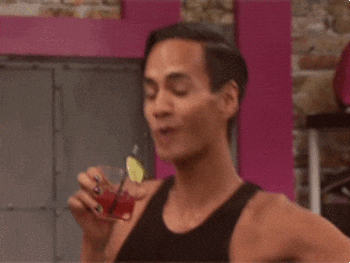 If your living on campus get ready to become the hotspot for your off-campus friends when it comes to pre-drinks for a night out at the SU. They're practical, convenient but most importantly fun (until security come in and tell you to shut up). You'll all gather around the tiny table placed in the kitchen and play ring of fire and the one flatmate that doesn't go out will come in and watch, drink slightly too much and then wake up the next morning to the bombsite you and your friends have created.