scroll to article
4 things I've learned about adulthood so far
Growing up is tough.
Here are some things that I've come to realise when it comes to the topic of adulthood.
1. Life decisions get harder as we get older
As a kid, I vividly remember how I viewed my parents. It seemed like with most decisions they were already aware of the impending consequence. They seemed to have that "That's So Raven" psychic quality that would kind of annoy me when was stubborn in my own ways. Now, I'm a university student, and having just turned the ripe age of twenty years old, I remember being overcome with a sense of panic. It's that type of panic where you're in disbelief that you're now in your twenties and then you get that sunken thought of "crap, I really have no idea what I actually want to do".
Adults make it look like they've got it all under control and everything is being ticked off diligently, but for us millennials, there's always that need to be in the "fast lane". Everyone's scrambling around trying to figure out where to get the next big opportunity, how to get the best internship, and how to manage a great social life, all while maintaining at least a few shreds of sanity.
2. It's hard to feel motivated and focus when everyone around you seems to have a plan and be doing extremely well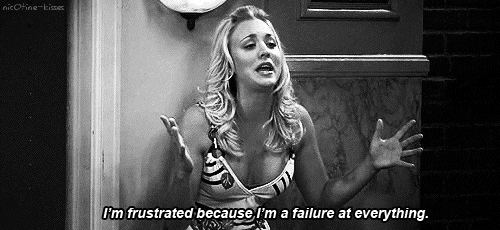 The relentless race of hitting targets and reaching goals means that we can get caught up with gaining momentum, and because of that, we can lose touch with what we want versus what we think we want. We have literally concocted the term "hashtag goals" where having the perfect squad, the perfect body shape—as well as a superb social life—is now what's considered to be cool. We worship celebrity status, we ogle at the victories and success of our peers and then proceed to unleash a barrage of doubtful thoughts at ourselves. The "I don't know what I'm doing phase" is something a lot of young people go through and guess what, it's completely normal. Everyone around you may seem to know what they want to do and how they're going to do it, but honestly, we are all scrambling around perfecting the game of "faking it".
3. Don't wait to start building your career and marketing yourself professionally
If you're serious about finding opportunities in your chosen industry but struggle when it comes to making face-to-face connections, then set up a Linkedin profile. There's a wealth of knowledge to be gained when you take the initiative.
4. Learn how to handle your money now so that it doesn't cost you in the long run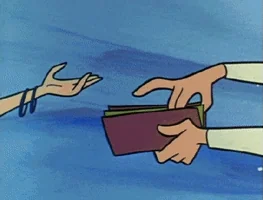 Being able to manage your money is an important skill to have. It's hard to resist blowing your last fifteen pounds on useless items, but making weekly budgets to track where exactly your money is going is a good way to keep on top of your expenditure.