scroll to article
5 Black Mirror episodes worth watching
If you haven't already seen Black Mirror, chances are you've been living under a rock.
The series focuses on what the human world could be like if we take technology too far, and it's definitely eye-opening. If you're not ready to commit to all the episodes, especially at the end of term when exams are approaching, check out these five episodes for a break full of relaxation!
Black Museum (season 4, episode 6)
We watched the Black Museum episode of black mirror last night and I can't stop thinking about the story of the doctor who gets sexually addicted to feeling the pain of others. Apparently it's based on a book? Anyway, it's a really cool episode

— ✞ ???? ✞ (@chrysanthdreams) April 13, 2018
Watch how medicine could be used for recognising pain in others; implanting consciousnesses into other people and objects, and to make people suffer until the end of time. End the episode with a jaw drop, because you will be speechless for sure.
Nosedive (season 3, episode 1)
We're ready for testing #nosedive! Give us a retweet and we will select 50 to have early access. #blackmirror #iosapp pic.twitter.com/73paloJXic

— Nosedive (@NosediveiOS) April 9, 2018
In a decade dependant on technology, it is not hard to imagine these events happening in our lives. In this episode, people rate others upon meeting through their phones. Their scores then show their social statuses to others. Status-obsessed, pastel people are definitely a wakeup call for those feeling overwhelmed with social media. Is this the Instagram of the future, or will we stop ourselves before we go too far?
The Entire History of You (season 1, episode 3)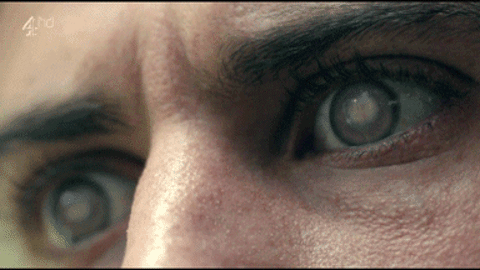 Imagine if you could keep your memories vivid inside of your head forever and rewatch them whenever you need to remember something. You won't have to rely on telling stories when you could simply show them. Are we heading in the direction of implants to improve memory recording?
Shut Up and Dance (season 3, episode 3)
Just how far could an anonymous text message make you go? See how a teenager falls into an online trap - which is becoming a common occurrence these days. Watch this to see how technology can spy on us through webcams and online searches, and you for sure will tape your laptop's webcam up at the end!
Be Right Back (season 2, episode 1)
me after watching black mirror be right back pic.twitter.com/XVoL54olw8

— jihanakin (@GieIzzati) April 13, 2018
What if your social media presence meant you could be alive forever? This episode shows how we might deal with the loss of loved ones in the future, through the input of data into a robot delivered right to your door.