scroll to article
8 things you need to stop worrying about when you're at university
University is a massive step from college/sixth form.
Not only does the workload increase, but you need to take more responsibility for your own learning. Here are eight things that you'll stop worrying about as soon as you start university.
1. As long as you're dressed, you're fine
Any type of clothing is acceptable at university. Hardly anyone will notice your brand new shoes from the autumn/winter collection, mostly because everyone will be too tired to care. Accept that you do not need to wake up at 5 am every day to plan an outfit to impress others with your style choices.
2. Moisturiser can be classed as make-up
When you get a new highlighter pic.twitter.com/UTP0yzNW4q

— • ABI HACK TATTOO • (@ohabioh) October 11, 2016
Again, appearance isn't everything. A good life hack, however, is to put moisturiser on your skin, especially after a night out, also pop some highlight on your cheekbones to make you look glowy and to fake the illusion of being wide awake. This trick takes just two minutes of your time and gives you that extra time in bed before a 9 am lecture.
3. Worrying is never a good thing
Caring about what others think of you will not keep your stress levels down at university, and you'll already be pinned down by the deadlines so why add something else to the worry train? Similarly, stop fretting about your future, you have plenty of time to figure it out. Worrying about it, especially on weekends, will waste too much of your Netflix marathon time.
4. The only piece of paper you'll touch is the register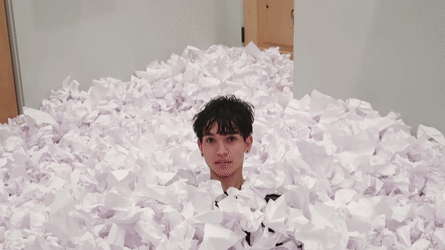 Everything is done electronically, especially at university. So if you've already bought yourself an expensive laptop to do most of your work on, why waste even more money on notepads, which, guaranteed, you'll write in once and leave blank for the rest of the year? The average notepad costs £2.99, and that's the price of a normal coffee at most places - which one will you enjoy more?
5. Organise your time 
You will no longer be expected to sit in classrooms for seven hours a day, five days a week. University is more about taking responsibility for your own learning, and with only a few scheduled hours of teaching a week, it is a good idea to organise your time well. Plan your naps, spread your library hours out, and you'll soon feel like you're on top of the world (for about a week, until you've totally given up on using your daily diary to plan out every second of your day).
6. Learn that you can't rely on others
Trying to do group work in uni is legit like trying to get blood from a stone it doesn't work??

— Amy Mckenna (@Amyy_macc) October 15, 2017
There will come a time when people will let you down. Especially when you're doing group work (because that is, unfortunately, still a thing at uni). And while the idea of someone else doing all the work for you might seem great at the time, you will be let down at least once during each group project. So take matters into your own hands, and at the very least, always make sure that you have a part in the project, and do your bit. Read this article if you want to motivate yourself to never depend on anyone else but your own person.
7. "My phone battery will be fine"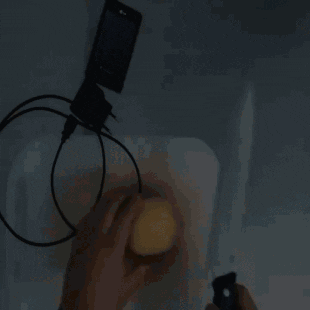 The truth of the matter is, you will be on your phone a lot. At school, you weren't allowed on your phone and it lasted you all day - those times are long gone. Whether that's because the lecturer can't figure out how to make the PowerPoint full screen, or because you just need to put the lecture theatre you're in on your SnapChat story. Most places will have sockets, so bring a charger so you aren't sitting in boredom when your phone dies. Another good idea is to invest in a portable charger.
8. Procrastination isn't a cool word anymore
It is, however, the worst thing that can happen to university students. While at college/sixth form, you could sometimes get away with leaving your work until the night before. It's almost impossible to do this and still get a good grade at university. Once known as a cool word between teenagers, it becomes the word you don't want to hear (even though you can't help to be a victim of the action - but you stop admitting it to everyone else around you).