scroll to article
10 Dittomon plush toys that will fill your life with positivity
Recently I've really been noticing a gaping hole in my life.
I've been living in Birmingham by myself (without wifi) for just about a week now and it's taking its toll, this very morning I caught myself having a conversation with the milk as I poured my tea. Since I'm single, a train costs £70 to get home, pets aren't allowed in my rented house and I'm not a fan of the houseplant vibe, it's been difficult to decide how to fill this void. In the end, I decided to solve the problem the way I usually do, with cuddly plush toys. Then, as if from by magic our eyes met across a crowded room...
Well, it was more my eyes meeting my laptop screen as I was slumped on my bed eating my fourth pack of Salt and Vinegar Crisps at 12 pm, but it was definitely a moment. Hidden in plain sight on the plush section of the Pokemon Center website behind a category simply titled 'Ditto' exists an incredible world of unmoving stares and welcoming smiles.
Previously unbeknownst to me, the online store sells a plethora of Pokemon plush dolls all sporting the beautifully blank face of Duplica's Ditto from episode 037 of the original Pokemon anime series, 'Ditto's Mysterious Mansion'. For those who are unfamiliar with the episode, the Ditto who is unable to perfectly transform copies a pokemon's body whilst retaining its blank expression. The result is either hauntingly horrifying or in the case of those I'm about to show you, completely magical.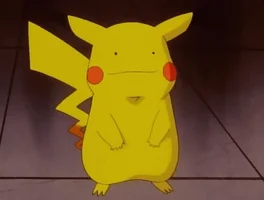 To celebrate this discovery I will now share my favourites. So without further or do let me introduce you to my new family.
1. Snorlax
I think of Ditt-Lax (it was better than Snor-to) as my first true role model. This absolute Dad is the perfect example of living your best life in the face of what anyone says about the importance of exercise/healthy eating/having a social life etc.
2. Sableye
The smiling purple goblin friend you never knew you needed.
3. Flareon
The sassy sister you can always count on to join you on a night out whether she has work the next day or not.
4. Jolteon
The responsible brother who is totally fine picking you and Flareon up at 3 am when you're crying into a styrofoam box of chicken nuggets. Thinks you're doing great.
5. Whimsicott
The friendly Grandma, always has food on hand. Doesn't understand what you do in university but believes in you anyway.
6. Gloom
Works at Starbucks. The only Barista you can count on to make your coffee right. Signs your cup with a :).
7. Jigglypuff
Dittopuff reminds me of that one aunt everyone has who always has a half full glass of red wine in her hand
8. Omanyte
The introvert icon.
9. Raichu
Pikachu's (wrongfully) neglected brother is the perfect definition of chaotic good.
10. Electrode
Literally a ball of positive energy. The only possible way to finish this list.
Featured image: enchanted_fairy / Shutterstock.com