scroll to article
Did Beyoncé and Jay-Z really give tickets away in a car park?
It's okay, we still love them.
The power couple have been struggling to fill seats during their On the Run II tour, allegedly resorting to giving tickets away for free in a Glasgow car park. But that didn't stop them from slaying the concert and dropping a surprise new album.
As Beyoncé and Jay-Z's appearance at Hampden Park, Glasgow on June 9th drew nearer, people took to Twitter urging fans to get themselves down to the venue's car park where security were handing out tickets for free: 'If you are near Hampden Park go to the main parking lot they are giving out free tickets for the Beyoncé & Jay Z concert because of empty seats.'
https://twitter.com/procatastrophe/status/1005503476011552768
Other fans claimed their tickets were being upgraded to VIP for free - tickets that usually cost between £51 and £475.
Seriously, why weren't we there?
So @Beyonce and @S_C_ tickets/upgrades being given away for free! @LiveNationUK @LiveNation I'll take 4 better seats please for tonight ??

— Nicole Kennedy. (@Nicole___x) June 13, 2018
The On the Run II tour was announced on March 12 as the successor to the couple's On the Run tour in 2014. Since kicking off in Europe at the beginning of the month, it has been revealed that less than 10 of the remaining dates have sold out.
But fans have remained supportive, with many praising the decision to give tickets to fans who may not have been able to afford them otherwise. After all, Beyoncé and Jay-Z tickets are really breaking the bank at the moment.
https://twitter.com/sunnyclouds_/status/1007589494034399232
Totally unfazed
Sold out or not, the pair gave the performance of a lifetime. They even dropped their surprise joint album, "Everything is Love", on Jay-Z's streaming service Tidal at the weekend. Beyoncé is the queen of surprise album drops, after all.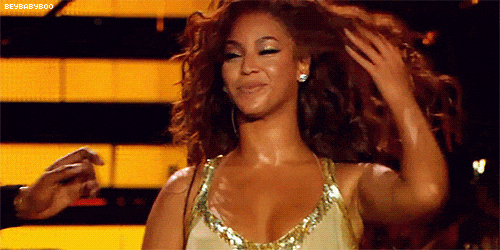 Beyoncé and Jay-Z have now left the UK to move on with the rest of their Europe tour. We're gutted we didn't get our hands on any free tickets, but keep slaying out there guys.
Featured image: A.RICARDO / Shutterstock.com