scroll to article
China's first AI news anchor: is this the beginning of the end for humans?
Last week, China showed the world its first completely computerised AI news anchor - except they're not presenting it as a computer, they're actually making 'him' appear human.
People are both amazed and confused by this new creation, for it is scarily life-like. The animated news anchor is based on a real human, and while the voice is a little robotic, the head movements, blinks and raised eyebrows are eerily realistic. However, people are getting a little freaked out, because you can tell if you watch 'him' for a little while that something doesn't seem quite right.
Xinhua AI anchor, launched on Wednesday, starts presenting news reports from Thursday. In this program, he takes you to have a look at what a Panama official and the Chinese businessman Jack Ma say about the ongoing #CIIE. pic.twitter.com/OZkRQtv1sQ

— China Xinhua News (@XHNews) November 8, 2018
Technological experts have developed this as a method of keeping a 24-hour feed of news going without having to spend loads of money or make people work ridiculous hours, but this is making people worry about what the implications are for news anchors throughout the world. If this technology kicks off, there will soon be no need for human news anchors at all, making the whole industry redundant. If anyone has seen Humans they will know that a future in which AI beings do most of our jobs for us isn't as out of reach as we think it is, and it's things like this that make it feel more and more like a possibility.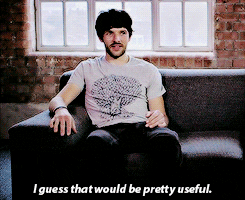 But while we all dream of a world in which we don't have to work, whenever anyone finds themselves waiting around for a job or having nothing to do they become lethargic and bored, and often end up feeling like they don't have a purpose. I think it's safe to say that if our jobs were all taken over by AI robots and cyborgs there'd be a worldwide existential crisis about how life has no purpose anymore, and we'd probably all go a bit mad.
What do people actually do whilst other people are at work? I've put some washing on but can't leave the house, scrolled through Facebook all morning and updated on my YouTube videos.... what do I do for the next two hours???

— Jaide (@jaideeybug) November 13, 2018
Will we all end up like Charlie Bucket's father?
I'm sure most people have seen Charlie and the Chocolate Factory, and you may remember how at the beginning Charlie's dad loses his job as a toothpaste-capper to a machine. Eventually, he managed to start earning money by being the mechanic that fixed the machine that took his job, completing the cycle and ending up apparently quite happy. Is this how things might turn out for us? Is the development of artificial intelligence going to produce a world of mechanics that programme machines to run our lives?
Or are there some things that artificial intelligence will never be able to do?
Will Smith's character Del Spooner makes a good point in the futuristic film I, Robot—we may be able to programme a computer to calculate equations, make decisions and even converse with someone, but will we ever be able to programme a robot to think for itself and create masterpieces from nothing? Granted, not all humans can do this, but it's something that takes a unique way of thinking and approaching the world—something that AI will never be able to process.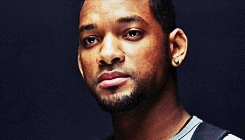 This may mean that those in the creative industry will actually have a bit of a one-up on other industries in the future when it comes to having autonomy in your own field of work. Technologists will be spending their lives programming and fixing machines, and careers in service jobs like waitressing, secretarial work or even cooking could soon become redundant, but I doubt we will ever be able to programme a robot to write an opinion piece about a political matter or paint a piece of artwork with real meaning behind it.
China Unveils An Artificial Intelligence Virtual News Anchor.
The replacement of humans with AI programs for jobs is just a matter of time now.

— William Okafor (@WilliamOkafor) November 9, 2018
However, some authorities are arguing that, rather than taking jobs, AI will simply save us time in our lives that could be spent fostering our creative skills rather than completing more mundane tasks. This is a fair enough argument, but I don't feel that this is the way the industry is going. I think we have a long way to go before we end up being chubby lumps on a spaceship run by artificial intelligence (if you've seen Disney's WALL-E you will know what I'm talking about), but we are definitely spending too much time trying to make life easier.
Working on artificial intelligence puts us in dangerous territory, and while AI developments and devices like Amazon's 'Alexa' are exciting, we need to be careful with how far we delve into that world.
It only takes one wrong move to make everything fall apart with technology, and I've seen enough dystopian robots-taking-over-the-world films to be suspicious of what we are getting ourselves into. I personally stand by the notion that just because we can doesn't always mean we should.