scroll to article
Birmingham's best spots this Valentines Day
It's finally February,  which is home to the 'most romantic day of the year', Valentines Day.
Whilst it's easy to overlook this holiday, there are loads of places in Birmingham you can take your loved one for a unique, special evening that you will remember for years to come. If you are stuck for ideas, look no further - I've picked out five places in Birmingham that will give you a little inspiration to plan a fun and unique evening for both you and your loved one.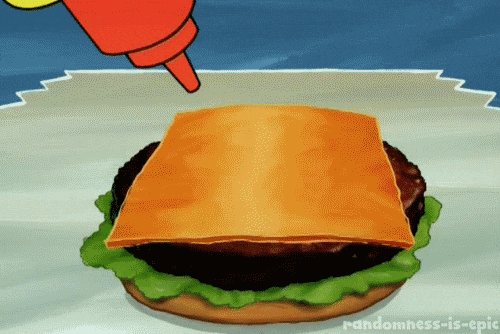 1. Cosy up to a movie at The Electric Cinema on Station Street
The Electric Cinema, located in the heart of Birmingham on Station Street, is the best choice for any partner/cinephile who loves and appreciates a good film. The cinema is both one of the oldest, and greatest cinemas in the UK as it showcases both modern and classic cinema in a homely, vintage setting. You and your partner have the choice of regular seating, or if you're feeling something a little more special you can pay a few pounds more to sit on the sofas at the back of the cinema where you can sip high-quality cocktails and drinks from the bar. On the 14th, the unique cinema is showcasing Tarantino's crime-adventure True Romance, which could be a clear winner for anyone who is into their film.  Or, if you prefer something a little more romantic, heartwarming tear-jerker The Notebook is also being aired. If you happen to be busy on the 14th, have no fear - Hollywood-classic Casablanca, timeless-romance Brief Encounter, and Oscar-winner Gone With The Wind are all playing as a part of the 'Cinematic Time Machine' from the 9th to the 18th. Not to mention, if you are a student, your ticket will be much cheaper as you are classed as a concession member.
2. Have a fun evening game of Ghetto Golf at The Custard Factory
Located in the quirky, creative-space that is Digbeth's Custard Factory, Ghetto-Golf is the latest craze which will definitely be a different way for you and your partner to exert in some healthy competition. The 18-hole-course provides a fun way to showcase your golf-skills, whilst providing tasty street-food and cocktails all in the midst of music from in-house DJs. Each hole has a different theme, with Birmingham landmarks such as the infamous takeaway-joint Mr Egg and the old-school pub The Old Crown being incorporated into the design. It must be added that Ghetto Golf is for 18's and over, as there is a lot of playful-adult humour in the mix which makes the experience a particularly laughable night. For food, you can also eat from Slims Pork Chop Express which provides tasty homemade options. You can book via the official website in order to make sure get a spot in there, and it costs £10 to play.
3. Go for a unique Middle-Eastern dining experience at Damascena on Temple Row
Damascena is the Syrian hidden gem that you need in your life. It goes without saying that this will be a romantic dining experience as the dimly-lit, charming, Middle-Eastern setting and ambience is perfect for any couple looking for some different and delicious food. I recommend you and your partner sharing the Mixed Mezze, as you get a massive portion which includes pretty much a taster of some of the best options at a really affordable price. The drinks-list is also extensive and highly enticing, including refreshingly-sweet iced teas and juices. The restaurant is great for providing for any and every kind of eater, as there is extensive vegetarian and vegan options as well as meat options. To finish your meal, there is a whole host of lovely, homemade desserts such as the traditional Baklava, or sweet-cakes. There is also a couple of vegan options such as the rich-chocolate brownie which I highly recommend. The restaurant opens at 9 and closes at 8, so you could spend either a lovely-lunch here or a romantic evening dinner.
4. Go for a pub-quiz, or catch some live music at quirky-independent music venue the Hare and Hounds in Kings Heath
The Hare and Hounds, located in Kings Heath, is an independent music venue which is famous for more than just UB40. It is also home to great pub quizzes which challenges everything from your film to your Simpsons trivia knowledge. With prizes including £75 in cash, £20 of drinks prizes, and free gig tickets to events at H&H, the quiz is well worth a go. The quiz is £2 per person, with a max team of six, and runs from 8 pm to 11 pm. Or, if you are feeling more musical, you and your partner can catch some live-independent music upstairs from bands including 47Soul, Redfaces, The Life, and Rai Kah Mercury from 19:30 onwards.
5. Party all night long at the O2 Institute in Digbeth
On Valentines weekend, the O2 Institute are hosting a Black Parade themed club night, playing emo-anthems and 2000's classics for you and your partner to release your inner-emo. If you are both die-hard weekenders, then this could easily be the night for you. I mean, come on, who doesn't want to spend all night dancing to the likes of My Chemical Romance, Panic! At The Disco and Jimmy Eat World? Alternatively, you can hit up Snobs Wednesday on the 14th for some indie-anthems, or the loud-and-lively Broad Street to catch DJs spin tunes in late-night bars such as Walkabout.