scroll to article
Being an extrovert at university: the pros and cons
There are many common misconceptions about extroverts, and for a while, I wasn't sure if I was one.
The main reasons for this were that I get nervous meeting new people, and do sometimes really just want to be on my own. But extroverts are sociable and popular, right? Don't they find meeting people easy? Not quite. It was only after spending a couple of terms at university that I understood the actual definition an extrovert: someone who gets their energy from being around people.
People need to properly understand what having an extroverted nature means. For starters, is very possible to be an extrovert who sometimes gets nervous or anxious when under social pressure, and it's also very normal to need or want some me-time. Many people get confused by these concepts, and so have taken the liberty of creating some new names for this kind of personality type.
??‍♀️ I call it socially anxious extrovert or shy extrovert.

— Kerry (@kerryinla) September 11, 2018
While extroverts are often outgoing and friendly, it's ultimately about where your energy comes from and how you feel after long periods of social interaction.
However, I hadn't realised quite how literal this definition could be.
The whirlwind of freshers was a bit of a dream for me. I was so busy getting to know people, going out and having fun that for a bit I was actually quite bad at keeping in touch with my family and friends back home. I felt energised, happy and excited almost all of the time. Of course, I did get nervous when meeting new people—this had always been a bit of a problem for me. I hate small talk and can't bear awkwardness, so some parts of Freshers' Week were a bit painful. Nevertheless, it was a time in which I thrived, and it went incredibly fast.
Can't believe it's only a week till I've been in Lincoln for a month... Time flies when you're drunk and having fun. oh, uni's good too I guess ??#freshers pic.twitter.com/cotjofXKAQ

— Stephanie Mills (@stephdawn99) October 9, 2018
It was in my second term that I started to understand what 'getting your energy' from being around people meant. I had started to make friends with people outside my flat, meaning if I wanted to hang out with them I had to be proactive and invite them or myself over. Due to differing timetables, I often found I had the flat to myself, which to some people is the dream, but to me was quite the opposite. Doing history, I had very few contact hours and a lot of time to myself, which I found oddly draining. If I went a day without meeting up with or properly chatting to anyone, I'd get tired. I would watch Netflix, nap and go to bed far too early.
If I was going to make the most of my uni experience, I had to be a bit more proactive.
It's very easy at school to see your friends, you pass someone you know in the corridor every hour and spend every lunchtime hanging out, but at university, you've got to take charge a bit more. It took me a long time to get out of the mentality that it was 'needy' or 'desperate' to go and knock on someone's door—chances were they'd be flattered I wanted their company, and if they were busy at least I tried. It was difficult, but it pushed me out of my comfort zone and allowed me to be part of a secure group of friends. It's surprising what a difference can be made to a friendship by simply knocking on someone's flat door to say hi.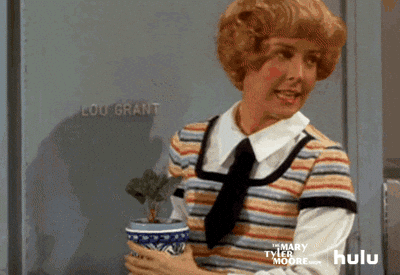 Even studying could be confusing.
While I know plenty of people that like to sit in their rooms and work, or go and hide in a quiet corner of the library, I focus far better with a bit of a buzz around me. During exams, I sought out relaxed study areas like cafes where I couldn't get distracted but had people around me getting on with their own lives. I can't explain it more than just saying that's how my brain works. I got energy from being around other people and this translated into my attention span—I simply focused better.
The main thing I tried to do was teach myself what made me feel positive and energised, whether that was putting myself out there a bit more, or getting comfortable in my own space.
I did have to be proactive socially, but as an extrovert, I couldn't always rely on good company to put me in a better mood. Freshers are busy, and I needed to get used to being on my own every now and then—and enjoying it. If I knew in advance that I was going to be spending an evening in on my own, I'd make an event of it: I would put on a face mask, read or watch a good film on Netflix, and treat it as me-time. If I felt forced into being on my own I felt lonely, but if I made it an active choice and planned my night, it felt more like something I wanted to do.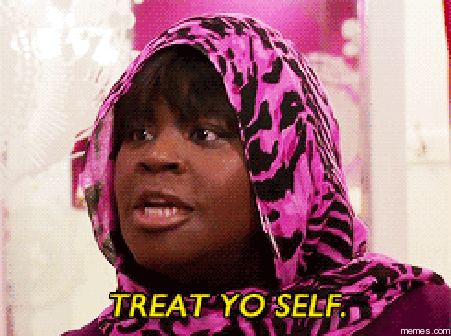 Now that I'm in my second year and living in a house with friends, I've started to really relax when I spend time in my room - it's nice knowing I have the option to hang out with everyone, and so spending time on my own doesn't feel like such a chore. My first year was a big eye-opener, as I'm sure it is for everyone, and it was interesting discovering how life works outside the protective bubble that school gives you.
University can be a lonely place, but as long as you make the effort with people and create a positive, comfortable space that you can relax in if you need some me-time, you'll be absolutely fine.