scroll to article
8 tips for students who are learning how to cook
So, you want to learn how to cook...
Freshers' Week is finally finishing. You've avoided cooking for the most part: maybe you've been out every night, grabbing cheap food on your way home after midnight or chipping in for takeaways with friends. Your kitchen is still a mess from the last party, although your gleaming new utensils haven't left their cupboards yet (maybe a good idea after last night's mess). With nothing planned for the night, you suddenly realise you need to make yourself something to eat.
One problem, though. You haven't learned to cook.
You're not alone. Like clockwork, the cries of desperate, hungry students echo across the nation every evening as they collectively realise they can't rely on expensive takeaway food. But fear not young padawan! Following these eight steps will turn your life around, making your journey into the complicated world of cooking a little bit easier.
1. Build up your basic cooking skills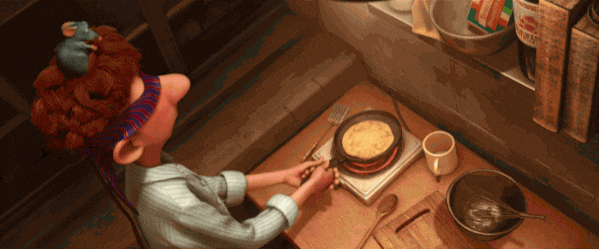 Cooking relies on basic skills that you can depend on whether you're making a quick one-pot meal or a roast dinner. Starting at the bottom and learning the simplest stuff like soup, pasta and omelets means you'll never go hungry.
Soup is a comfort on the cold winter nights, especially when you don't have the energy or health to prepare lots of little things. These are also extremely cheap whichever shop you buy from (not just student favourites like Aldi and Lidl) and come in a variety of flavours. If you have the right container, they also make for a very portable and filling lunch on campus too.
Pasta is an absolute staple of any student diet. Buying in bulk is cheaper and sets you up for a long time. A versatile, easily stored base food, it can be used for almost any meal, particularly for tomorrow's lunch, and the carbs will give you the energy to struggle through that dreaded 9 am lecture the next morning.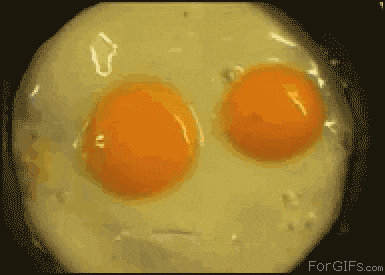 Learning how to cook eggs is a must. Again, these are quite cheap and make all manner of foods, even classing up a dish when they're one component of the meal. They're an important source of protein, too, as your newfound control over your diet means you'll be having to think a lot more seriously about where your nutrients are coming from. If you're not a fan of eggs (vegan or otherwise), there will be different options available to get acquainted with.
Learning how to season your meal from the start will make your dishes popular even if they're not that complicated. Having plain and boring food will also take the fun out of eating for yourself, so invest in herbs and spices—especially garlic—and you'll be thanking yourself in the future.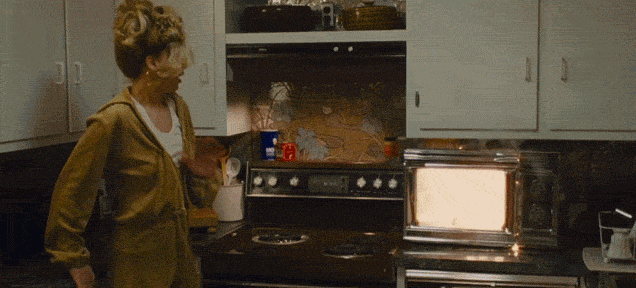 In addition to this, get yourself acquainted with all your equipment! Make sure you understand which dial does what on your oven - read through the manual if need be. Set the timer and learn what each button does. Know your way around your microwave and use the right size pans for the right size meal. This way you'll reduce the risk of setting the kitchen on fire.
2. Be realistic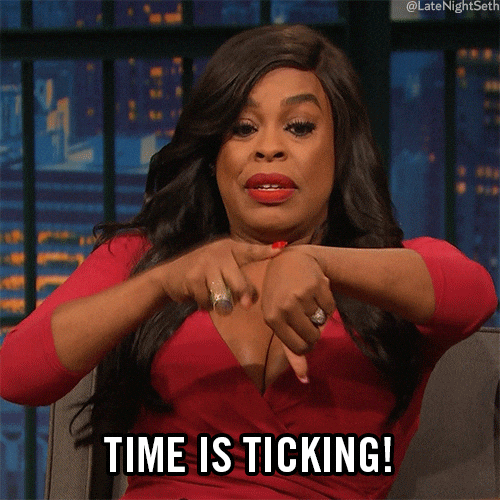 Let's face it - you're not going to be Jamie Oliver within a week. Cooking takes time, effort and skill - but most of all experience. The more you cook, the easier it gets. The diminished likelihood of getting food poisoning is a perk, too.
Nor are you going to have a lot of time or money to make elegant dishes. Look objectively at how your day is going to pan out and adjust your meals accordingly. Busy with societies in the evening? Something like pesto pasta will do just fine. Date night? Prepare early and stay in the kitchen to make sure everything goes to plan. Ensure your budgeting accommodates for those more special nights, too. You can forgo the latest PlayStation game; you can't ignore your health.
Being ill-prepared and running out of time to make your food leads to carelessness and illness. Be safe, be sensible.
3. Plan plan plan!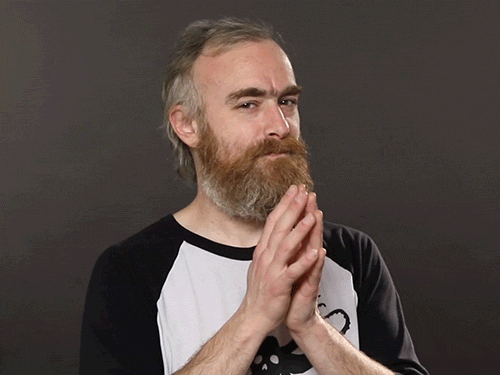 There's nothing worse than getting home after a long day to find a desolate fridge. To stop yourself from going to bed hungry, make sure you've got a meal plan for the week ahead.
Set out what you're having each day and exactly how much of it you'll need. Unless you're buying basics in bulk, like milk, bread and pasta, buying only what you need will ensure that no food is wasted. You don't want to be the unpopular flatmate because something you left went off in the fridge.
When and where possible, make multiple portions to stretch a meal out for longer. You don't need to have spaghetti with your bolognese two nights in a row - try oven chips instead - but this decreases your need to get individual ingredients for another meal and lowers your food bill.
If you're using something like chicken breasts one night, try cooking all three from the pack at once. Then you can have it cold in sandwiches or pasta for your lunches for the next couple of days. You can do the same if you're collaborating on a roast dinner with your mates and have more meat/Quorn/etc. than you can all eat.
4. Student-friendly cookbooks are your friends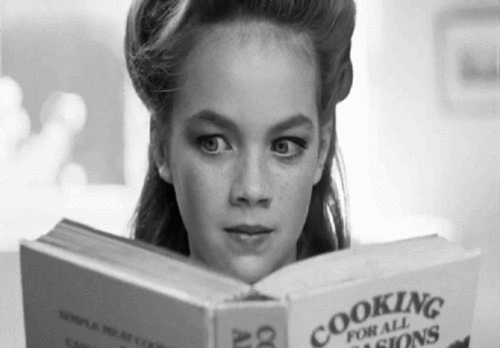 The world of cooking can seem complicated and overwhelming. You've seen recipes with more ingredients than you've had hot dinners. You've seen all of the shining happy chefs encouraging you to buy a £20 cookbook you know you wouldn't even open. Better to live off beans on toast than open that Pandora's box, right?
It's okay. We've all been there. Luckily there's a whole genre of cookbooks just for students, designed to get you started on your lifetime culinary journey. They feature all of your favourite staple meals, with exciting new combinations, vegetarian and vegan versions options - and all priced for a student's budget. You can find them in every bookshop going, from The Works to Waterstones. In the confusing world of culinary freedom, student cookbooks are your guiding light.
5. YouTube food binge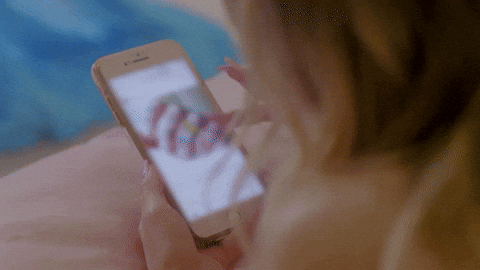 In our world of internet dependency, it would be wrong for me not to recommend looking online for recipes. This is once again where Google et al are crucial - if you've forgotten something simple it takes no time to find the recipe. Perfect when you've got a busy night ahead.
Sites that show videos are invaluable when it comes to snatching up more recipes. Social media sites like Facebook, Twitter and particularly Instagram all have endless cooking accounts showing off both easier and more complicated recipes - all free from your phone.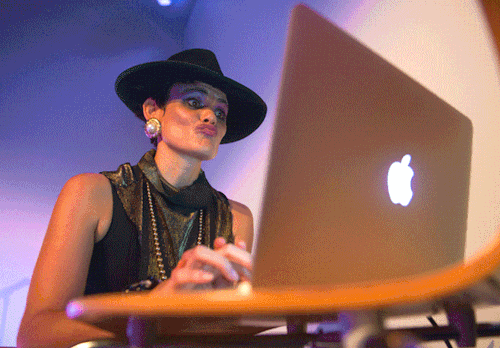 However, YouTube knocks them all out of the water when it comes to fostering a culinary community. This is what YouTube was born for, and you'd be mad to not take advantage of it. Whatever your diet, whatever your skill set, there will be recipes for everyone. You'll find old favourites and new surprises; creative experiments and delicious reinventions. The possibilities are endless. If you take the time to watch and learn, you'll add a whole new bunch of meals to your roster.
6. Cook with friends
Three's never a crowd when it comes to sharing a meal... unless you got stuck with a tiny kitchen in your accommodation. Still, there are so many benefits to cooking with your friends.
First off, it's cheap and social. You'll be splitting the cost between each other and getting delicious homemade food for an incredible price (more that can be said for a night out). But one of the real perks is it can be quite an educational night: you'll be absorbing cooking tips and tricks from people who have their own individual cooking style. Aside from the food itself, it's a way to learn each other's eating habits, something you'll need to consider as you meet up throughout the year. Cooking together also means you'll see how everyone cooks in the kitchen, which is helpful if you want to live with them next year.
This is all without mentioning the obvious benefit of seeing your friends in a situation that isn't filled with heaving bodies and thumping dance music or watching them fall asleep in lectures. You can learn all about cooking and share the moment with your mates - what could be better?
7. Experiment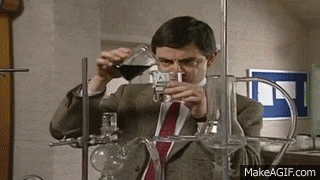 Tried and tested meals are reliable and easy to follow, but sticking by the book can get boring, especially if you're not learning new recipes.
Adding extra ingredients, such as more vegetables to a sauce, adds new flavors to the table. Plus, the more you experiment with fresh foods such as vegetables, the more you can mix up your weekly meals. Cooking will not only become an enjoyable hobby but your body will thank you for it too.
8. Have fun!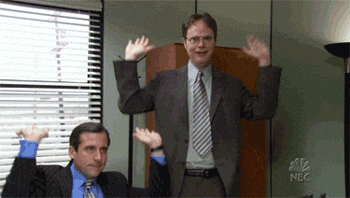 Cheesy, I know, but this really is important. Cooking can be great fun whether alone or with others, and making something delicious all by yourself is incredibly satisfying - especially if cooking is still a novel thing to you.
Uni is often the first foray into the adult world for a lot of us, so it makes sense to make it as fun as possible. You'll feel happier on the inside and out - and most importantly, you'll set yourself up for life.
Trust me, it'll be much better than beans on toast.