scroll to article
7 of the best TV shows to watch this winter
With winter fast approaching you're probably going to want to leave the house less and less...
You'll find yourself wrapped up under your duvet in as many clothes as possible feeling far too cozy to leave the house. So, grab yourself a hot drink and a snack, get wrapped up some more and pop one of these shows on. They're the perfect thing to watch in situations like this or if you're looking to start a new show this winter.
1. Gilmore Girls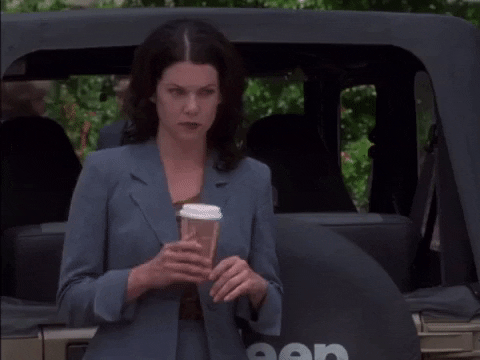 Gilmore Girls is probably the best show to watch around this time of year. It revolves around the lives of mother and daughter duo Lorelai and Rory Gilmore in the small town of Stars Hollow. It focuses on many different topics including family, romance, and education and follows the pair through some of their most important years. The script and the actors are wonderful and there is so much coffee in this show it's a coffee lover's dream. Gilmore Girls is a guaranteed easy watch, and if you accidentally fall asleep and miss an episode it's not the end of the world as it's always easy to catch up on what's going on. Catch all of Gilmore Girls on Netflix.
2. Brooklyn Nine-Nine
Brooklyn Nine-Nine focuses on detective Jake Peralta, the cases he works, his colleagues at the 99th Precinct and how he navigates life with a new commanding officer, Captain Holt.  The script is hilarious, and the cast make the show amazing. It's something I will always re-watch, and can always have it on in the background, especially with five seasons currently under its belt, I never get bored. This is feel-good, funny TV at it's finest. You can stream all seasons of Brooklyn Nine-Nine on Netflix.
3. Killing Eve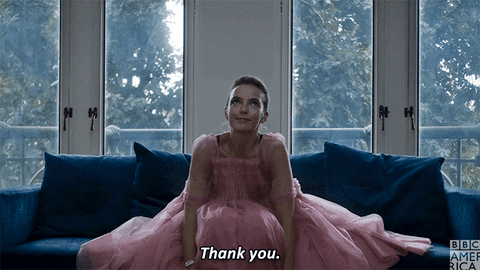 Killing Eve is based on the Villanelle Novellas by Luke Jennings. It features the best game of cat-and-mouse between assassin Villanelle and operative Eve, who's trying to stop Villanelle, find out who she works for, and also what's made her a psychopath. It's gripping, sure to have you on the edge of your seat TV, and the perfect drama to watch this winter. Also, if that wasn't enough, the wardrobe is amazing and I now am desperate for a pink dress like Villanelle's. Watch Killing Eve on BBC iPlayer.
4. Queer Eye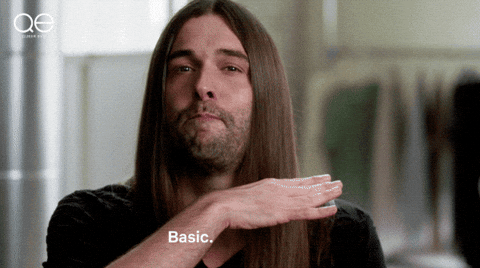 Queer Eye follows the Fab Five as they find a different man each week and basically improve his life. They'll re-design the interior of his house, give him a new wardrobe, grooming routine, new recipes to cook and help him with achieving his goals. Every episode is heart-warming and will 100% make you cry, make sure you have tissues at the ready. The Fab Five are funny and the perfect hosts of the show—this is the best thing to watch on a bad day. Catch both seasons on Netflix.
5. Arrested Development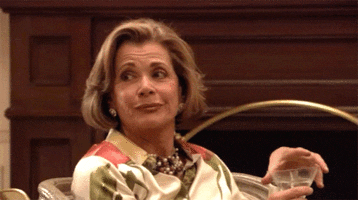 Arrested Development follows the dysfunctional Bluth family who continues to live an extravagant lifestyle despite their circumstances. At the center of the show is Michael Bluth, who tries to keep the family together despite their manipulative and selfish natures. The show is lighthearted and the script is funny, with some gags running through multiple seasons. The earlier seasons are the best and definitely worth the watch, but once Netflix takes over the show it goes downhill a little. Catch all five seasons on Netflix.
6. How to get away with Murder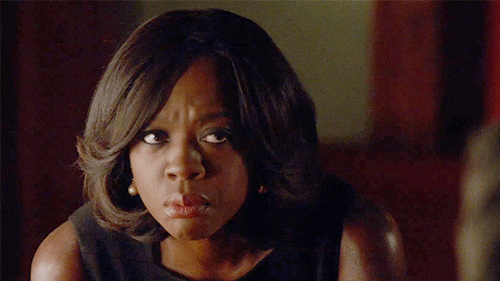 How to get away with Murder follows professor Annalise Keating—who teaches at a university in Philadephia—along with her top five students in her class, become involved in a murder plot. This show has a lot of twists and turns, and many unexpected plot twists. If you're looking for a thriller this winter, How to get away with Murder is perfect. You'll also learn so much about covering up crimes and law that you'll desperately want to do a law degree. All five seasons are on Netflix.
7. It's Always Sunny in Philadephia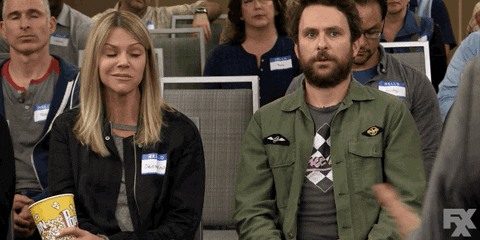 It's Always Sunny revolves around the catastrophic exploits of 'The Gang' who run an Irish bar called Paddy's Pub in Philadephia. You need to have a dark sense of humour to enjoy this show, but if you do then this is definitely one to watch. Their behaviour is highly unethical, they always hatch plans to watch each other's downfall and will do anything to get ahead. There are rarely any successes in the show but every character has such a high opinion of themselves and it's funny to watch them sacrifice anything and everything in attempts to get ahead of other members of The Gang. There are 13 seasons on Netflix but with each episode just over 20 minutes it's an easy watch and something you can have on in the background.
These shows are guaranteed to get you through the winter months, what one would you watch?