scroll to article
6 university societies that need to be a thing
Depending on where you go to university, there are probably a couple of weird and wonderful societies that you can't quite believe are real.
There's the 20-Minute Society at Newcastle University, the Beekeeping Society at the University of East Anglia and the Extreme Ironing Society at the University of Nottingham... not to mention the University of Liverpool's SackSoc.
The breadth of university societies is growing by the year and, as all the (relatively) regular ones are established, the wackier ones are becoming more and more likely to spring up.
However, there are still quite a few more obvious ones that I wish I could be a member of.
My apologies if some of these are actually in existence, even if that might be in the form of a small but powerful idea brewing in your brain. If the latter is the case, then why not go out and finish what you started? Who knows whose year you might be making?
1. Sleep Society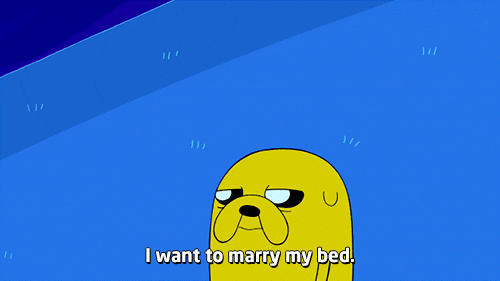 University of Birmingham students might be disappointed to discover that BEDSoc isn't a society for people who love their beds, but is rather the University of Birmingham English Department Society.
Although, I can't be the only one who thinks that a Bed Soc or Sleep Society is exactly what we need.
It's not uncommon for sleep to go out of the window when the start of term hits, whether this is due to going out seven nights in a row or leaving your assignments to the last minute.
So why not have a society that forces you to actually sleep for a couple of hours a week? After all, it takes only a 20-minute power nap to increase alertness and memory performance. There's no reason why we shouldn't all be doing it!
2. Pineapple on Pizza Society
Good morning to everyone except the people that don't like pineapple on their pizza.

— Domino's Pizza (@dominos) September 24, 2018
I for one have never understood why there's so much controversy surrounding pineapple on pizza. Personally, I wouldn't say no to one where pineapple was the main topping. Yet I can guarantee that at least someone reading this will judge me for that.
Sweet and salty flavours have always been a great combination, otherwise salted caramel ice-cream, cookies and even chocolate would never have gotten so popular.
What's more, no one seems to have an issue with pineapple and cheese party sticks. So what changes when that cheese is baked onto tomato sauce and a beautiful doughy base?
What I'm trying to say is, I believe that pineapple as a pizza topping needs to be stood up for—and what better way to do this than by creating a society for it?
3. Housework Society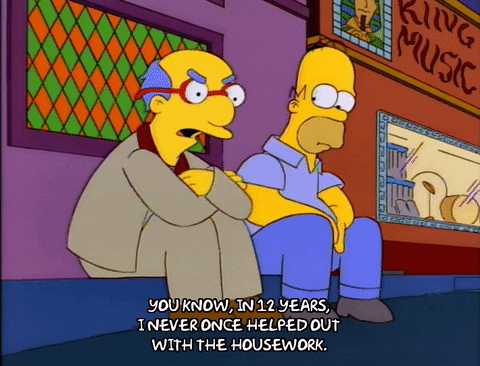 Who has that one flatmate or housemate who can't vacuum, iron, mop—or all three?
I guarantee, there's always one, even if that one is you. Ideally, a friend would be the one to teach them how to actually contribute to the group clean. But when they're fed up of floors being left covered in soap suds and the end of term is too far away for them to take lessons at home, the Housework Society would step in to help.
Even if you're reasonably competent at housework but you just don't understand that foreign washing machine manual (or if it doesn't have a manual), it'd be handy for the society to come in and share their growing expertise.
Maybe once everything's spick and span, everyone could celebrate with a group meal, a party or movie night (and have the newly initiated houseworker demonstrate their new skills afterwards, if you want to be cruel about it).
5. Face Painting Society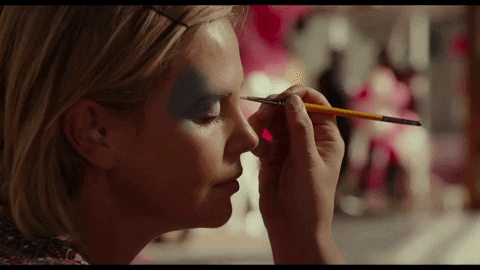 Hold onto your hair: face paint is on its way to becoming the new make-up.
But seriously, when your university starts offering a face painting certificate, it might stand a decent chance. From themed club nights to entertainment side-jobs, being or knowing a qualified face painter could transform your university experience.
A Face Paint Society stall would be a hit at every themed event; with Halloween, Christmas, Easter, and then the summer festival season, it'd be popular all-year round.
4. Bouncy Castle Society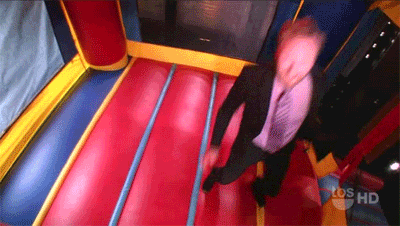 In keeping with the childhood theme, wouldn't it be awesome if you got to jump around on a bouncy castle every week?
Student Unions often put up bouncy castles for Freshers' Week and other special events, but what if they were here to stay? I can only imagine that nights out with the Bouncy Castle Society would take the emerging ball pit club scene to the next level.
Bouncing around like an over-hyped child is also a fun way to keep fit without getting involved in a more serious sport and I'm sure a lot of people would have their backflip and frontflip skills sorted by the end of the first semester. You could even introduce an inflatable obstacle course or slide for some added excitement.
6. Shorthand Society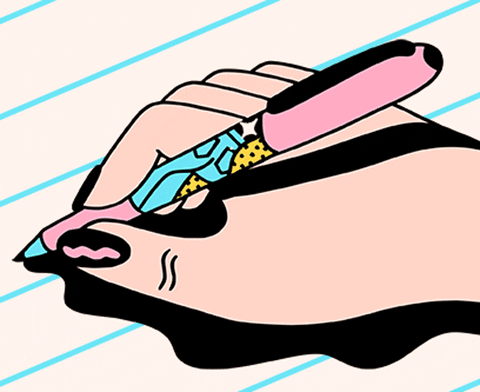 Whether or not you plan on doing a job where you'll have to do some sort of scribing, knowing shorthand would certainly speed up notetaking in lectures and seminars.
We all know those academics who like to speak at the speed of light with not so much as a heading on the screen behind them, so this could come in particularly useful in those cases! You'll probably find that you're actually managing to get down most of what they're saying in a coherent way, rather than producing an illegible scribble or else just giving up.
If you're looking to enter a profession such as journalism (which, if you're reading this, might be likely) or a secretarial role, knowledge of shorthand is essential. The National Council for the Training of Journalists, for example, insists that its trainees achieve a written speed of 100 words per minute to pass its diploma.
Hopefully, now that I've got these society ideas out there, on the World Wide Web, in a few years time someone will have got each of them up and running in some university or other; one of those someones could be you.