scroll to article
6 simple ways to save more money
Even though we're almost a quarter of the way through the year it's never too late to start afresh.
We all dream of having lots of savings, but can often be tempted by snacks, coffee shops, or even a splurge at our favourite retailer. Here are a few easy ways to save money without breaking the bank.
1. Set yourself a target
Why do you want to save? Do you want to have money for upcoming rent, a holiday, or just to treat yourself with? Remembering why you want to save will make you more focused on the final goal.
2. Take out money at the start of the month
Give yourself a monthly budget. Of course, you aren't expected to stick to it, but it will help to control your spending. Set a specific amount of money aside each month to put in your savings.
A lot of people save coins they get when they are given any change. You could put aside every £2 coin you get, or you could stick to the smaller amounts of 5p'd and 10p's—it all adds up!
3. Calm down on the coffees
economics teacher - "what is one vice that you could give up to help you save money?"
me - "i know for a fact i could live with less coffee, i just dont want to."

— lauren ◟̽◞̽ (@laurenngagee) February 27, 2018
If you treat yourself to a Starbucks a day or if you have a habit of buying a sausage roll from Gregg's for breakfast regularly, ban yourself from them for a short period of time. Open up a separate savings account and every time you consider paying for your guilty pleasure, transfer the amount it would cost you to pay for it into the savings account.
4. Give your opinion
There are a lot of websites that offer money for surveys, but we all know they log you out from completing them by saying you aren't what they are looking for. There is a website called Prolific, where universities post studies for their research and offer you different amounts for completing each survey. The cash-out limit is £5, and you get charged a fee, but it's super cool knowing that you're helping universities with their research.
5. Download an app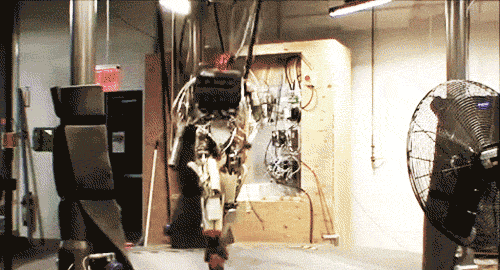 Nowadays, there are plenty of secure apps (if unsure, always call your bank to check)—such as Plum, Chip and Cleo —which take out small amounts of money from your bank account and stores them aside for you. You can then withdraw these when in need of a few extra pennies.
6. Sell your belongings
I'm so skint I'm on the verge of selling myself on depop

— Ness (@vanessawalker_) February 18, 2018
Of course, not all of them, but consider this. There are plenty of services, such as eBay, Shpock, Depop, which allow you to list your items and sell them. Why don't you try to get rid of that ridiculous top you got for Christmas a few years back, AND get money for it?