scroll to article
5 tips to help you make the most of your 2nd year at university
As we all come out of our winter slumber and realise that semester two is fast approaching, it is important for us all to reflect upon our achievements and downfalls so far in order to truly make the most of your last semester of the year.
As the wise prophet Will Smith once said in an infamous Instagram story - "Fail early, fail often, fail forward". In order for us all to grow and prosper as not only university students but as human beings, reflecting on any mistakes you made in the last term is a massive part of being successful in the future. So, in your spring semester, make sure you aim to achieve all the things you were planning to last term. Whether this is making sure you prepare your essay on time — or even just making sure you pack yourself some snacks so you can save yourself some much-needed cash — small things make a big difference and university fly's by so making the most of your short time is integral. Although university sometimes seems like a real drag, there are so many opportunities floating around all the time for you to grasp onto. Whether you are a first or second year, here are some tips for you to help you make the most of your second year at university.
1: Join that society you were eyeing up last semester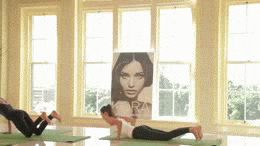 Here's the thing: you can really meet some of the greatest people you will ever meet in your university life through societies. Whether you want to release your inner zen at Yoga society, or perhaps learn a new sport such as surfing in the Extreme Sports society, trying new things is always inspiring and can often lead you to one of your favourite hobbies. Don't be afraid to try something new because the chances are everyone else in the society is in the exact same position as you. Another thing - try and step out of your comfort zone and make conversation with others in the society straight off as you could end up making some really great friendships in the long run.
2: Explore all the digital software and hardware available to you for FREE around campus.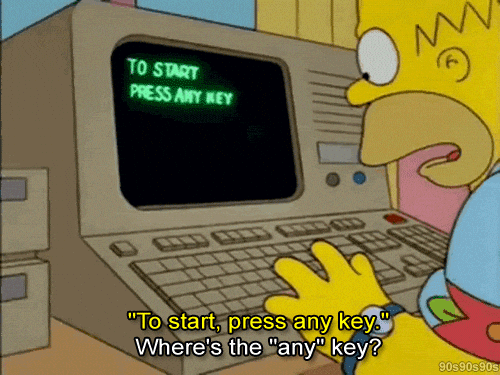 Okay, I know we are all paying 9+ grand a year for this stuff so technically nothing at uni is completely free, but one of the greatest things about university is that there are so many amazing resources available to you pretty much 24/7. If you are aiming to be a digital wiz like me, then look out for all the creative apps provided by Adobe Creative Cloud on pretty much any computer around campus. Here, you can try your hands at programmes such as Photoshop or InDesign, or you can experiment with videography on Premiere Pro. Outside of university, all of these programmes can be up to £73.93 a month to have on your own computer at home. Not only this, but you can also hire mega-expensive hardware for free such as DSLR cameras, tripods and all kinds of technical equipment for you to try out in your own time. So what are you waiting for? Get creative!
3: Look out for study abroad opportunities

Typically in the spring semester of second year, you will be able to complete an Erasmus programme. The Erasmus exchange programme is possibly one of the greatest things you can do with your time at university, as you can learn everything you would be in your home university but in a completely new environment and culture. The programme will not only be character-building but will also give you some real advantage against others on your CV when you can tell employers you were open-minded and brave enough to complete a whole semester in another country. So, if you have been looking for a reason to get out of the country to explore and travel, then the Erasmus programme is perfect for you. If you are interested, then make sure you make it known by around December/January of first year. Your application process will begin soon after this, and you can begin planning your adventures abroad. Alternatively, perhaps if you are already way into your second/third year and are looking for something with a little less commitment, there is a whole host of summer programmes where you can study overseas at partner institutions. This could include going to places such as China, Taiwan, India, Mexico, South Korea and more. The programmes typically last between 2-4 weeks so you don't have to worry about missing your friends, family or partners for too long. Not to mention, universities often help you out with funds such as accommodation or offer reduced-fee tuition. Either way, it's a great incentive to save some of your money for great opportunities such as these.
4: Complete some work experience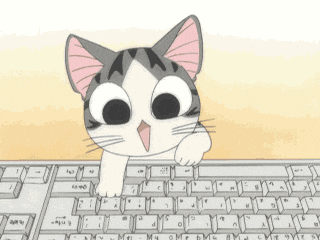 Work experience is essential for some students to complete before the year is done, and this is for a good reason. Work experience is always viewed favourably by employers and will often give you the chance to work in different sectors, and so offer you the opportunity to find out what you would love to do as a future career. Your university timetable will often allow you a few working days for you to go and take up other opportunities such as an internship or work placement. Internships and placements can often be really flexible and employers are more often than not willing to work around your timetable in order for you to work best at both your placement and at university. Also, chances are you can find something you're really interested in when there are so many internships/placements available for you to take up. If you love writing, you can easily take up placements writing for different organisations and companies, in an office or at home. If you love photography/videography there are always companies looking for people to help them out with filming events taking place.  Or, if you're looking for something a bit more out there, you can even volunteer for creative festivals such as Birmingham Weekender, or music festivals such as Download, Reading or Boardmasters.
5: Find your new favourite film, record or book in the library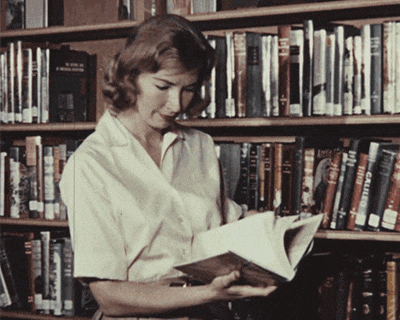 So this might sound obvious, but it is amazing how many students miss out on all that libraries have to offer. Here at BCU, the Curzon library has its own media room full of unique, arthouse films which are often difficult to find on the internet and would cost a fortune to buy otherwise. Not only this, but there are also DVD players and mini-TVs for you to go and sit and watch the films right in the comfort of the university. How fab is that? You can also rent out a whole host of vinyl, CD's, or you could play them in the record players in the library. And, of course, I can't forget to mention the diverse array of books on offer at every corner. Instead of spending your university break scrolling through your Instagram feed, look for a book and you might just have the best break of your life, reading about something inspiring.