scroll to article
5 things that the iconic rom-com '13 Going on 30' has taught me
As a child of the early 2000s, I was obsessed with numerous teen films. Yet, none of them spoke to me as much as 13 Going on 30.
The film follows 13-year-old Jenna Rink, played by Jennifer Garner. Jenna makes a wish at her 13th birthday party to be 30 years old, believing it will solve all of her problems. The next morning Jenna awakes to find out she has turned 30. Now, Jenna is living in New York City and works at her favourite fashion magazine, Poise. Featured in Ariana Grande's music video for Thank U Next, many teens are now viewing the film for the first time. Like any teen film, 13 Going on 30 makes us laugh, cry and reflect. I am excited for a new generation to learn from this film as I have. Here are the five things that 13 Going on 30 has taught me:
1. Being mean will get you nowhere
Jenna wants nothing more than to fit in, especially with the Six Chicks clique. However, as the story unfolds we understand that these girls, especially Judy nicknamed "Tom-Tom", are mean people who bring out the worst in Jenna. At the age of 30, Jenna realises she doesn't have many friends and has distanced herself from her once best friend, Matt.
During the film, Jenna makes up for her actions. Through kindness, Jenna is able to bring old and new friends together to help save Poise magazine. For Jenna, being mean allowed her to fit in with the Six Chicks, but it didn't bring her happiness or true friends. Being kind lead to the creation of honest friendships and reunited her with Matt.
2. True friends will be there through thick and thin
Despite many years passing, Matt is still there for Jenna. Matt's kind heart, along with his loyalty to Jenna, leads to them teaming up to save Poise—and also leads to them performing the iconic Thriller dance scene. True friends are always there for you. Fake friends, like Lucy, may encourage you to make wrong decisions, true friends will keep you on the right path.
3. Take Risks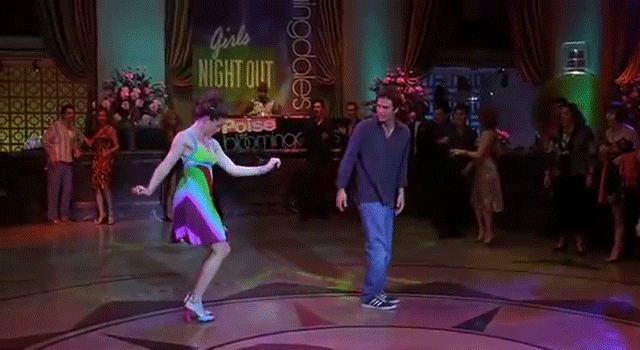 Jenna could have lost everything, but by trusting her instincts, and her artistic vision, she was able to create a photoshoot for the magazine that everyone could be proud of and brought the company together. I learned that by taking a risk—especially a risk that you believe in—will always reward you. You might not always get the outcome that you wished for, but by ignoring your heart and your mind, you will always be left wondering "What if?". Jenna takes a risk and ends up discovering what is truly important, friends, family and love.
4. Respect and love your family
Jenna realises she has pushed her family away and rarely sees them, even at Christmas. Yet, when she feels lost and scared it is her family she runs back to. Jenna's parents are her support system and easily forget the past to look after and protect her. Family should never be ignored; they are there to love you and pick you back up when life becomes difficult. Jenna realises that she had previously neglected her family and understands the true value of them by the end of the film.
5. Never lose touch with your inner child
Finally, the most important thing that 13 Going on 30 taught me, is to never lose or forget the best parts of being a child. Jenna is full of life, and doesn't take things too seriously; she enjoys dancing, pillow fights and eating candy. We see what happens to the lives of those who forget what it is to be a child, to have fun and enjoy life. Jenna does this and by the end of the film, she and Matt are even able to move into their own Barbie dream house. It is Jenna's childlike nature that pushes to her to be brave, creative and inspiring.
If you have watched and loved this film, then I hope you agree with me. If not, then head over to Netflix and prepare to go on a roller coaster of emotions. 13 Going on 30 has had a profound effect on my life. Every time I re-watch the film I am reminded of the lessons Jenna and Matt have taught me. In these difficult times, we must remember to cherish our support systems, trust our own judgements and never lose the joy of being a child.
Featured image: © 2004 Revolution Studios Distribution Company, LLC. All Rights Reserved.