scroll to article
5 of the funniest moments from the BRIT Awards
The BRIT Awards have had their fair share of iconic moments.
From falls to middle fingers, here are the funniest moments from the award show.
1. Madonna takes a fall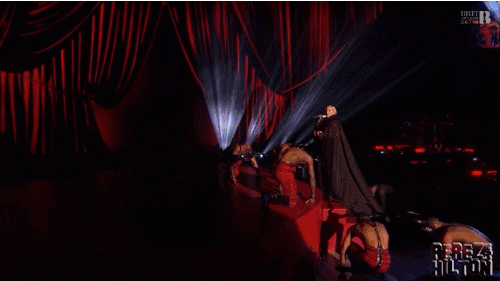 Queen M clearly hasn't watched The Incredibles, "NO CAPES MADONNA". During a performance of 'Living For Love' at the 2015 Awards, Madonna donned a long black cape that got pulled by one of her dancers as she struggled to untie it. Edna Mode wouldn't be pleased. However, she finished the song like a trooper. Fair play Madge.
2. Adele swearing when her speech gets cut off
The 2012 BRIT Awards were a great year for Adele, she won British Female Solo Artist and the prestigious British Album of the Year award. During her acceptance speech for the biggest award of the night, presenter James Cordon is forced to cut her speech short after being told they've run out of time. Her reaction was iconic, by waving her middle finger before the camera has time to cut away. You go Adele.
3. Harry Styles almost misses One Direction's award
We understand how long award shows can be, but whilst Harry Styles was taking a bathroom break he almost missed one of the biggest awards of the night—the BRITs Global Success Award. With the other four members of One Direction taking to the stage to begin their speeches, Harry sprints onto the stage after his toilet break. Rock n roll eh?
4. Katy Perry's performance brings the house down
Literally. At the 2017 Awards, Katy performed 'Chained to the Rhythm' with Skip Marley, along with lots of dancers dressed as houses. As though that wasn't strange enough, giant skeletons with the likeness of Donald Trump and Theresa May appear on stage and begin dancing to the song.
After the performance, people started to notice one of the houses took a tumble off stage. As though dressing up as a house wasn't embarrassing enough.
I can't cope with one of Katy Perry's many houses falling off stage ???? pic.twitter.com/n5gaokDxIu

— Gary Pounder (@GaryPounder) February 22, 2017
5. When that 'drunk woman' was actually Este Haim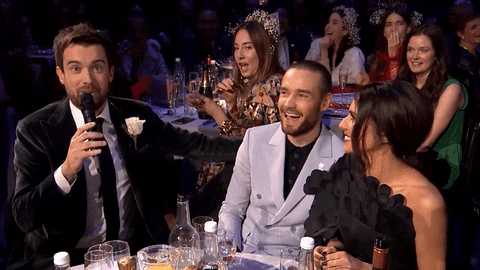 Viewers noticed a 'drunk woman' behind Cheryl and Liam whilst Jack Whitehall was interviewing them. Little did they know, that it was actually Este Haim from, well, Haim.
Her sisters (other band members) can be seen laughing in the background as she winks whilst miming 'call me' to the camera.
not drunk, just living my truth https://t.co/WTARWSCenR

— Este Haim (@jizziemcguire) February 21, 2018
She's just living her truth, duh. Watch the full video here.
Featured image: Mariano Regidor / Shutterstock.com