scroll to article
400 UoB students didn't show up to their lecture - here's how to make that 9am
A professor emailed English students a picture of an empty lecture theatre after 400 second-year English students didn't show up to their lecture.
The students missed a "Demystifying Marking Criteria and Assessment" last Tuesday, which was during Reading Week. You would expect at least one student to turn up, but 400 students were a no-show. The lecturer then sent a very angry email to the entire English course with a picture of the empty lecture theatre attached.
The lecturer wrote: "I was frankly shocked at this total lack of interest, from roughly 400 students in second year, in a lecture explaining marking criteria and our marking processes. I can only assume that these are not areas of concern after all."
Due to the lack of attendance, the department will now be registering all lectures, whereas before only seminars were registered. If two lectures are missed then students will have to have a meeting with welfare in regards to their attendance. Makes you think twice about missing that lecture now, doesn't it?
Here are some tips if you're struggling to make early lectures:
1. Put your alarm clock on the other side of the room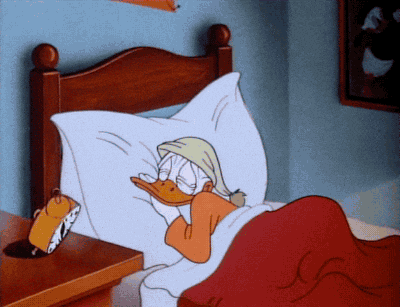 Set multiple alarms in a really alert tone and put your phone on the other side of the room. This will mean you can't turn your alarm off and it'll keep going off until you do. It sounds simple enough, but most people struggle with physically getting out of bed so this forces you to do that.
2. Make sure you're using night time mode on all your devices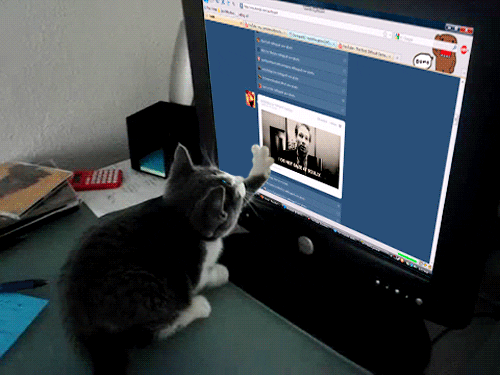 Night time mode gives your screen an orange tint. It removes the blue light coming from your screens which has been proven to keep you awake as it's similar to the light that the sun gives out, and means your screens won't keep you up for hours after you put them down. Hello, normal sleeping pattern.
3. Try and go to bed at a normal time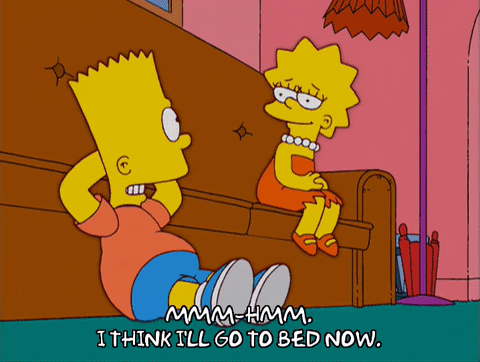 Sounds really simple but it's impossible at uni to go to bed at a normal time because there is always something going on. Skip that night out or staying up to chat with your flatmate, FOMO is very real but I promise you won't be missing out on much at all. You're paying £9,000 for your education, going to a lecture—in theory—is more important than any night out.
And what if the lecture itself is boring?
1. Sit near the front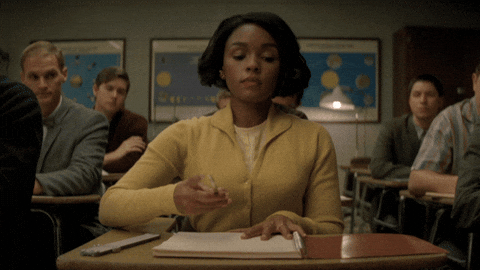 If you're finding some lectures a little boring then make yourself sit near the front. Take written notes instead of making them on your laptop, this will minimize getting distracted. Write everything down, this gives your brain a purpose and you won't miss anything. This means you won't have to spend time catching up on Panopto, win.
2. Change your attitude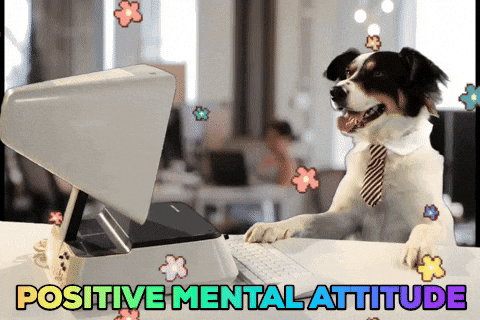 If you go into a lecture thinking it's going to be pointless and a waste of your time then you'll be thinking that for the entire lecture, regardless of its content. If you go in there motivated to learn and take notes it'll change your outlook, and you'll be able to survive the lecture no matter what.
3. Don't view it as a waste of time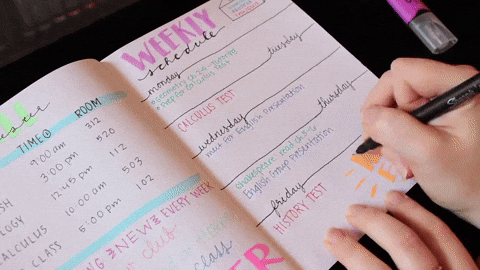 If it really is mind-numbingly boring, don't view the lecture as a waste of time. Use the time effectively to plan your day, do some reading or check if you're on top of your work. You can still listen to the lecture but still be productive, that way if something helpful does come up you can still write it down.
These tips should help you make your lecture and make the most of it! And, next time you're thinking of skipping that 9 am just think maybe the rest of your course might have had the same idea...