scroll to article
3 small steps to step up your dating life in 2020
Stepping up your dating game is as much a personal journey as a romantic one.
We've curated some tips to help make 2020 your year.
1. Let go of the pressure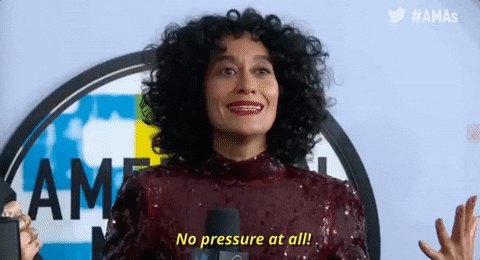 Before you start making any dating plans, one of the best things to do is relax about your love life. Rather than clinging onto the idea of finding 'the one' on your first or second date, instead, treat dating as an exciting way to meet new, interesting people and just take it from there. Having the time to reflect and figure out what you actually want moving forward will provide clarity and benefit your dating life going forward in the New Year.
2. Step out of your comfort zone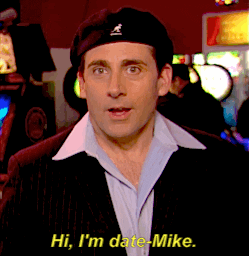 Whether you're an introvert, extrovert, or somewhere in between, stepping out of your comfort zone is an essential component to stepping up your dating game. When it comes to meeting and interacting with people—especially in a romantic sense—the more you gain experience doing it, the more comfortable you'll become. It's important to take steps forward regardless of your current level of confidence in dating scenarios so you can feel empowered knowing that, whatever the situation, you can put the best version of yourself forward.
Stepping out of your comfort zone means you can finally break the bad habits that might have held you back in 2019, including any people you clung onto for comfort. Treat 2020 as the ultimate opportunity to drop the baggage, have a fresh start and see what else is out there.
3. Connect with people in your area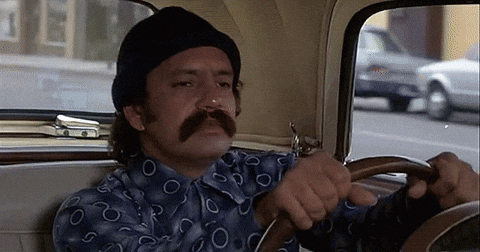 I'm not disputing that 'good things come to those who wait' doesn't have some element of truth to it, but sitting back and watching the world pass by certainly won't give you the dating life you're looking for. Dating apps are a great way to test the field, gain confidence, and discover what it is you're looking for in a partner. They are an opportunity to meet new people and get over any negative past experiences, as they remind you of how many millions of people there are who can give you what you deserve. It's simply a matter of being willing to go out and find them.
Part of taking responsibility for your dating life means focusing on what methods of dating actually work for you. Think about how you prefer meeting people; if you've learnt the whole endless swiping game just isn't your thing and you prefer a more natural way of meeting people, an app like happn is something to try for 2020.
Through connecting you with people you encounter in daily life, happn is designed to find you potential partners in a way that feels more natural than a lot of dating apps. Most of us will recognise that moment when you walk past someone on the street and think 'I would have loved to have spoken to them but didn't get the chance'. Through using geographic technology, happn provides users with the chance to see if there is a connection with the people that pass us by every day.
Taking responsibility for your dating life means integrating dating in a way that works for your lifestyle, and happn is designed for exactly this purpose. Through connecting you with people whose lifestyles are already compatible with yours, happn removes the logistic struggles of dating, giving you the power to date freely on your terms.
Bonus - Dating App Tips:
Once you've decided to take charge of your dating life, don't waste this time with a profile that doesn't reflect who you are! Use the New Year as an opportunity to spruce up your profile, get rid of the old blurry group photos and replace them with recent, good quality pictures that demonstrate the things you enjoy doing.
Start a conversation in a way that invites a response and avoid the dull 'hi' message. happn allows their users who have matched to see where it was they crossed paths, making an easy conversation starter for even the biggest of dating noobs. "So cool how we were both at the same gig last night! What did you think?" (Easy, right?)
Be yourself! More often than not, people will worry so much about what the other person is thinking, they'll forget that 'being you' is the best dating tip of them all. Being your most authentic self is the best way to filter out the people you just don't vibe with and make way for the right person for you in the New Year.
Meet new people and make new memories on happn, available on the App Store or Google Play.
Advert: