scroll to article
17 situations every retail worker has experienced
Working in retail is definitely an experience.
But it's not all doom and gloom, it's easier to get a job in this field, and depending on where you choose to work the pay can be quite good. However, the fact that you have to work weekends and you're not allowed to take holidays during peak times such as Christmas or Easter, can be a bit annoying. There are plenty more downsides to working in retail, here are 17 situations which you'll definitely be able to relate to.
Rude customers 
The only thing working retail teaches you is how badly some people were brought up, how hard is it to just say please and thank you?????

— Holly (@hollbrown_) November 6, 2017
You'll find that some people will look down on you just because you're working while they're not, and therefore they think that they're above you because they're off on the weekends. They'll find a reason to be rude about anything, even the fact that your name badge is upside down—or worse—you don't have one.
When the manager literally quotes you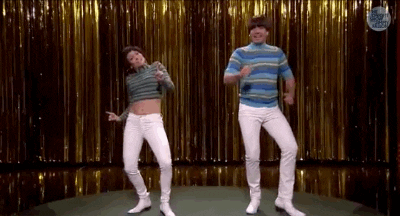 There will be occasions where the rude customers will want to talk to the manager, you'll feel so smug when your manager repeats the exact same thing you have said, making them look stupid.
Really, I'm not flirting with you
It's your job to be nice, but when people mistake your niceness for flirting, things can get so awkward that you'll want to quit your job. Bonus points if you ever get evils from the person's you're serving partner for being nice. No, I'm not trying to steal your man, in fact, I'm just trying to get him to pay £4.99 for this beard oil that (FYI) does not work.
You're not in charge of the prices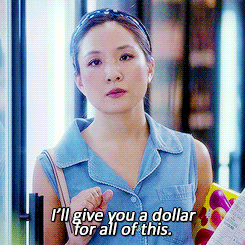 The most power we have is when we reduce damaged products, like sandwiches, open makeup, or tops with missing buttons. But no, the regular retail prices are not set by us, so frankly, if you want to have a good old moan, call the head office, because I'm sure they're more excited to hear those complaints than we are. Thank you in advance.
Labels and price tickets are there for a reason
Customers who come up to the till to ask how much something is straight after they have taken it off the shelf—where the price is clearly stated—can go and walk on hot stones. It's even worse when they claim that the item was next to a different ticket, because 'someone must have misplaced that'. There's a description of the item on each price ticket for that exact reason, please don't make me walk around the whole shop to prove to you that my till is telling the correct price.
The back doesn't exist
"Working retail isn't hard"
Physically, no but have you ever had an old lady make you wish you hadn't been born bc you don't have her size?

— LG (@LizRhea96) November 6, 2017
More often than not, when you ask a retail worker to go and check if they have more of *insert item here* at the back, they'll go to check their phone or to have a drink to waste time, because there's no point of them looking through countless brown boxes to find your item. So unless they suggest themselves to go and check for you (this is most likely because they know where the item is and will save everyone's time), don't expect to have it bought to you. We treat the stock room as an empty void.
Customers have no perception of time
Yes, it's 8:58 pm, yes we are closing at 9 pm. If you want to be hated by everyone working, by all means, go in. But just know, you're wasting everyone's time. We often don't get paid for the time we stay over, so if you decide to spend 20 minutes choosing what shade of concealer to go for, you will get evils.
Going on your break and getting stopped
When this happens your heart sinks. Technically, you can't turn around and say 'no, bye'. This happens so often that you learn to turn your breaks into the 15-minute chill sessions, rather than the half hours they're supposed to be. Your best bet would be to run for the door like there's no tomorrow.
Children should be banned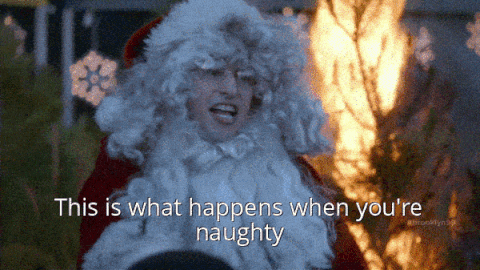 It takes a long time to make the store clean and tidy, especially after a busy period. So when a child comes up to your display and destroys it right after you tidied it, all you can do is mutter 'don't worry I'll get this' to the child's parents and start again.
'It didn't scan, it must be free'
Just so you're aware,if you're one of those customers that says"oh it didn't scan it must be free!"the cashier is envisioning punching you.

— Kasey Jabcuga (@KaseyJabcuga) May 12, 2017
The classic line. It's not funny—really. We've heard it a million times, and while we are going to laugh at the comment, just know we're laughing at you rather than with you. Just don't try this.
The lost shopper
As soon as they walk in, they want to know where something is. This is particularly infuriating when your store is really well labelled and you're super busy. It's even worse when the customer then proceeds to ask you to do their shopping for them once you've shown them where the first item is. At least try and look for yourself, but if you can't find it, we'll gladly help.
Returns have good excuses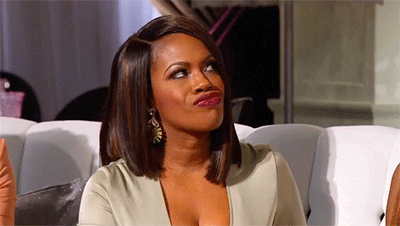 Everyones got a story about a return that they've had to deal with. Maybe someone tried to return some hair dye that they've already applied to their hair and then claimed that it didn't meet their expectations, even though it looks exactly the same as the picture on the box. Nothing will shock you anymore.
Your staff discount means your wallet's always empty
The only thing I miss about working in retail is the sheer number of shoes I was able to own. The Vans staff discount is (was?) the bits.

— Kayleigh-Jayne (@cupkaykie) December 21, 2016
Whether you spend the money on clothes, make-up or food, it always works out cheaper because of your staff discount. However, a week later you realise how much money you have given back to the business, and wonder if that's how they can afford to pay their employees.
Couples who love to drag the transactions out are a mare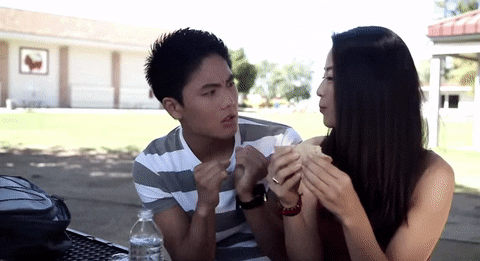 I'm talking about those couples that decide to have a 'cute' fight about who will pay for the transaction and think that you're admiring them. If anything, the person behind the till is throwing up to the sweetness overload, so please present your cash and hurry up, because there's a line behind you.
Trying to make conversation with customers isn't always easy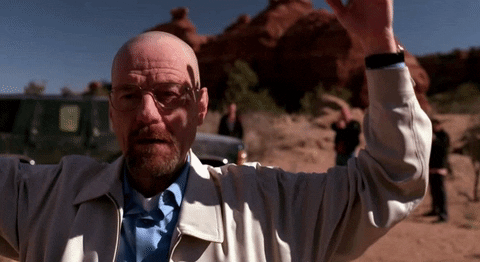 "How are you today?" you might ask.
"I'm just looking!" they scream defensively, and you want to throw your arms in the air because you give up.
You're juggling three customers and the fourth one comes up to you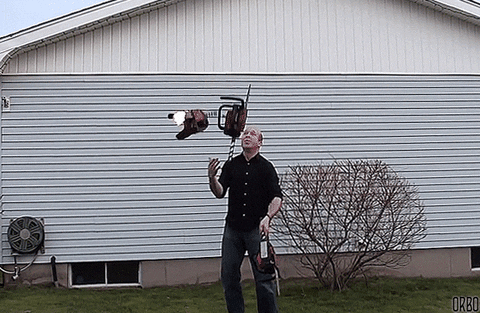 You need to prioritise these queries, and when one customer sees you with someone else, they throw a fit, but in reality, they were first. Just be patient, please.
Never coming here again
The infamous line. If you're taking your business elsewhere, please realise that we are not bothered. This just means there's going to be one less rude customer in store next time.