scroll to article
15 of the weirdest things we've sent into space
They're out of this world.
You may have seen a recent news story about something unusual being lost in space. No not a satellite, or a part of a space shuttle, but something much closer to home - a Bakewell tart. The event received celebrity attention, and it's hilarious to imagine that this dessert is just floating around somewhere in the galaxy. It got us thinking about what else might be out there. And as it turns out, we've sent a lot of weird things up to space for one reason or another. Here are fifteen of the oddest ones we found.
1. A Bakewell tart.
My country, my country... pic.twitter.com/u6FyCDScXd

— Stephen Fry (@stephenfry) June 19, 2018
Of course we had to talk about the story that first caught our interest in more detail. The Bakewell tart was part of a science experiment carried out by primary school pupils in Derbyshire. They attached tracking devices to record its position and temperature and take photos, then launched it into the stratosphere using a high altitude balloon. However, after reaching 52,500ft the dessert became untraceable and was declared lost in space. On Twitter, Steven Fry despaired at his country's shortcomings.
Why didn't our primary schools have drama like this?
2. Lego.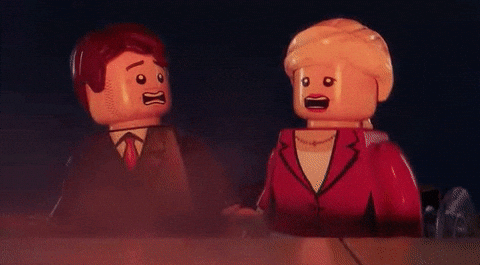 This next one's location is far more certain than our lost Bakewell tart. But that doesn't mean they're having a better time out there in space. When NASA dispatched their Juno spacecraft to orbit Jupiter in 2016, there were actually passengers on board. These passengers were the Roman God Jupiter, his wife Juno, and Galileo Galilei. Uh, in Lego form.
This was part of the Bricks in Space project, an educational collaboration between NASA and Lego intended to inspire young people. But our Lego explorers have a harsh fate awaiting them. When the Jupiter orbit is complete at the end of this year, Juno will be crashed into the planet. They didn't tell the kids that part.
Our thoughts are with them during their time of impending doom.
3. Buzz Lightyear.
This was another educational collaboration, this time between NASA and Disney. But don't worry, no toys were harmed in the making of this one. In 2008, Toy Story's Buzz Lightyear finally went to infinity and beyond when he joined the crew of STS-124 on their mission to space. He then spent time at the International Space Station before his return on STS-128. In fact, he spent a whole 450 days there. That's longer than some astronauts.
He's a real space ranger now.
4. Coke and Pepsi.
Coke or Pepsi? Back in 1985, the two companies tried to settle it once and for all by taking their rivalry to outer space. First NASA agreed to let astronauts test Coca-Cola's new can designed for zero gravity. When Pepsi found out, they wanted to make it a competition. They began development on their own can, and both drinks were tested aboard a space shuttle. However, astronauts had mixed responses - so we'll never really know which brand came out on top.
There's always a next time, right?
5. A saxophone.
We think this one's quite touching. In 2017, astronaut Thomas Pesquet was gutted when his saxophone didn't make it on board his launch. Luckily, his crewmates surprised him with a birthday gift - a cargo ship containing his prized instrument, along with lots of macarons. Before the launch, Pesquet said that he used to play saxophone in a band, but hadn't practised much since starting astronaut training.
We'd say he's not too bad.
6. Spiders.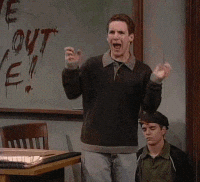 You've probably run away from a spider before. Sometimes you just need to get as far away from them as possible. Come to think of it, living in space doesn't seem too bad. After all, it's a spider-free zone, right?
Well, not anymore.
In 2011, two golden orb spiders (dubbed Gladys and Esmeralda by "fans") were transported to the International Space Station. Scientists have been studying behaviour changes in response to space's microgravity environment by comparing their webs to control spiders on Earth. On Earth, these spiders usually spin asymmetric webs. But out in space, Gladys and Esmeralda's webs have been more circular. It's kind of interesting. But still gross.
7. A corned beef sandwich.
In food news: 50 years ago, astronauts smuggled this corned beef sandwich into space http://t.co/lViC0yqGh3! pic.twitter.com/DWaKmowlry

— Food Network (@FoodNetwork) April 9, 2015
In 1965, John Young became the first astronaut to be officially reprimanded by NASA. His crime? Smuggling a corned beef sandwich into space in his pocket. The other astronaut on board, Gus Grissom, was just a little surprised when Young pulled it out two hours into the flight. "Where did that come from?" Grissom asked. Young answered: "I brought it with me. Let's see how it tastes. Smells, doesn't it?"
When the sandwich began to break, and the astronauts realised the crumbs could damage machinery on board, Grissom quickly put it in his pocket. "Pretty good, though, if it would just hold together," he remarked. You can see a memorial to the infamous sandwich on display in the Grissom Memorial Museum, embedded in acrylic.
8. A lot of human remains.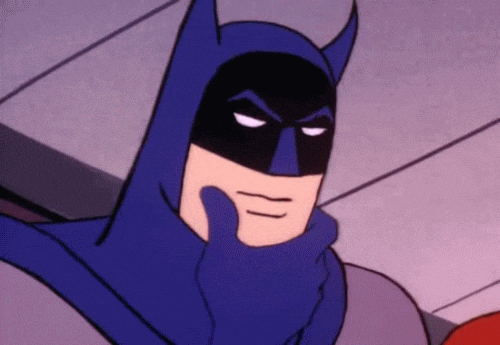 So, "space burial" is a thing. It consists of a portion of the person's ashes being launched into space. And there's more of this ash floating around in space than you'd expect. Many people who have contributed to space research are out there, including physicist Gerard K. O'Neill, rocket engineer Krafft Ehricke, and the astronomer who discovered Pluto, Clyde Tombaugh. There's even Star Trek's Gene Roddenberry and James Doohan.
In case you're interested, anyone can apply for a space burial online. Maybe you'll become a space ghost, and get to witness all of these weird things being sent out firsthand.
We're just guessing here.
9. Luke Skywalker's lightsaber.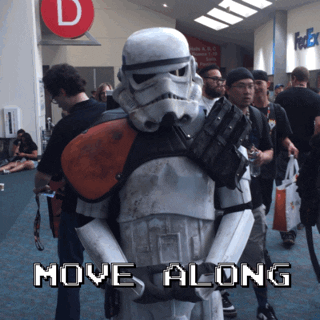 Star Trek isn't the only sci-fi series that's been commemorated outside of our planet. In 2007, NASA's STS-120 mission carried Luke Skywalker's actual lightsaber around space for two weeks. The lightsaber, a prop Mark Hamil used in Return of the Jedi, was loaned to NASA by series creator George Lucas. The process of loaning Skywalker's signature weapon turned out to be a rather surreal affair. It was presented to officials by Chewbacca himself. The officials were then escorted to Space Center Houston by a team of Stormtroopers, Sith Lords and bounty hunters before loading it for transport to the International Space Station.
Talk about an imperial march.
10. A 30 Seconds to Mars song.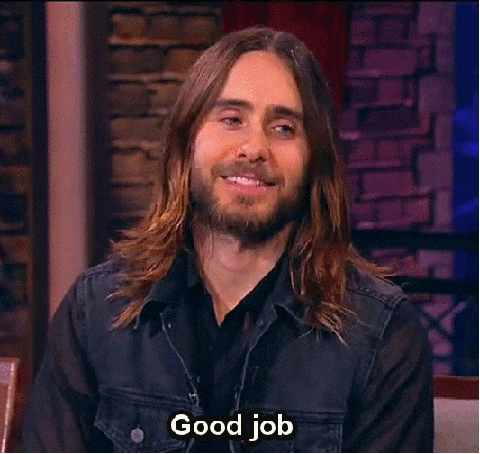 In 2013, the appropriately named rock band 30 Seconds to Mars had their just as appropriately named new single delivered to space. The song, Up in the Air, was sent 400km up in the air to the International Space Station. It then premiered from there upon arrival. Frontman Jared Leto said that they wanted to begin the new chapter of their career in an "appropriately massive manner". You can't get more massive than a space premier.
11. Golf balls.
Have you ever thought about playing golf in zero gravity? Well in 1971, astronaut Alan Shepard decided to do just that. Using a makeshift golf club he had smuggled on board Apollo 14, he proceeded to hit two golf balls across the surface of the moon. While Shepard admitted that the stunt was mostly a joke, there was some scientific motivation. He was curious how far a golf ball would travel in space. According to Shepard, the answer was "miles and miles and miles!"
Shepard never collected his golf balls. So if you're ever in the area, why not play some golf to pass the time?
12. Holy Communion.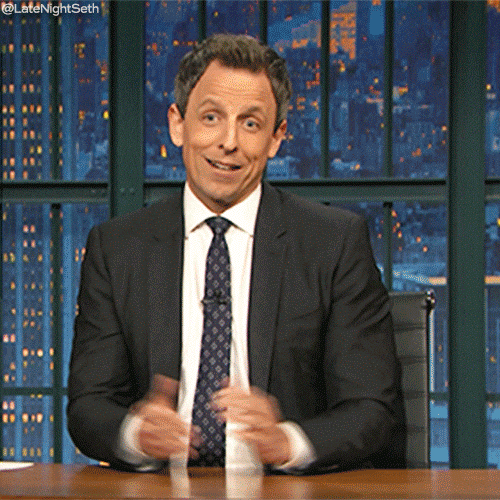 The surface of the moon hasn't just been a temporary golf course. It's also been a church. Just before Neil Armstrong and Buzz Aldrin first stepped out onto the moon during Apollo 11, Aldrin removed a container holding bread and wine from the aircraft. He then proceeded to pour the wine into a chalice and administer himself the Eucharist, while stood on the moon. He even read a section from the Gospel of John. Armstrong, who was not Catholic, reportedly watched the surreal event respectfully and wordlessly.
Well, you can't fault his commitment.
13. A burger and chips.
Okay this one looks kind of fake, but we promise it really happened. The London burger delivery company Chosen Bun decided to opt for a bit of otherworldly promotion to kickstart their business. They sent their fast food 112,000 feet up in the air - and of course, there's a video of the whole thing. Technically, though, this was only an attempt at sending something unusual to space. The meal sadly didn't quite reach "space" before floating back into the atmosphere. And even sadder, all of the chips were lost and the burger was cold.
Just order to Earth next time.
14. A wheel of cheese.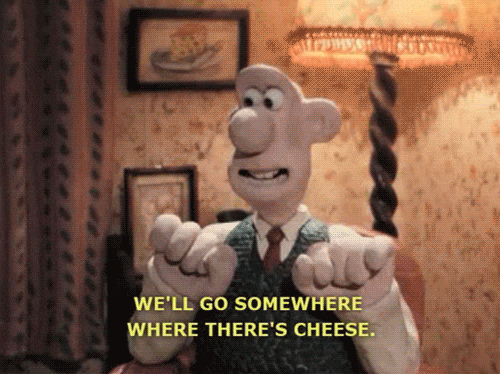 Elon Musk had a bit more luck with his food choices. In 2010, SpaceX's Dragon departed on its maiden flight, consisting of two Earth orbits before landing in the Pacific Ocean. Maiden flights never risk carrying valuable cargo - but SpaceX has been known for its secret payloads. The company's co-founder Elon Musk later stated that a wheel of brouère had stowed away in the craft, as a tribute to Monty Python's cheese shop sketch. After tracking the shuttle down, the team were still able to enjoy the intergalactic dairy product.
15. A Pizza Hut delivery.
Finally, I think it's only right that we commend Pizza Hut for some stellar service. In 2001, Pizza Hut became the first restaurant chain to deliver to outer space when their signature products arrived at the International Space Station on a resupply rocket. Of the stunt, which cost them over one million dollars, chief of marketing Randy Gier said: "Pizza Hut is committed to giving our customers what they want, when they want it, and where they want it. Even if they are living in outer space."
If you're ever stuck out in space, just remember you can always count on Pizza Hut.
Now we're wondering what's next. No one can guess, but if you ever head out to space, at least you'll be prepared for all the weird things you can run into out there. Just watch out for those space spiders. And dangerous sandwiches.