scroll to article
12 things people who have tried online dating will relate to
Online dating has become the norm for today's young adults, and people often don't bat an eyelid at it.
It allows them to meet people from outside of their circle and fulfils their need for attention every five seconds. With so many people using apps to find their next true love, if you've used Tinder before, you're bound to relate to one of these twelve things.
1. Creating your profile
Having to figure out what photos to use, how to describe yourself, whether or not to mention your excessive Game of Thrones memorabilia collection to strangers; it's all a lot of pressure. It's also impossible to know if people will take you seriously, or get the thing you're referencing in your bio, so you'll probably just settle for a simple one-liner to show you're a beginner.
2. Receiving the first pick-up line
The first one's cute. You swoon. Applaud them for their creativity.
3. 40th cheesy pick-up line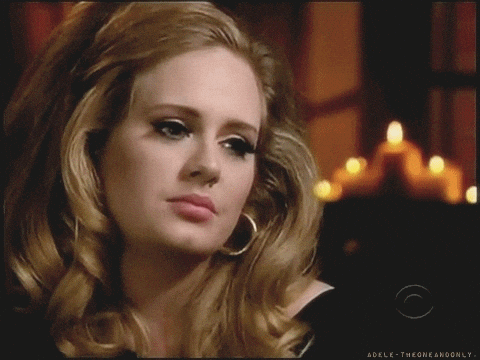 You're going to be presented with the biggest variation of pick-up lines, it's inevitable. Often, if it's a two-parter, you know what's coming, and when you get a notification telling you Tom, Harry, Liam, or Dylan have messaged you, you can't help but let your eyes do some eye rolls to exercise.
4. The competition
Admit it, you have definitely changed your preferred gender on Tinder to find out what you're competing with. And then went back and adjusted your profile to fit the different criteria. And then, because it's the human nature, you compare yourself to the people you have seen and start shouting at your mirror for making you look worse than you previously thought.
 5. Wondering if Nev from Catfish is about to become your best friend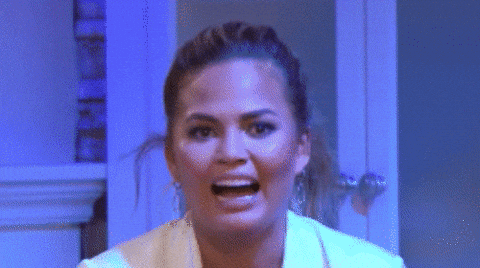 The awkward and confusing moment when you see the same photo on two different profiles. With two different names, from two different locations. One of them is lying, but are you willing to take the risk to find out who? Ten points if you have already matched with one of those alleged fakes and you don't know what is real anymore.
6. Is this a joke or...
Sometimes, people have a really dark sense of humour. And sometimes, you can't tell if they actually are being serious, and consider blocking them for your own safety.
7. 95 mutual friends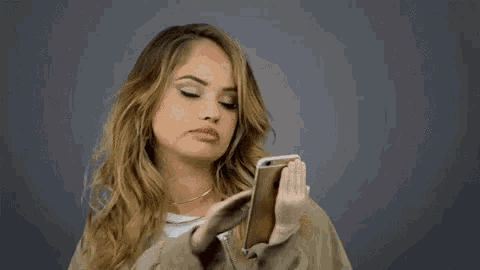 You will have mutual friends with the strangers you will see on the app. And you start to question if you even pay attention to your life, especially if the number of mutual friends is above 60. The question of 'do I go for it, and hope that they've never heard of me' arises because you start to overthink and imagine scenarios of the mutual friends telling them how bad of a person you are.
8. That one person you sat next to in science in year nine
The curiosity is a killer when it comes to seeing someone you know from school/workplace pop up. You start to wonder whether or not they have recognised you, and most of all, want to know if they've swiped right on you. Then a 'congratulations you have a match' pops up on your screen, and the run for your life begins - you have to screenshot that, possibly screenshot their profile, send that to a friend who is supporting you during the Tinder journey, and unmatch - and then, obviously, act like nothing's happened.
9. Psycho moments will happen
You matched a day ago, and your messages have been pretty consistent, and they've even asked how your day was. But you visit their profile just to make sure that they definitely are what you're looking for because this is it, you have basically signed your life away by spending 24 hours messaging them, and you notice they have uploaded a new photo. But weren't you the one?
10. Exchanging numbers is actually a massive deal
They might know when you've decided to ignore them, so you turn your read receipts off because you're not ready for arguments that old married couples would have. Swapping numbers is a massive deal, and it almost feels invasive. They can call you and hear your voice when you're not prepared for it, and that's scary in itself.
11. Meeting them for the first time
Will you recognise them? Are they going to be the height they've put in their bio? What if the lack of emojis and gifs in real conversation ruins everything and the spark that you thought was once there, is forever gone because of how boring they are?
12. At the end of the day, it's an experience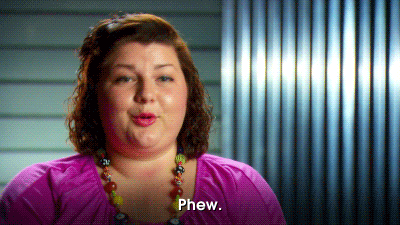 You can say you've done it, and it's something to drink to in Never Have I Ever, so it's not all that bad. And when you do finally find the one, on the app, or by pure luck of falling on them on the bus because there were no more seats left, you will shiver at the thought of the app, and anything to do with it. Because it wasn't what you were expecting. At all.