scroll to article
10 things you've definitely done whilst playing The Sims
Anyone fancy a trip down memory lane?
If you were one of the lucky ones, goodwill shined down on you in the form of a video game purchase. But not just any old video game. This wasn't just COD or Lego Star Wars. This was pure creativity. This was pure imagination. I am, of course, talking about The Sims.
If you've never heard of The Sims —well, have you been living under a rock? Honestly. The Sims is a life simulation game where you can design people ('Sims'), move them into customisable houses and play out whole lives from the cradle to the grave (and beyond). With almost total control over these people's lives—not to mention a gazillion expansion packs making things infinitely more interesting—the possibilities were truly endless.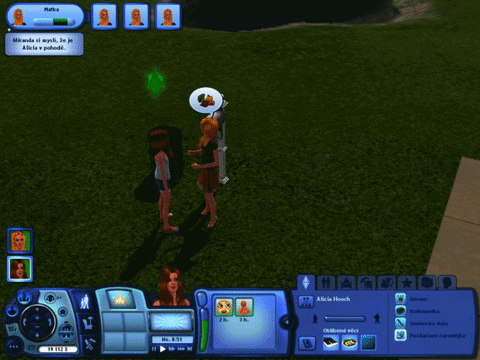 I spent countless hours with my sister, playing the first Sims on the PlayStation 2. Then I spent many more hours playing The Sims 2 and The Sims 3 at my computer, constructing entire narratives for these unwitting subjects. We played generations of families, made relationships so complicated we could barely keep up—and I imagined lives much more exciting than my own. All our fantasies could be played out. It was an unmissable part of growing up.
It's quite something, to have the fate of people's lives in your hands. It's only natural that The Sims brought out the best and worst in us, sometimes simultaneously. And you can't deny it—we all did these things.
1. Made your perfect life
Admit it. Part of the appeal of The Sims was the chance to get a perfect life that reality hadn't given you. Sure, your family could have been nice and all, but did they have a mansion? Could you sell your masterpiece paintings for quick bucketfuls of cash? Were you an actor in real life? A spy? Were you the talk of the town?
No. And that was okay, too—but not in The Sims. You were in control of your life as a tween: of course you were going to make yourself as glamorous as possible. Knowing you had a life to die for on your computer made the drudgery of going to school and being normal a little easier.
2. Made the perfect significant other
What would your perfect person look like? With this game, you never had to wonder. You could make them—charming, kind, talented. Most importantly, they liked you back. Thanks, Sims.
If imaginary people weren't enough for you, sometimes you took things to another level. You had that crush on Dan in your English class, or maybe it was Hannah. You didn't talk to them much, and the idea of asking them out made you almost pass out with fear. Can you imagine how that would have gone down? Impossible.
No worries—that was what The Sims was for. You two could be together forever in a cute little house, adopt a dog named Rocky and go on walks together. Eventually, you could have the fairytale wedding you dreamed about. How romantic.
(You don't talk about how you made a Sim version of their real-life significant other and broke them apart in a messy, dramatic love triangle fit for a soap opera. You don't talk about that.)
3. Got too invested in designing the house
I'm certain at least half of all people training for interior design jobs nowadays can trace their passion back to The Sims. I learned so much about design; for me, it was always the best part of the game. It had to be stylish and classy, with the nicest choice of furniture and as much open space as possible. I also had to have it colour-coordinated. If anything, The Sims intensified my natural perfectionist traits.
Still, nothing I made could hold a candle to this video. This Hogwarts Sims build is so amazing I almost want to cry. Hats off to you, Hatsy.
4. Motherloded to the extreme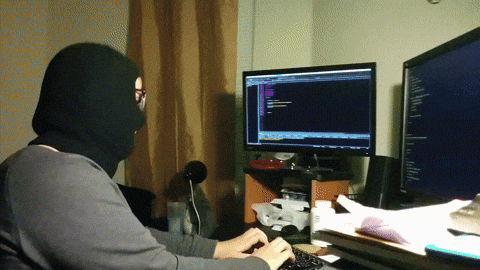 You couldn't have that dream house and that super swanky car without a little help from Ctrl+Shift+C. The cheats menu was a godsend and a staple of your Sims experience. Motherlode was the easiest one to remember and if you could stand copy-and-pasting over and over again, you could soon make your Sims absolute billionaires. Result.
Although some gamers played the hard and actually earned the money they received. I'm sure you were few and far between though. Too much effort.
5. Embraced your inner psychopath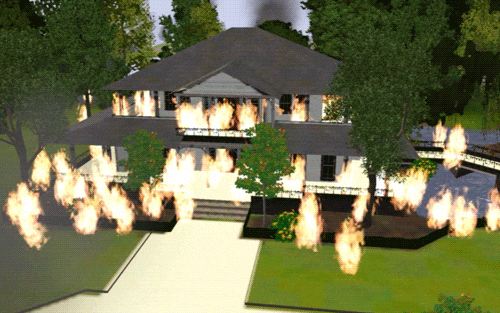 The Sims, as well as teaching you about relationships and adulting and real-life things, was also a great game to help you get your frustrations out. (And no, I'm not talking about Hannah's boyfriend. We're not talking about that.) There were so many ways to kill off or torture your poor Sims that some people made it a sport. They really were quite deliciously evil, as this page demonstrates.
6. Found weird, weird glitches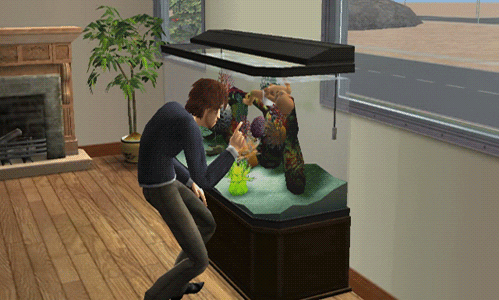 If you were really determined enough, you could make your Sims and their pets glitch in quite incredible (read: horrifying) ways. Sometimes it was the most hilarious thing to happen to your family—other times it was the end of the world and a call to restart everything.
7. Made air-tight relationships in that classic Sims way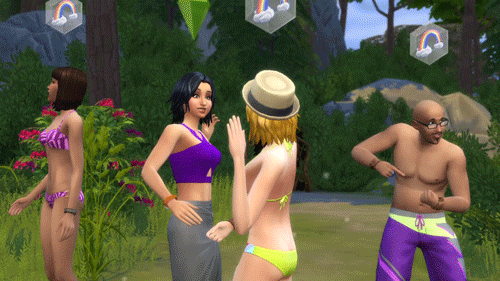 For a 'real-life simulation', The Sims did sure have some weird loopholes. Just don't try it in the real world.
8. Had a heart attack when the burglar arrived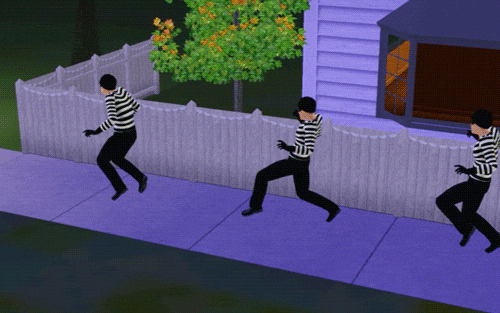 When you heard that burglar music you knew you were in trouble. Why didn't you buy a burglar alarm!
9. Indulged in your supernatural side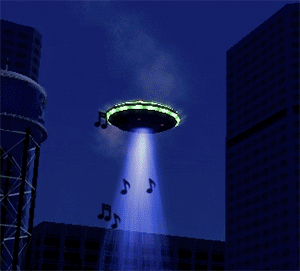 When you got bored of normal humans, getting the supernatural expansion packs and making all your Sims creepy in some way turned the fun level up to 10. There was everything: vampires that could turn into bats when they moved; fairies; witches; wolves that could bite your Sim and make them a werewolf; aliens that could abduct your Sim and make even your male Sims pregnant. Hands down, it was one of the coolest additions to the Sims franchise.
Also, alien babies. Alien babies were super cool. If only we had them in real life too.
10. Let chaos reign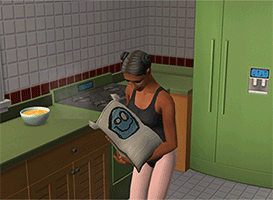 I always had no/low free will for my Sims, often for good reason. Truthfully, Sims just weren't that good at looking after themselves. It was alright if you nipped out of the room to pinch some snacks (and stretch your legs after hours of sitting down), but letting go of control completely was a way to immediately doom your Sims and ruin your life plan for them. Or, if you didn't care enough for their wellbeing, you turned the scale up to high free will and sat back as your Sims failed to deal with making decisions on their own. Give it ten minutes and you'd come back to Sims unable to move because of a plate and ultimately dying of starvation.
Excuse me, whilst I go and play on The Sims for the rest of my night now.
Featured image: Toby Parsons / Shutterstock.com