scroll to article
10 things Fresh Meat got right about what university life is actually like
Whilst the likelihood of you moving into a house as big as the one featured in Fresh Meat is slim, the TV show sheds light on the realities of university living—the good, the bad and the way too real.
Here are 10 of things Fresh Meat got right about the experience of living with total strangers during university and what you might have to prepare for when starting as a fresher.
1. During Fresher's Week, you will meet everyone who is everyone and that's a good thing (mostly...)!
When I went to uni, I was told by many friends who'd already completed the first year, that Fresher's Week would be a blur. I thought, ok—it sounded like a cliche. But oh boy, the cliche is real. The first day of Fresher's Week was exactly the same as the first episode of Fresh Meat—very awkward. The enormity of the situation hits you, you've spent summer worrying about A-level results and packing and now you've arrived. At first, it's daunting—you'll have awkward conversations in rooms of people you don't know and the people you head to the fresher's events with might not be your life long friends, but that's ok. Embrace the madness of a week you'll probably never have again. You'll learn how you want to spend your time at university, and it's not all drinking until you fall over. Everybody during Fresher's Week wants to meet like-minded people so go into it with an open mind. During my Fresher's Week, my flatmates (who is I'm now living with next year!) invited everyone from our block round for pre-drinks (side note—you'll play a lot of drinking games). Did we make friends with everyone on the block? No, but we broke the metaphorical ice and it was nice to see familiar faces on our accommodation site throughout the week and into the first term. Take Fresher's Week for what it is—confusing to navigate, but not the be all and end all of your university experience.
2. Meeting the locals
Often being at uni can feel like a bubble... but you may be reminded (however unpleasant) that you are sharing this space with people outside of the university community. Whilst this is mostly ok (locals in uni areas will have seen everything, believe me) the 'town vs gown' rivalry is common at some establishments. Don't worry about this though, just be respectful of the space you're sharing. Explore the town or city and find your new favourite places to socialise and explore. This advice is invaluable—when moving to university I made sure to explore the local area and now find trying to find new places, with much greater ease and reduced anxiety—however, if you're a commuter, your experience will be much different—you have the insider knowledge already!
3. Adjusting to living with other people can be a challenge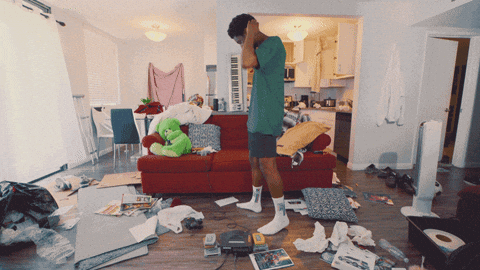 From flatmates with less than normal hobbies (we're talking about you Howard...) to paper thin walls, living with others is a definite challenge. When you move into halls you learn that people have different ways of living—when they eat, how they clean (if they do at all) and what they're interested in. Like the Fresh Meat house, it's not uncommon to move in with people far-flung across the country, and whilst this is exciting, you need to realise these differences can cause tensions. At university, arguments amongst flatmates are a headache and are best avoided. Whilst there is no easy way of diffusing tensions, being a 'good neighbour' (e.g. making sure you're responsible for your own mess) at least gives you leverage in arguments. Don't be naggy—but likewise, don't be a doormat, in sticky situations knowing that you've done all you can is enough. It won't get to this, but if it does your personal tutors and accommodation staff are always on hand to help out—they want you to have the best time possible and never feel awkward about asking if your living situation is becoming too much.
4. You will meet a Vod...you may be a Vod...
We all have that mate (or at least know someone that does) who you know what's coming out of their mouth before they speak. 'Can you lead me a tenner?'. Ah Vod, the life and soul of every party, whose loyal and always ready with a sharp one-liner, but is often missing her purse (or it's contents more importantly). The Vod caricature is definitely someone plucked straight out of university halls and if you recognise anything about her, in yourself—perhaps take this guidance. Uni is fun—the parties live up to the hype and living on your own allows you to burn the candle at both ends a little bit more, going to cool club nights and events. But your student loan only stretches so far. Making sure you have enough money for rent, uni supplies and food is extremely important. In the moment buying a round at the pub for the whole of your block may seem like a good idea (your drunk everything sounds logical) but when you wake up the next day with a splitting headache and check your bank balance... perhaps you'll reconsider how you interpret the term 'social'.
5. If your flat doesn't have one, you'll know a flat who has a 'Paul'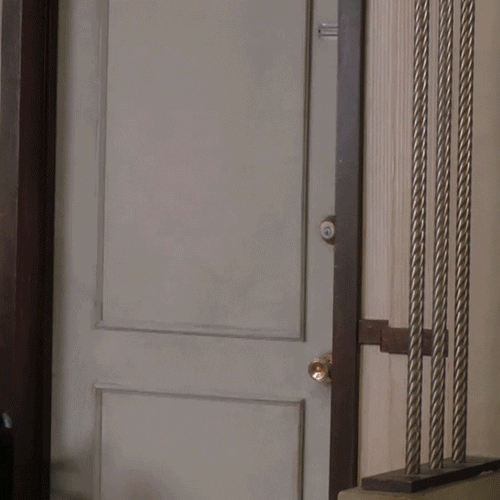 Remember Paul? You don't? I didn't think so, Paul was the elusive housemate who was occasionally mentioned in the first series but never seen. In student halls, it's likely you'll hear urban legends about (but never actually see) someone not too similar to Paul. Footsteps in the night? Doors all of a sudden slamming shut? Food in the fridge that you don't know how it got there but disappears mysteriously... If you ticked yes to all three, you may have a Paul on your hands—or your halls might be haunted...
6. Relationships at uni—let's look at  Josie and Kingsley for a second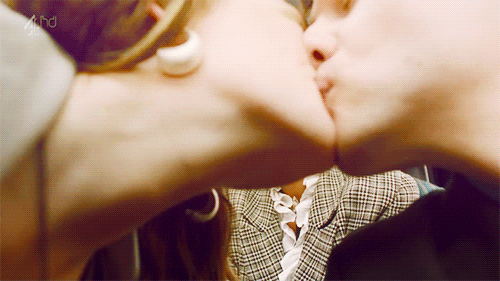 Ah, we're charting murky territories here... Relationships at uni are complicated—very complicated. Like Josie and Kingsley's on-off relationship, countless students will recall relationships that never were plain sailing. Perhaps university is an environment that heightens the complications that can occur in relationships. Deadlines, part-time jobs and uncertainty of a student's future career are big pressures lumbered on most students—at times it's hard to see where maintaining a partner fits into this timetable. It's not all doom and gloom, plenty of couples are unphased by the rollercoaster that it university life, but don't jump straight into a relationship. Take the time to settle in with your course and with your friends. Your friends will always be there (oh it sounds like the sitcom) even when romantic partners aren't—it's corny but oh so true, enjoy finding your feet, but don't rush into anything!
7. People may elaborate (slightly) about their lives before coming to uni

If you know a little about Fresh Meat, you'll know that Oregon (well that's not even her real name) has a strange relationship with the truth. You may find people at university talking about wild parties they've been to, exotic holiday destinations and nail-biting scrapes they've found themselves in before enrolling as an undergrad. Whilst some students may make your life seem very dull, it's important to remember people are trying to impress and perhaps are not being as honest as they seem. My advice? There's no need to come to university with a fascinating backstory because most people will not care about it after a while. People at university want mates they can be themselves around (like in any stage of education or workplace) and feeling the need to have to pretend to be someone you are not is exhausting. Fill your circle with people you can have a laugh with—university is stressful enough, appearing mysterious or 'super cool' is pointless if you aren't actually a good friend. So if you've spent the summer stacking shelves or cleaning tables instead of holidaying in the Caribbean, remember that genuine friends (like Vod with Oregon) aren't bothered and letting this feeling go will be a large weight off your chest for sure.
8. Oh, I've not read it...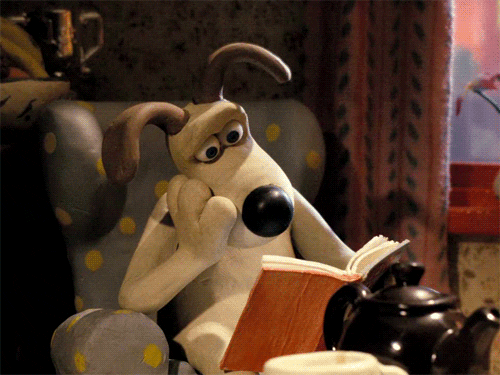 A line epitomised by Vod (and repeated by every English student—and let's face it most humanities students), reading before the seminar isn't always on the top of a uni students agenda. Vod in the first series in conversation with constant overachiever Oregon laments that one of the books on their course hasn't been dramatised for film or a 'Tea time BBC Cheapo'. Whilst often a dramatised version of some of the more staler books on the curriculum is a lifesaver, don't take the adaptation for a verbatim replica of the plot. The mistake of referring to a Director's stylistic choice as a part of the canon is risky and from personal experience can leave you looking a tad stupid, in a seminar room where everyone else has read it (or at least the SparkNotes 10 minutes before the session).
9. Student politics is a minefield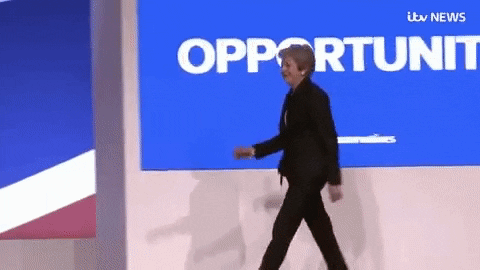 Just as Oregon found in the third and fourth series of Fresh Meat—student politics is a messy business that often loads on a lot more stress. See your student union as a mini Westminister, but just as murky to navigate and come election season, eager hopefuls will be spamming you for their vote, for positions where your not quite sure what they actually do... Unless this maze of political string is something you definitely got your sights on, perhaps think twice before you jump in head first.
10. There is no experience quite like uni—but make the most of it whilst it lasts!
It's a cliche as old as time, but if you thought that sixth form went by quickly—uni is exactly the same. So like our unlikely band of friends in Fresh Meat at Manchester Medlock Uni, make the most of it! As corny as it sounds, you have to embrace every silly thing about the situation—you'll quickly learn what you like and what you don't and find likeminded people who may just become friends for life. Join societies (even the silly ones, there's often a good story in every group) and enjoy freedom before the world swallows us all whole, with bills, Brexit and impending existential crises. In short, university is a time where you might be confused about what's happening for most of it, but you have the time to indulge your passion in a subject you've chosen (no more complex Algebra—can you tell I'm an English student?), time to meet new people from all walks of life and a time to have fun! Perhaps, like Skins (how many people can say their time during A levels was as wild?) Fresh Meat shouldn't be taken as a typical university experience, but after the first term, watch some clips back—it will all make a little more sense, I promise.
Are there any other moments you can think of when Fresh Meat was too real? Are there any other TV shows or films that capture the uni experience? Share in the comment box below!
Featured image: Courtesy of Objective Media Group